8 Questions Series: Ronan O'Hara – QHS Manager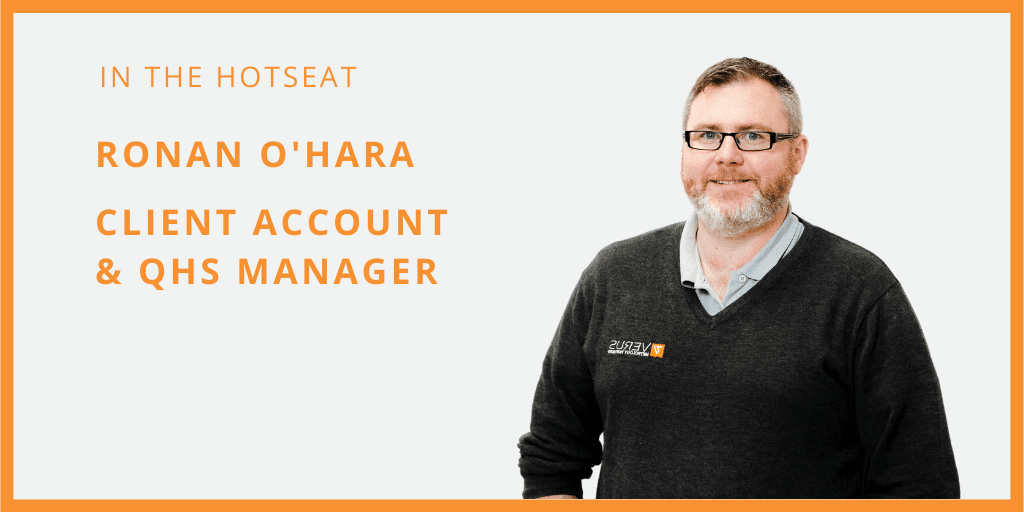 In the 8 questions series hotseat this month is Client Account and QHS Manager Ronan O'Hara. Ronan has been with the Verus Metrology team since 2018 and holds the responsibility of looking after all metrology fixture quotations alongside sales of our modular metrology fixture kit V-FIX™.
Additionally, Ronan ensures our clients are receiving superior customer service throughout the entire project cycle as the main point of contact with several of our leading clientele.
---
8 Questions Series: The Industry
1. What does your day-to-day role at Verus Metrology Partners involve?
Daily, I look after quoting fixture projects for both sites and customer care in relation to our bespoke metrology fixtures.

I am also responsible for quality, health and safety in Verus Metrology and its facilities and everything that goes with that. In short, my job role and spec can change on an hourly basis!
2. Why did you choose this career? Most rewarding thing about your career?
After completing my first degree in Quality Management, I initially progressed into a few quality engineering managerial roles within manufacturing companies involved in moulding and precision machining.

After a chance meeting with Verus COO Michael Nugent two years ago, an incredible job opportunity arose and I jumped at the chance to join the team in April 2018 as Client Account and QHS Manager.

The most rewarding thing about my position at Verus is the variety of job responsibilities it brings with it.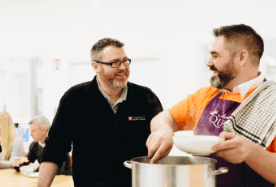 "No two days are the same which is something I look for most within any given role".
An interesting fact, I had been a customer of Verus' since Andrew (Verus CEO) and Michael started out in IT Sligo in 2008. This meant I had a great insight into what Verus as a company stood for and had already witnessed their innovative inspection fixtures in action. So, when the job became available, I had no second thoughts about taking it.
3. What personal characteristics do you feel are necessary to be successful in the Engineering Industry?
I believe good project management in conjunction with excellent teamwork skills is very important to encompass within the Engineering Industry.

Frequently as engineers, we find ourselves in charge of a team, working with additional external departments to meet deadlines while often abiding by tight budgets. Therefore, it is essential engineers hold project management attributes such as strategic planning, risk management, leadership, critical thinking and organisational skills in order to best manage and utilise their team.
Engineers almost always find themselves working within a team and rarely on their own. When working with a wide range of people including those in different departments, it is important engineers can work collaboratively. This includes applying varied skills such as verbal communication, knowing how to prioritise tasks and goal setting.
4. What advice would you give to someone considering a career in Engineering?
Go for it. It's a wide and varied industry with many different roles available. This allows you to move around until you find the one that suits you best. I did and I've never looked back!

There is also ample opportunity to upskill within the industry which is great for always keeping you on your toes.
5. What trends do you think will shape the future of Engineering in Ireland? How do you feel Verus Metrology will respond to these trends?
Automation seems to be the way the industry is moving on all fronts. Verus is responding to this by continuously incorporating automation into our fixtures.
This is in addition to the introduction of our Research and Development Department that is currently coming to fruition also.
---
8 Questions Series: A Bit About You
6. When you have a bit of free time, how do you spend it?
I'm heavily involved with my local football club, Calry Bohs. I'm currently acting as Club Secretary, Manager of the u14 and u15 boy's teams and Assistant Manager (sometimes player too) of the men's team.

This takes up most of my free time!
7. What is your proudest accomplishment?
Getting through all these questions!

And of course, my children.
8. What would be the title of your life autobiography?
Rachel made me do it!
---
For more information on our V-FIX™ Modular Metrology System contact Ronan O'Hara our Client Account Manager in Ireland on +353 (0)71 91 43506 (ext. 221). Moreover, be sure to subscribe to our NEWSLETTER to receive our technical blogs, customer updates and all the latest developments.