New
Career Opportunity: CNC Precision Engineer (Position Filled)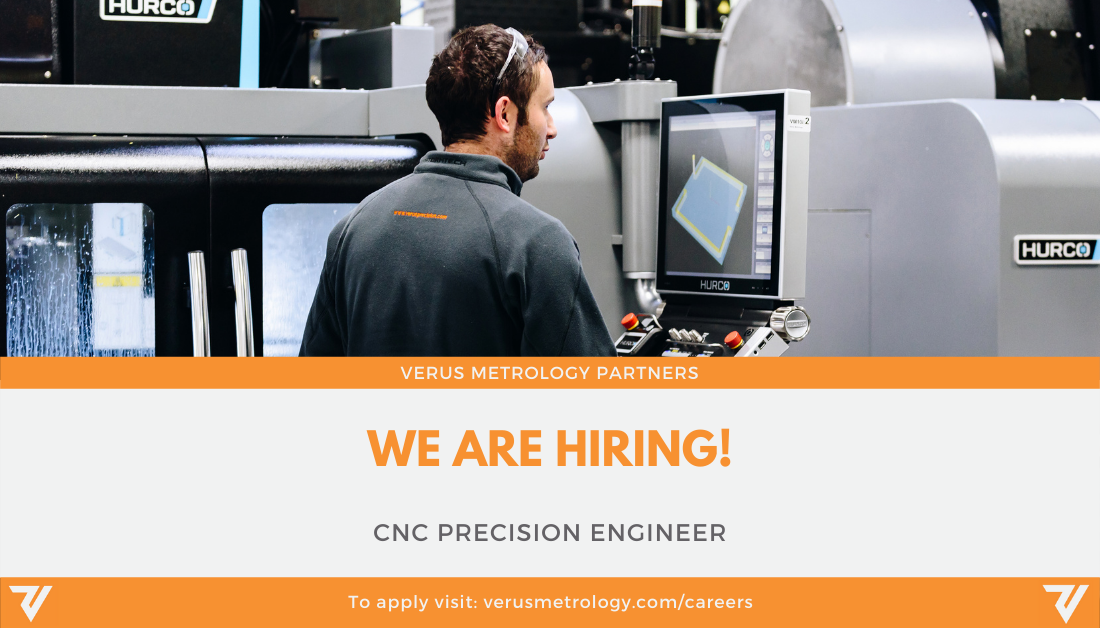 We have an exciting career opportunity for budding engineering enthusiasts to advance their careers with a successful, global-serving Metrology Solutions provider. Verus Metrology Partners is looking to identify and employ a number of qualified and experienced Toolmakers and/or Precision CNC Machining Engineers to work with our Sligo-based Team. The new position is to support our ongoing metrology jig and fixture design and manufacturing services to our national and international clients.
---
Key Responsibilities:
CNC machine operation
Fitting and assembly of metrology jigs and fixtures
Desired Qualifications and Experience:
CNC Precision Engineering: 4 years (preferred)
National Trade Certificate in toolmaking or equivalent in precision machining and fitting
Technical or engineering background/qualification
Familiarity with the interpretation of engineering drawings and specification
Experience with CNC milling and turning
Knowledgeable in 3D and 2D CAM software (MasterCAM)
Experience in working within an ISO9001 environment or equivalent quality system
Personal Profile:
Highly flexible and adaptable
Dedicated
High level of personal responsibility and pride in work
Attention to detail
Can work on own initiative, self-starter
Team player
Quick to learn and embrace new ideas and technologies
Job Type: Full-time
Schedule: 8-hour shift
Benefits:
Sick pay
Company pension
Onsite parking
Application deadline: 31/1/2022
Expected start date: 1/3/2022
---
What Are You Waiting For?
Above all, this is a fantastic career opportunity to join an innovative team within a market-leading company. So if you have what it takes, APPLY NOW!
Meanwhile, if you have any questions or would like more information, Group CEO Andrew Hodson will be happy to help. You can contact him by email or subsequently, call +353 (0)71 91 43506 (ext. 204).
Verus Metrology Partners is committed to creating a diverse environment and therefore, is proud to be an equal opportunity employer.
Moreover, be sure to subscribe to our NEWSLETTER to be the first to receive these updates and more.