New
Career Opportunity: General Engineering Operative (Position Filled)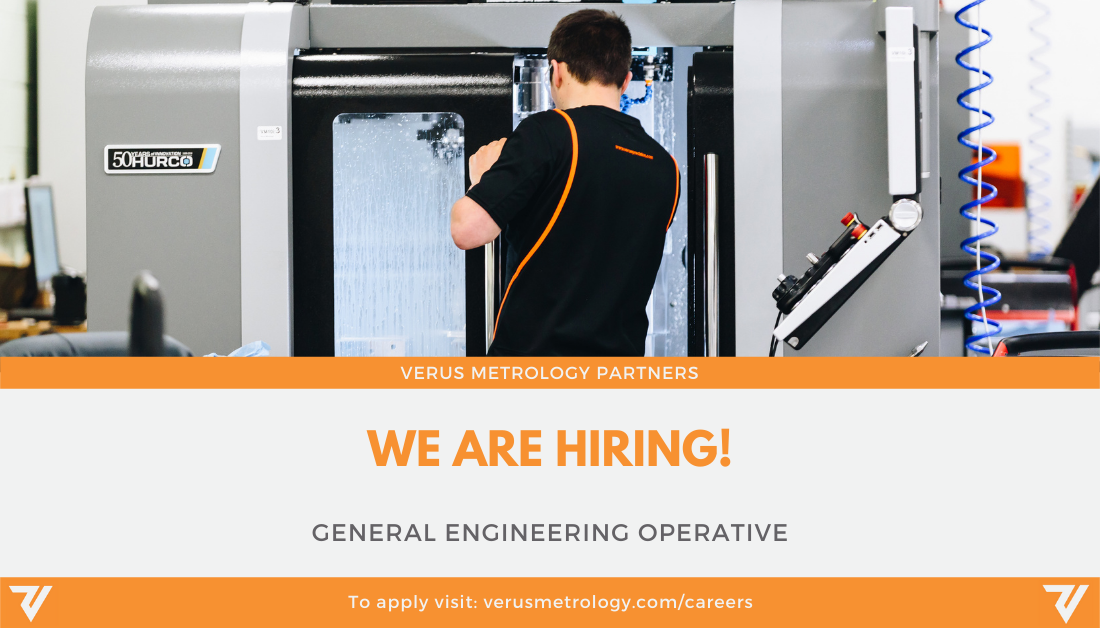 Does the sound of starting your Engineering career as a general engineering operative with a successful, global-serving Metrology Solutions provider appeal to you? If so, we have an exciting career opportunity for you. We have a requirement for a number of General Engineering Operatives to work alongside our engineers in various roles throughout the organization in Co. Sligo.
We offer a range of first-class metrology services from our metrology labs in Ireland and the UK in addition to the design and manufacture of bespoke metrology fixture solutions. The successful candidate will have the opportunity to work from our Irish facility full time, therefore kick-starting their career in the fields of Engineering and Metrology.
This is an entry-level position therefore, no previous experience is required. However, previous experience in metrology or medical device manufacturing would be an advantage.
---
Key Responsibilities:
Running Metrology Gage R+R on CNC and CMM metrology machines.
Running CNC and CMM machines on extended metrology programs for engineers.
General support duties for Engineers including manufacturing prep work.
Education:
Junior Certificate (preferred)
Job Type: Full-time
Schedule: 8-hour shift, Monday – Friday
Benefits:
Sick pay
On-site parking
Company pension
Application deadline: 18/1/2022.
Expected start date: 01/02/2022.
---
What Are You Waiting For?
Above all, this is a fantastic entry-level career opportunity to join an innovative team within a market-leading company. So if you have what it takes, APPLY NOW!
Meanwhile, if you have any questions or would like more information, Group CEO Andrew Hodson will be happy to help. You can contact him by email or subsequently, call +353 (0)71 91 43506 (ext. 204).
Verus Metrology Partners is committed to creating a diverse environment and therefore, is proud to be an equal opportunity employer.
Moreover, be sure to subscribe to our NEWSLETTER to be the first to receive these updates and more.