Engineering Students visit Verus Metrology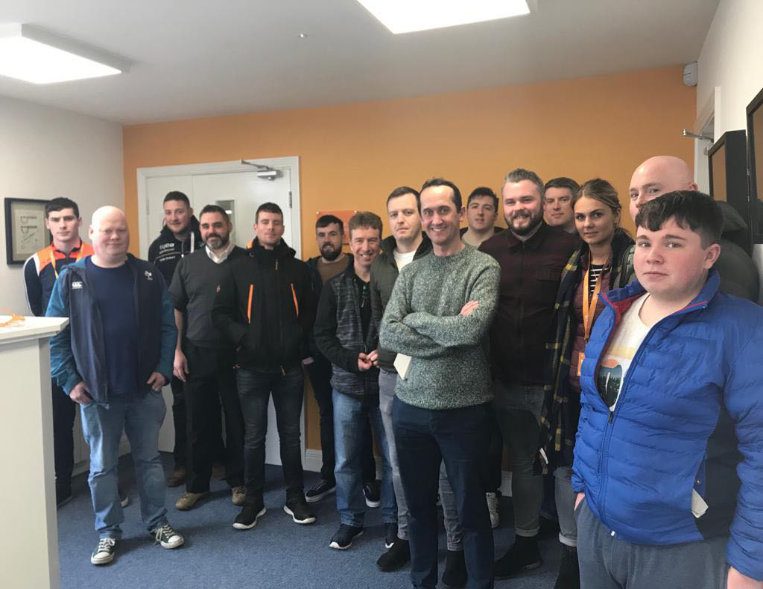 It was open day for Engineering Students of IT Sligo at Verus Metrology Partners recently. As a locally-based engineering company, Verus Metrology strives to connect with the people in our community and further afield. Therefore, we were thrilled to open our doors to 21 students from both the Manufacturing Engineering Apprenticeship Programme and Industrial Design. The on-site visit took place at our new state-of-the-art facility at Cleveragh Industrial Estate in Sligo. Allowing students to gain a better understanding of what life as a Metrology Engineering expert involves, it also gave them an insight into a thriving MedTech industry.
Manufacturing Engineering Students enjoy The VIP Treatment
As part of their Manufacturing Design of Fixtures module, Paul Ferry, a lecturer from IT Sligo organised a tour for 14 second-year students from the Manufacturing Engineering Apprenticeship Programme. Led my Verus' CEO Andrew Hodson, it incorporated a presentation about Verus Metrology, along with a tour of the facility. The Verus team were on hand to give demonstrations of The Verus Integrated Process throughout also.
Paul says, "The students really enjoyed their visit and found it very informative. It was great to see the fixture go from the design stage through to final product. It was very interesting to see people at work in the metrology lab and in the machining centre. In addition, the presentation at the start was very informative in terms of the background and growth of the company."
Past and Present Industrial Design Students Come Together
In addition, Verus' Design Engineer Mark Devaney organised a visit for fourth-year Industrial Design students also from IT Sligo. Mark, a past student of the Industrial Design course says, "It was great to be able to show a new group of engineering students exactly what we do and how we do it.
"Verus has hired five people directly from that course including myself and our Metrology Manager Hazel Rooney. Hopefully, we were able to ignite an interest in some more students for future engineering roles in Verus Metrology Partners."
It's great to have IT Sligo and its talented engineering students within walking distance to our site, especially considering that Verus Metrology Partners started as a hot desk at the Innovation Centre in IT Sligo over 10 years ago. Above all, We hope to work with those students again in the future and welcome more students to our site.
To find out how to organise a visit to Verus Metrology, contact Tracey Flynn on +353 71 91 43506 (ext. 223) or via her direct line +353 87 66 19000. Be sure to subscribe to our NEWSLETTER to receive our technical blogs, customer updates, and all the latest developments.