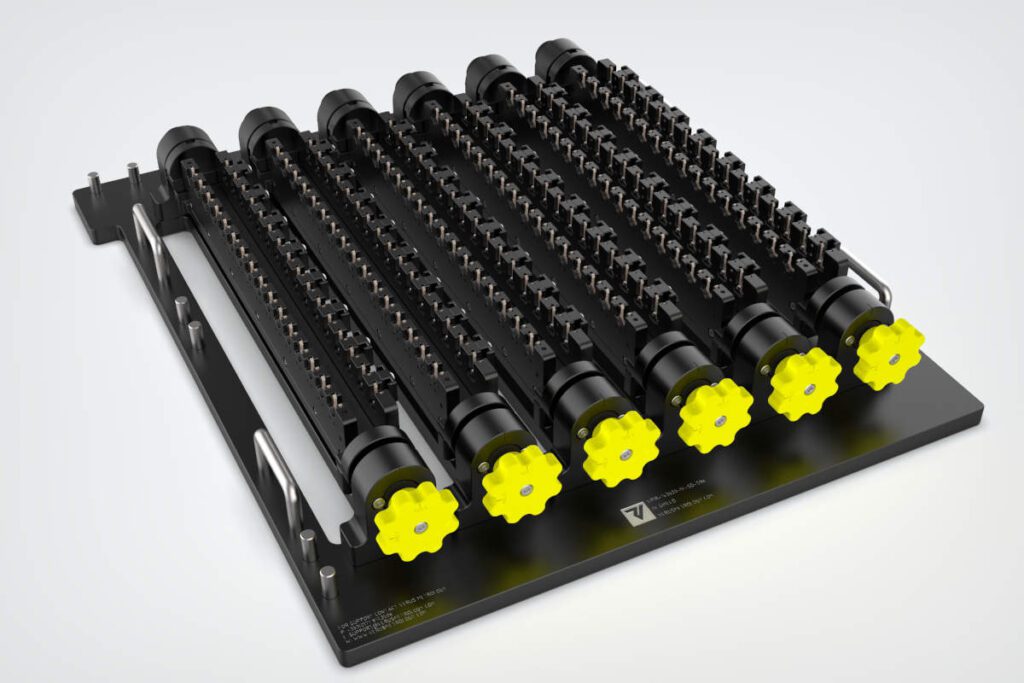 Large Cavity Metrology Fixtures
Whether our clients are measuring parts for the Medtech, FMCG or biosciences industries, Verus can design large, multi-station solutions for any component, regardless of its shape or size. Taking into consideration the metrology machine capabilities, we can design a metrology fixture that will hold any number of components at a given time throughout the measurement process.
Swiftly assembled by our expert team, our fixturing solutions hold the components firmly in place with minimum force to avoid damage or distortion. With precision in mind, we highlight the importance of ensuring accuracy, repeatability and reproducibility throughout the manufacturing of all our inspection fixtures.