Metrology Services and Metrology Fixtures
Turnkey Metrology Solutions
Verus Metrology Partners offers complete turnkey metrology solutions that are uniquely designed around each of our client's individual measurement needs. In addition to the design, manufacture and qualification of our bespoke metrology fixtures, we also offer additional subcontract measurement services from advanced metrology labs in Ireland and the UK to clients on a global spectrum.
Designed as a one-stop, complete turnkey experience, our metrology services can be included as a supplement to our superior metrology fixtures or can act as an external subcontract service to your existing in-house measurement processes. Our turnkey metrology service includes: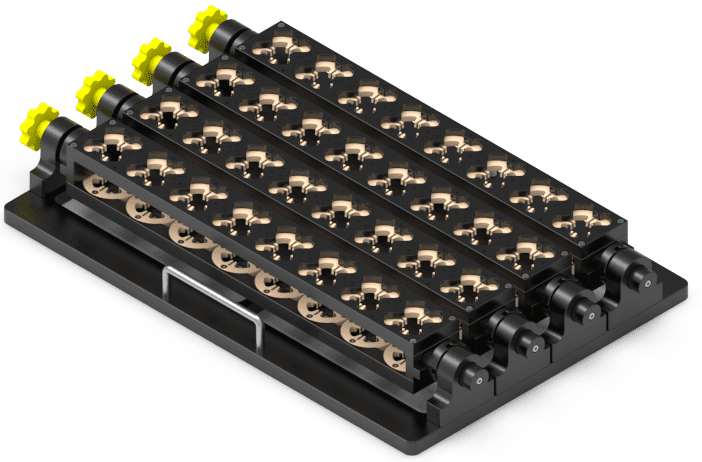 Custom-made to client requirements
Clean room ready materials
Delivered and installed worldwide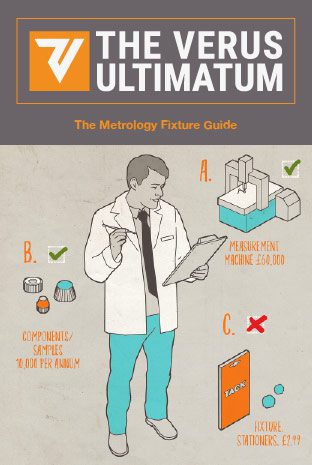 The Verus Advantage
Clients with a diverse array of metrology queries are using Verus' expert measurement services and metrology solutions. One thing our clients have in common however is an understanding of how clever design can maximize efficiency, output and profitability throughout their business.
We ensure our clients can maintain their competitive edge, allowing them to reduce their costs and timescales in addition to maximizing impact to achieve quality outcomes. This is accomplished by delivering, installing and supporting complete turnkey and validated metrology fixture solutions, anywhere in the world.
Increase your Return on Investment
Reduce waste through faster batch fault identification
Maximise Just in Time Delivery through faster batch approval
Optimise operator value added activity
Increase output with more orientations
Minimise or eliminate product damage through non-destructive investigations
Above all else, selecting the right metrology services provider is critical to the success of any project. The Verus Ultimatum is designed to outline metrology fixture design best practice, acting as a guide for our clients in preventing any unpleasant measurement results.
Challenge us.
Our strive for innovation is born out of the simple desire to enhance our client's metrology processes. Hence why we work hard with our clients to form partnerships, turning their measurement challenges into time-saving workable solutions.