Bespoke Metrology Solutions
Verus Metrology Partners is the world-leading provider of turnkey metrology solutions specialising in complex plastic component geometries. Utilising our bespoke metrology fixtures along with our in-house measurement expertise, we service a variety of industries to include Medical Technology, FMCG, Automotive and Aerospace.
We have developed a reputation for incorporating innovation into each of our fixtures to improve our client's metrology machine efficiencies. We have partnered with some of the world's largest MedTech multinationals to solve their metrology challenges by finding a solution that works.
With a dedicated and highly experienced team behind us, we offer a complete turnkey service, incorporating Metrology Fixture Design, Moldflow Analysis, Manufacture, Qualification, Validation, Fixture Programming and on-site fixture installs.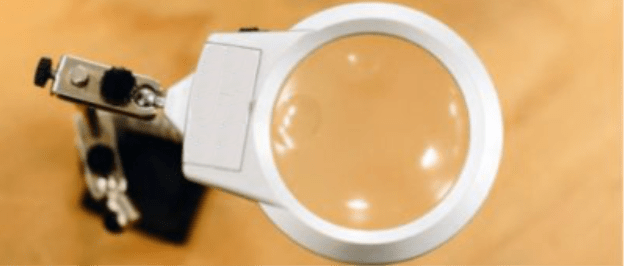 Our Vision
Verus Metrology Partners has one over-arching ambition: to be the global benchmark in the field of metrology. Our state-of-the-art metrology fixtures are revolutionising the measurement capabilities available to the MedTech Industry.
Verus understands that continuously addressing and solving new metrology challenges leads to the kind of innovation that will drive the MedTech Industry forward for decades to come.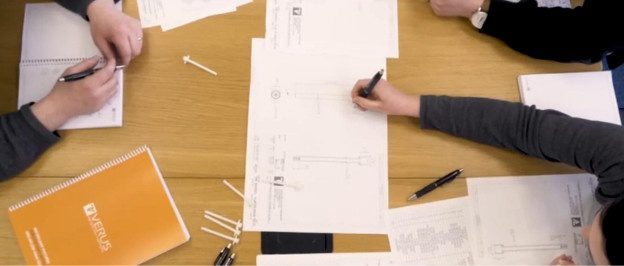 Our Mission
Our Mission is to create partnerships with clients that will enable us to deliver, install and support complete turnkey solutions, anywhere in the world. Our validated bespoke metrology fixtures are designed to exceed our client's expectations in terms of measurement precision, fixture durability, time-saving potential, and dependable logistics.
The close working partnerships Verus creates with our clients combined with an inherent ethos of quality, innovation, and support is what makes Verus Metrology Partners the right choice for you.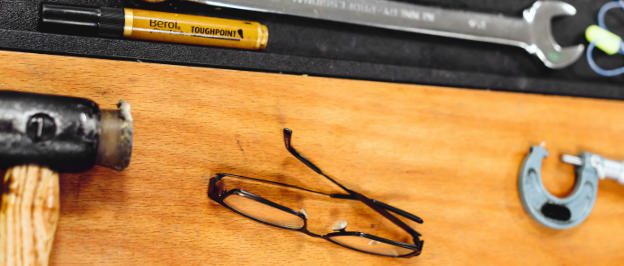 Our Values
Our core values of Curiosity, Responsibility, Delivery, Partnership and Dedication to excellence guide all our business decisions, working relationships and communication strategies.
These values form the backbone of Verus Metrology and maintain our high standards from the Board of Directors to our highly trained engineers and approved service providers.
When Verus Precision (trading as Verus Metrology Partners) was founded in 2008, Andrew Hodson and Michael Nugent, two expert Toolmakers, had no idea how revolutionary their new "Metrology Hot Desk" would be for the process of measurement and the Medical Device industry.
Possessing expertise from long-standing careers in injection molding for the medical device industry, the founders have always had a passion and understanding of plastic. After branching off in their respective fields of Moldflow Analysis and Metrology the collaboration led to a niche that saw the first independent Sub-Contract Metrology House in Ireland.
Beginning as a Sub-Contract Metrology House, projects would start when parts were received, the team would measure them, create a report and issue the findings. But as the founders are Toolmakers by trade, to speed up the measurement process they began building fixtures internally. During on-site visits, clients would witness the fixtures in action and the profound effect the measuring tools had on the metrology process.
Therefore, what was once envisioned as an in-house solution for Verus Metrology, our superior metrology fixtures have now become a fundamental element in the process of measurement for global leaders in the MedTech industry.
Through the incorporation of innovation and a strong understanding of plastic and how to measure it, our fixtures now account for over 90% of our business. The one thing that remains unchanged however is that metrology is at the core of everything we do.
---
Verus Metrology Partners is more than the synergistic expression of their collective expertise, however. Inherent in the company's initial set up, is a widely held philosophy of continuous improvement, building relationships based on trust and complete customer service.
Since establishment, Verus Metrology Partners have looked to innovation to evolve the way clients operate their measurement process. Driven by a commitment to providing a complete turnkey metrology fixture solution, we design and manufacture resolutions to everyday metrology challenges that work. We do this together with our team of Metrology Engineers, Toolmakers, Design experts and you.
A company with a passion for metrology and providing best-in-class metrology solutions, we truly believe in the transformative power of accuracy and efficiency and their ability to accelerate the process of measurement. We do the work because we love it. We are passionate about the industry, passionate about our clients', we like to talk metrology and we want to make your metrology labs a better place.
Since 2008 our commitment has resulted in double-digit annual growth as well as a customer base of international stature. Today we are proud to be a world-leading provider of turnkey metrology solutions with three locations, two based in Co. Sligo in Ireland and one in Nottingham, UK.
Working solutions and good relationships come from collaboration. At Verus Metrology, we are excited to start a partnership, learn about your metrology challenges and design a solution together to accelerate your next new product introduction.