In the 8 questions series hot seat this month is Group Applications and Development Director, Jon Banner. Jon is a qualified engineer with over 30 years of experience in measurement applications, sales and support. An expert in the field of metrology, Jon also has an extensive and reputable background in manufacturing and fixturing. Therefore, his longstanding career puts him in an excellent position to lead Verus UK and support our established UK client-base.
Since its 2015 establishment, Verus UK's overarching aim is to support clients from an applications perspective closer to their doorstep. Having built up a credible reputation as a metrology applications specialist from his time in the CMM industry, Jon has been instrumental in developing Verus UK from what was once a small operation to the success that it is today. Spearheading UK operations, Jon drives the metrology department to produce highly sophisticated, precision-led metrology inspection fixture solutions. What could be mildly deemed as fascination, Jon has an in-depth understanding of the methodology behind the art of measurement. Hence, why he is involved in all areas of the production of Verus' bespoke fixtures from their design, qualification and programming to ongoing technical support. His insight into Verus' bespoke inspection fixtures and measurement services remains invaluable to this day.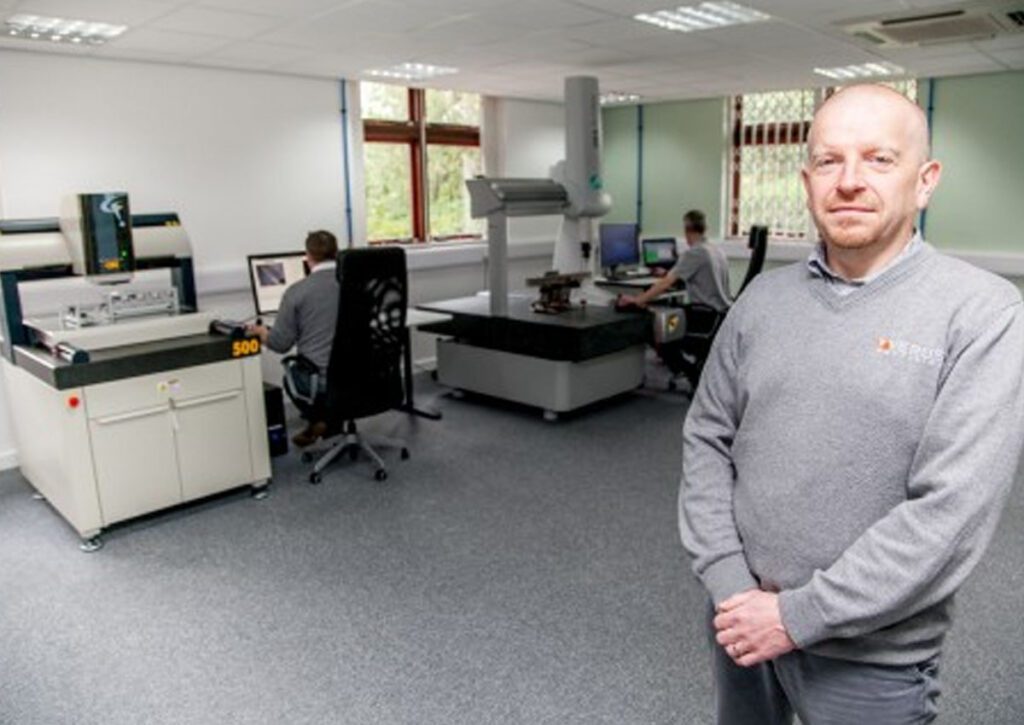 Jon Banner – Group Applications and Development Director, pictured at the opening of Verus UK in 2015.
As part of our 8 questions series, we sat down with Jon to discuss why he chose a career in metrology and what his day-to-day role involves here at Verus. Moreover, Jon discusses the trends he believes are shaping the future of this precision-led and fast-paced industry. We also delve into what Jon gets up to in his spare time away for the metrology lab.
---
8 Questions Series: The Industry
1. What does your day-to-day role at Verus Metrology Partners involve?
As Group Applications and Development Director, I am first and foremost responsible for the functionality of Verus UK. Leading the metrology and applications teams, it is my job to keep a watchful eye over all lab activities whilst providing technical support to both Verus Ireland and Verus UK. Further to this, I direct the group's metrology applications, programming and training activities. This involves developing and managing the Verus Group Metrology Applications Training Academy. Here, I provide guidance and support to employees currently completing training programs in the fields of engineering, manufacturing and metrology. Our apprenticeship program provides an avenue for university students to advance their careers by gaining the required hands-on experience.
However, there are times when I do leave the metrology lab believe it or not. Leading business development initiatives at Verus UK, I spend a great deal of time generating and maintaining trusted metrology partnerships with a network of global clients. You will regularly find me networking at tradeshows or in my office, chatting away on the phone. Most of the time talking about metrology!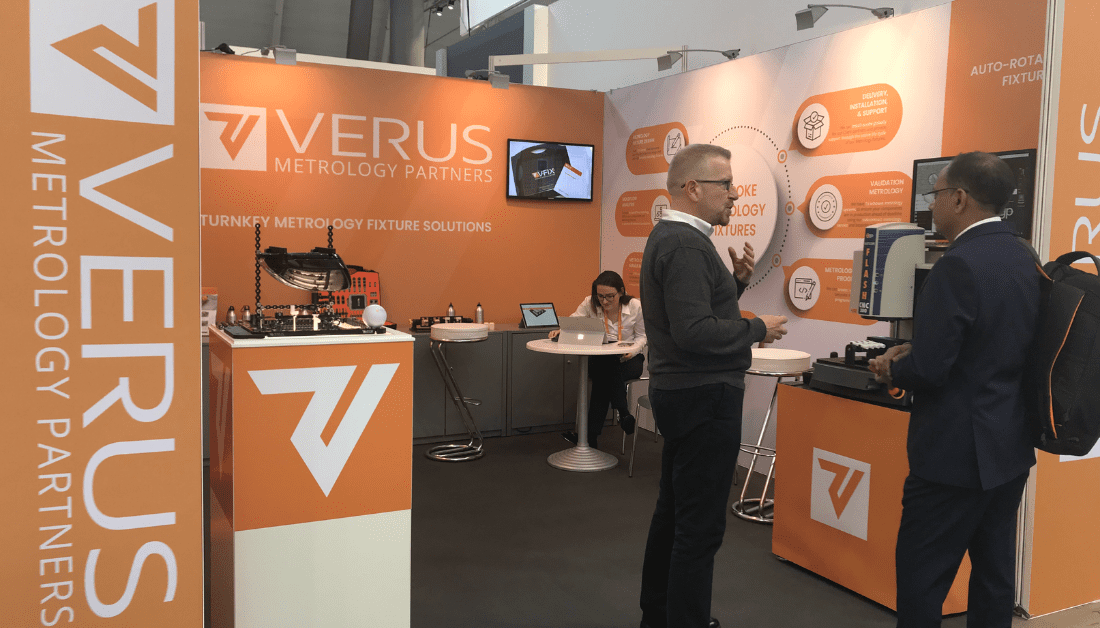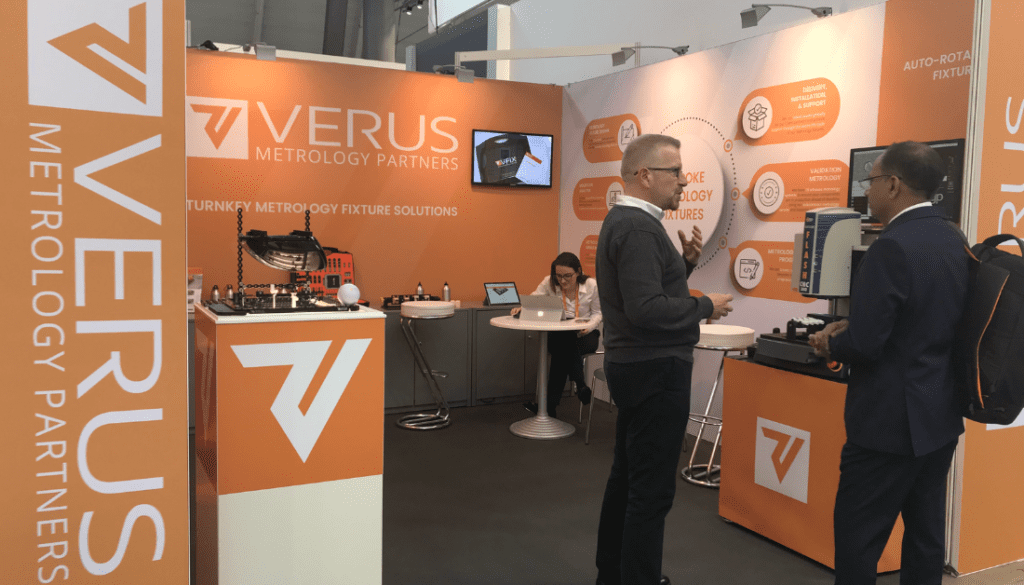 2. Why did you choose this career? Most rewarding thing about your career?
To be honest, I sort of fell into a career in metrology to an extent. In fact, I am a time-served maintenance fitter or 'Millwright' as they used to call it. In my late teens, I served an apprenticeship at a big company in Nottingham called Royal Ordnance. However, I suppose like many youngsters, I quickly realized at the end of my apprenticeship that a career in maintenance fitting was not for me!

During that time, I applied internally for an inspection job or 'Exam' as it used to be called. Interestingly, I was put with a guy on a CMM purely because the person I was supposed to be working with within a different area was off ill. Yet, as unexpected as it was, I took to working with CMM's immediately. Genuinely, I enjoyed it from the outset. It was so bizarre. I had just turned 21 and as young as I was, I knew this was the career for me. Better yet, I have been working with CMM's ever since. I love the certainty of it and the maths behind it. Moreover, I love the logistics of it, proving how and why things fit together in an analytical way.
and the most rewarding thing…
Going back to the beginning, I was the first employee at Verus UK, taking on the role of general manager. But before that, I had been working with OGP UK for several years. It was here that I first met Andrew Hodson and Michael Nugent (Verus CEO and COO respectively). We were discussing Verus' fixturing and how OGP would benefit from utilizing Verus fixtures throughout their measurement services. We had a mutual client at the time, and it was at one of their facilities that I first witnessed the fixtures in action. I remember thinking; "these guys know what they are doing, they understand how to hold parts correctly during measurement". Something that so many companies who profess to develop fixtures, fail to understand. It was fantastic to see.

Inadvertently, a colleague introduced me to Michael again at an exhibition. It was there that he disclosed that Verus was in the process of opening a UK facility, settling on Nottingham as the prime location. It was brilliant really, ideal. So, I threw my hat into the ring to run it for them. I remember getting home that night from the exhibition and ringing Michael. I just knew it was going to be a success – no qualms about it.
Therefore, the most rewarding thing about my career is helping to build Verus UK from the ground up alongside Andrew and Michael. What started off as a small operation has now grown to a team of six providing streamlined, high-volume metrology capacity. Better yet, I enjoy working with CMM's the same as I did when I first started working with them more than 30 years ago.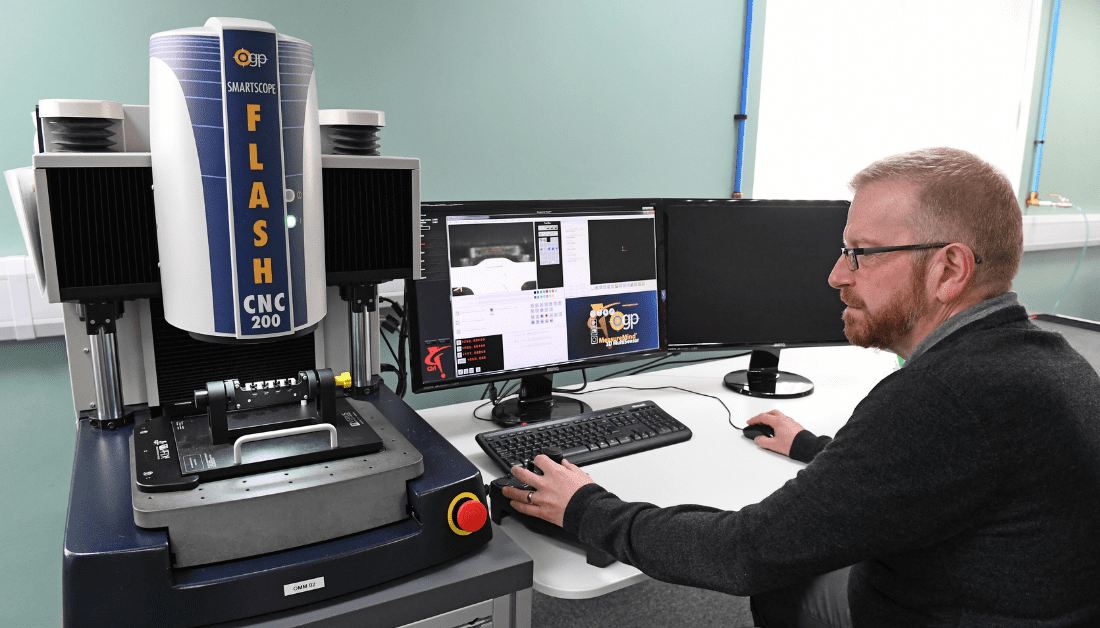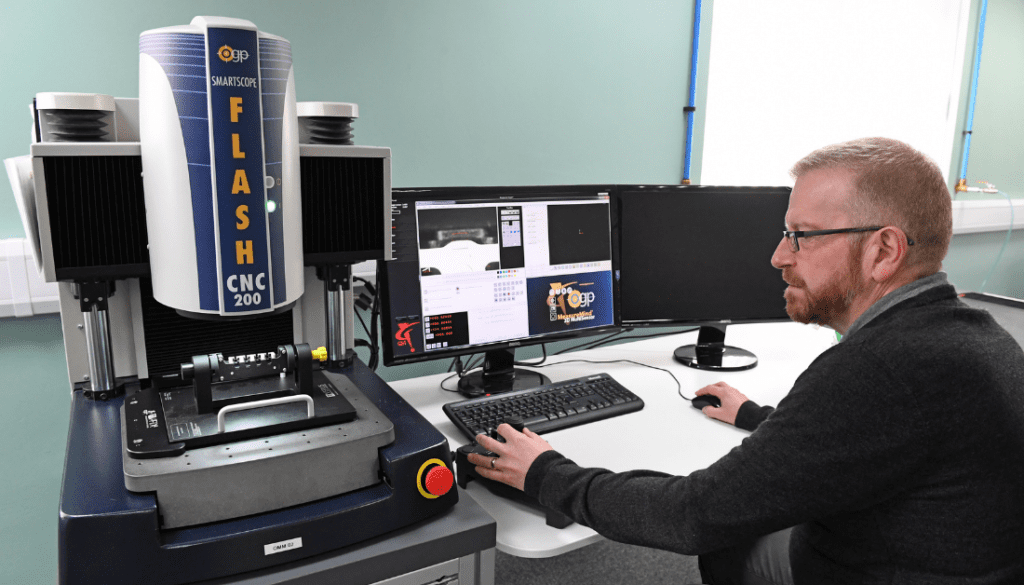 3. What personal characteristics do you feel are necessary to have a successful career in metrology?
Oh, definitely attention to detail and again, to be analytical. I also think engineers should be inquisitive you know, have an enquiring mind. Question everything, be curious about it all. That is how you learn best in my opinion.
Engineers should also be adaptable. Engineering as an industry is ever-changing. Therefore, those working in it need to be able to adapt to changes very quickly and move with the times. There are several things you could say here though, successful engineers are critical thinkers, they are creative, great at communicating with the wider team and have a collaborative spirit – this is essential.
4. What advice would you give to someone considering a career in metrology?
I would tell anyone that is considering a career in engineering to absolutely go for it. The simple reason being most objects you use in everyday life are manufactured. Furthermore, each item you own has been qualified as fit for purpose. At the core of all that is measurement. Hence, you need to understand the key competencies it takes to be a metrology engineer in addition to having the required skillset. For example, maths! You need to be good at maths. Yet, math is not a subject everyone loves. So, you need to be sure you have a keen enough interest in things like maths as once you get stuck into your role, you will soon learn that everything is centred around numbers and analytics.
5. What trends do you think will shape the future of metrology in Ireland and the UK? How do you feel Verus Metrology will respond to these trends?
The need for fast, yet highly reliable quality processes has thus far remained at the forefront of metrology. For instance, the change in preference from off-line dimensional inspection to near-line or in-line measurement processes, which allow for shorter inspection times, is the guiding force behind the growth of metrology in the MedTech industry today. Technological advancements in medical devices are resulting in an increased need for precision-led components. Every part of the medical device must be precision aligned to promote patient safety, comfort and trust. Therefore, requirements for low tolerance measurement in assessing medical device components are heavily driving demand for advanced metrology inspection processes.
Likewise, rising demands in the FMCG industry for more streamlined quality control testing are driving growth for metrology also. However, new technologies are having a direct impact on the process of metrology in FMCG manufacturing. This sector is currently witnessing a major evolution as it quickly moves to automated practices. Not only that, but we are seeing the metrology process move closer and closer to the shop-floor. To the point where inspection and QA are no longer deemed an afterthought but rather a fundamental part of production. We have also witnessed an increased use of CMM's and vision systems over conventional techniques to improve inspection processes.

Certainly, inspection methods in this industry and others alike will continue to move away from the metrology lab and become completely incorporated into the shop-floor. That is not to say that metrology labs will become obsolete. The need for metrology labs will always remain. However, organizations are constantly looking for ways to reduce costs and one way of doing so is by keeping production processes as inhouse as possible.
The inevitable………. Automation
A critical factor to the transition of shop-floor metrology is the portability, simplicity and versatility of the metrology equipment used. Hence, I genuinely believe automated technology is the future of metrology. The benefits of measurements being performed without the need for human interaction are simply too great to ignore. Moreover, manufacturing processes will continue to integrate dimensional inspection and quality control testing. The automation of such will mean the manufacturing process itself will be able to predict or even auto-correct measurement inconsistency. This will result in a reduction of costs as automation will allow for the forecasting and auto-correction of measurement error. Thusly speeding up the overall production process. There is also a greater need for synergy between measurement applications. Coupled with the standardization of measurement software, this will allow for better communication, functionality and user capability.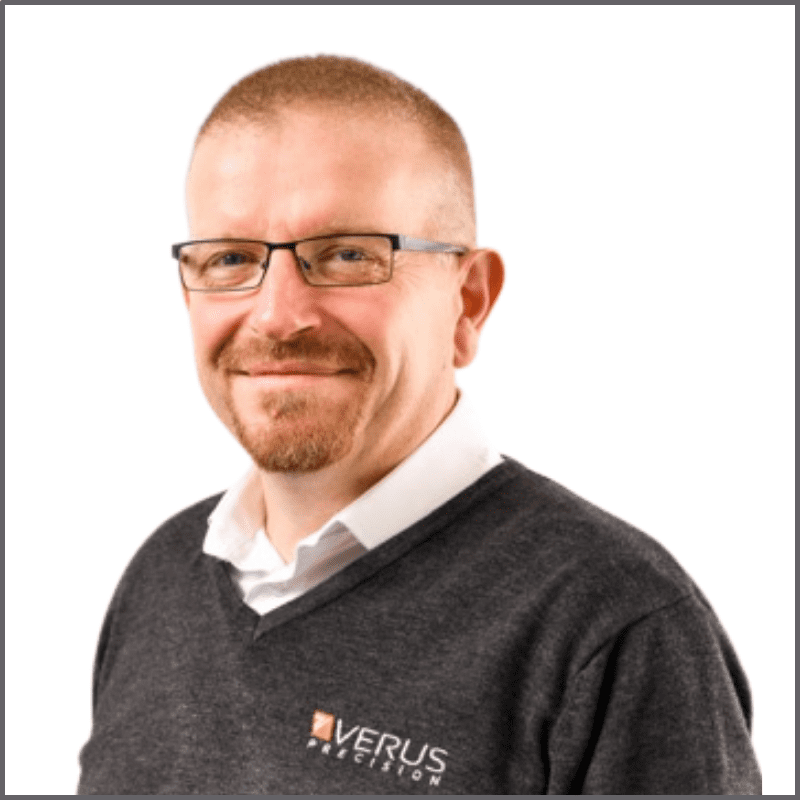 "I genuinely believe automated technology is the future of metrology"
Verus is on the front foot of such trends. In our research and development facility, Anvil, we are working on developing advanced metrology solutions for our clients. However, we have recently taken our innovations to a new level and we continue to tailor our products and services to meet our client's ever-changing demands. We do this to stay ahead of industry trends and remain the number one choice for metrology support
---
8 Questions Series: A Bit About You
6. When you have a bit of free time, how do you spend it?
If you had to have asked me this question twelve months ago, I would have said playing tennis. However, I have since tried my hand at cycling and must admit, it has completely overtaken my passion for tennis. I still do love tennis, but I have not played since early last summer. When the courts reopened after the first lockdown last year, I played for about a month and then gave it up as I was not enjoying it as much.

I have subsequently become a born-again cyclist; I am officially a cycling bore. For years I just did not get the road biking thing, yet I have now become obsessed! It was actually my wife Steph that got me started and it is something we enjoy doing together. We are roadies as opposed to mountain bikers. Mountain biking is the current trend at Verus. It is not for me though; I prefer to always stay on the ground! We did 30 miles last Sunday, another 18 miles on Monday. Going back out tonight and will do another 30 miles blast at the weekend. It keeps me busy when let us be honest, there is not much else to do.
I also enjoy walking my dogs in my free time. Being so close to Sherwood Forrest obviously helps with that which is delightful. Verus also fundraises quite a bit for charity, so I do enjoy taking part in the fundraising initiatives such as our recent walkathon.

As a result of all this exercise, you would think I would be extremely fit. However, another favorite pastime of mine is eating and drinking, and we will leave it at that!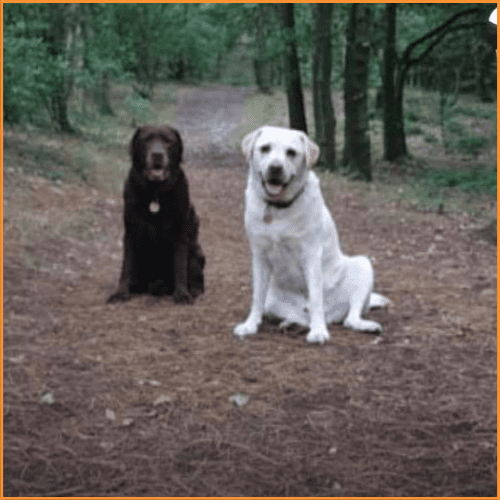 Jon can often be found out and about with his two loyal companions.
7. What is your proudest accomplishment?
My proudest accomplishment would of course be my kids. I am extremely proud of my now-grown-up daughters. One of which is about to make me a grandad, which is surreal to say.
I am also very proud of the moment I captained the Ravenshead men's tennis team to win the league and crowned Nottinghamshire league champions, especially as a 49-year-old at the time.
8. What would be the title of your life autobiography?
Well, I gave it all a go!
For more information about our expert subcontract metrology services contact Jon Banner, Group Applications and Development Director on +353 (0)719143506 (ext. 251). To request a quote click here. Moreover, be sure to subscribe to our NEWSLETTER to receive technical blogs, customer updates and all the latest developments.