Case Study: Gauging System Accelerates COVID-19 Test Kits Production
A Renishaw case study in conjunction with Verus Metrology Partners


The issuing of COVID-19 test kits has been a priority in combating the global-wide pandemic for the past two years.
Verus was tasked with developing two bespoke metrology fixtures to help keep up with the rapid manufacturing of COVID-19 test kits. The metrology inspection fixtures would remove the occurrence of bottlenecks in the mass production of the test kit's plastic components. Thus, enhancing measurement output to keep up with part manufacturing.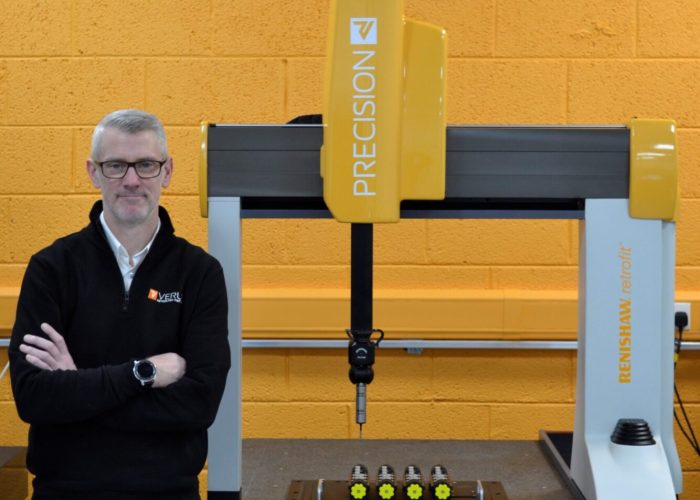 US medical-grade container producer SiO2 Materials Science (SiO2) contacted Verus Metrology Partners during the height of the global coronavirus pandemic for assistance in increasing metrology process output, critical to the mass production of COVID-19 test kits.
Benefiting from a strong chemistry and engineering foundation, the leading materials science company uses superior patented materials science to develop life-saving revolutionary solutions. Subsequently, the company is renowned for combining the advantages of glass and plastic without the drawbacks.
Verus Metrology Partners was tasked with providing rapid batch inspection of two test kit components. These were a vial and a cap. In addition to part inspection, the provision of recorded live inspection data was a prerequisite.
Verus COO Michael Nugent remarked: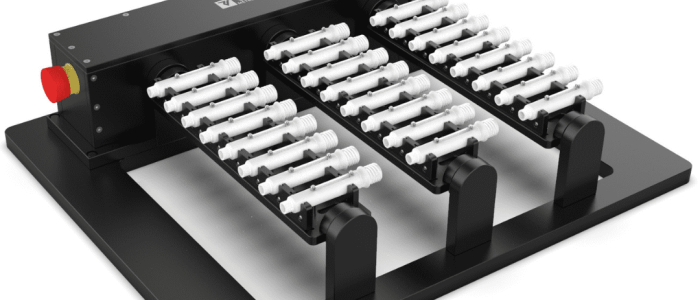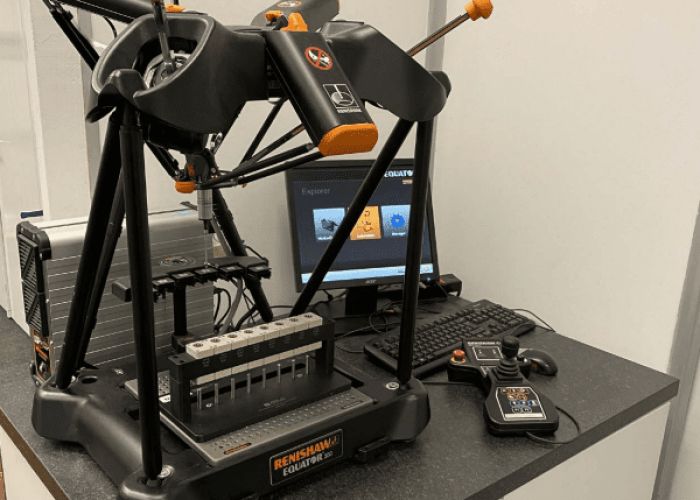 SiO2 had recently acquired a Renishaw Equator™ 300 gauging system that had yet to be integrated into existing metrology processes. The Equator gauge was a perfect match for Verus Metrology Partners' measurement inspection solution.
Designed to accurately inspect medium to high volume components, the Equator 300 system includes a programmable comparator gauge, controller, inspection probe and application software.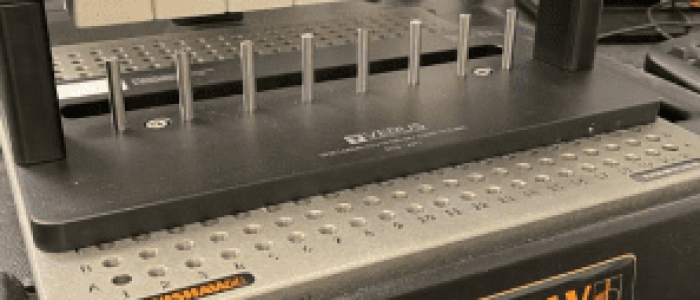 The Fixture: Bespoke 8-Station Metrology Inspection Fixture


Verus Metrology Partners designed and built two custom 8-station fixtures out of hard-anodized aluminum and medical-grade plastic. The fixtures repeatably place the tubes and caps in fixed positions within the working envelope, ready for probing.
Furthermore, Verus used Renishaw's MODUSTM measuring software on the Equator Controller to create part gauging routines for the two distinct test kit component fixtures.
The QC-CALC statistical process control software receives all the system's metrology data in real-time. The data can be printed and saved locally, with a visually displayed Pass-Fail indicator for the system operator.
The results show that Verus Metrology Partners has drastically reduced the batch release times of SiO2's COVID-19 test kit components by combining an Equator 300 gauging system with bespoke multi-station fixturing. Once programmed, the Equator gauge runs the inspection routine at the touch of a button. An operator simply places the vials or caps on the appropriate metrology fixture, commences the Equator gauge's inspection program, and leaves it to inspect eight parts at a time.
To learn more about our bespoke fixturing solutions contact Michael Nugent, Chief Operations Officer on +353 (0)71 91 43506 (ext. 215) or Sean Murphy, Group Technical Operations Director on +353 (0)71 91 43506 (ext. 2).
To request a quote click here. Moreover, be sure to subscribe to our Newsletter below, to receive our technical blogs, customer updates and latest developments.