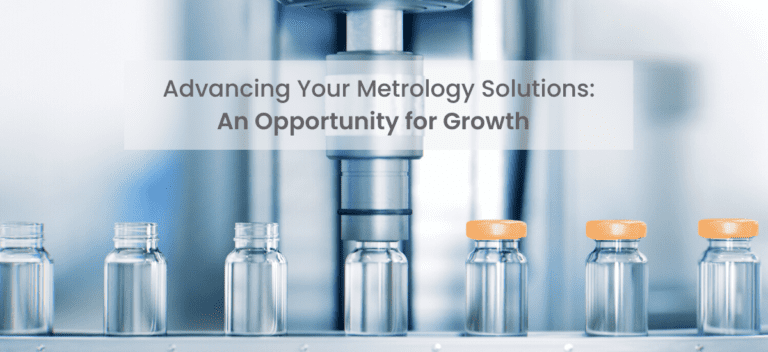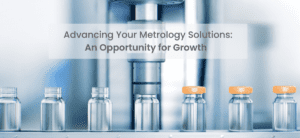 Modernising the inspection of devices and components in the pharmaceutical industry can deliver quick productivity and efficiency gains, as well as rapid returns on investment. This applies to pharmaceutical manufacturing facilities that have in-house device or component production elements. It also applies to the inspection of components manufactured in third-party facilities.
While other elements of pharmaceutical production lines are becoming increasingly automated and digitalised, the quality and inspection workflows of devices and components often remain significantly out of date.
This situation can result in everything from a loss of data integrity to negative impacts on OEE to slowed throughput rates and unnecessary waste.
In this blog, we'll look at the convergence of pharma and MedTech in modern healthcare, the problems with traditional medical device inspection processes, and how advanced metrology solutions can improve your pharmaceutical manufacturing operations.
The Expanding Need for Medical Device Inspection in the Pharmaceutical Industry
There has been a growing overlap between the pharmaceutical and medical device industries for decades. Today, this convergence of the two industries continues as new technologies, drugs, diagnostic innovations, and devices are developed. The result is often what the FDA classifies as a combination product, i.e., a diagnostic or therapeutic product that combines drugs, biological products, and/or medical devices.
Combination products are having a significant impact on health outcomes for patients around the world. This is only going to improve as new treatment and diagnostic combination products are developed and become available.
The Challenges of MedTech and Pharma Convergence
The convergence of the medical device and pharmaceutical industries also presents challenges, not least because manufacturing pharmaceutical products involves different processes, workflows, machines, raw materials, and environmental conditions than those that are typical in medical device manufacturing facilities.
The inspection of medical device components is one of these areas of difference.
Inspecting Medical Devices and Components in Pharmaceutical Manufacturing Facilities
The inspection of the device or component elements of a pharmaceutical product is an essential quality function of pharmaceutical operations. Inspection is also an essential part of manufacturing and compliance processes.
Despite their importance, device and component metrology processes in pharmaceutical manufacturing facilities are often very traditional. Traditional metrology processes have some or all of the following characteristics:
They are fully or largely manual rather than automated, often with inspections taking place one component at a time
They are detached from production lines, as the inspection of devices and components often takes place in metrology or inspection labs
The equipment that is used to inspect devices and components is not always optimised
Record keeping is often fully or partially manual
How are these traditional device and component inspection processes impacting your pharmaceutical production line? Let's look at each one individually.
The Negative Impact of Manually Inspecting Devices and Components
The manual inspection of devices and components in pharmaceutical manufacturing facilities has a number of negative impacts:
As with all aspects of pharmaceutical manufacturing, manual processes increase the risk of human error
There are significant inefficiencies that result from manual processes, not least because operators can only inspect one component at a time
The manual inspection of devices and components creates bottlenecks in production and slows the manufacturing process
Manual inspection increases waste, as defective components can usually only be identified after a batch has been produced
There are cost and resource implications, too, as manual inspection processes mean you have to allocate and pay for one or more members of staff to carry out tasks that are highly repetitive.
Increasing automation in your inspection and metrology processes is the solution. Automated inspection processes are faster and more accurate, and they allow you to reallocate resources to non-repetitive and more value-adding tasks. Automated inspection processes will also help you achieve operational targets and objectives, such as OEE and throughput optimisation.
The Negative Impact of Inspection Processes That Are Detached from Production Lines
Inspection processes that are detached from production lines slow up manufacturing as there is a disconnect in the workflows, i.e., production workflows must pause and wait for quality workflows to be completed. Those quality workflows are subject to their own challenges that can result in manufactured batches being delayed while they wait for inspection processes to catch up before they can be released.
The closer you move inspection processes to the production line using modern technologies and metrology techniques, the deeper the integration between production and inspection. The ultimate solution in many situations is in-line inspection, where devices and components are inspected directly on the manufacturing line.
The Negative Impact of Equipment That is Not Fully Optimised
The equipment being used to inspect medical device components in pharmaceutical manufacturing facilities can be out of date and not up to modern standards. In this situation, inspections can still take place according to FDA guidelines and modern quality standards. However, there is typically significant operator intervention. This ties up resources, increases the risk of human error, and results in inefficiencies.
There are then pharmaceutical manufacturing facilities that have CMMs and other metrology equipment that is over-specified or not utilised to its full potential.
There are optimisation opportunities in both the described situations – optimisation opportunities that will deliver immediate efficiency savings as well as other benefits, such as improved productivity and enhanced inspection accuracy.
The Negative Impact of Manual Record-Keeping
Traditional device and component inspection processes in pharmaceutical manufacturing facilities often include an element of manual record-keeping. For example, completing an inspection and taking measurements before manually inputting the results into a digital system. The storing of this data is digital, but the process of recording it is manual as it requires an operator to input the inspection results.
This type of process increases the risk of mistakes through human data entry errors. It can also lead to compliance issues, such as a deviation from the FDA's ALCOA+ principles. For example, one of the principles in ACLOA+ is that record-keeping must be contemporaneous. When data is manually entered onto a system, however, it is all too easy for this best practice standard to slip, where operators conduct measurements, note down the results, and come back sometime in the future to enter the data onto a digital system.
Modern metrology technologies and techniques digitise all data processes, including data collection, transmission, storage, processing, and reporting.
This full digitalisation of data processes delivers a range of benefits:
Improves data integrity
Record-keeping becomes more efficient and less resource intensive
Enhances traceability
Improves compliance
Enhances management oversight
Produces insights that can lead to process improvement
Modern Metrology Technologies and Solutions
Examples of the metrology technologies and solutions that can modernise the measurement of devices and components in your facility are outlined below. They are all proven solutions that comply with regulations, including FDA regulations and the EU's MDR.
Crucially, they also deliver a rapid return on investment. With the solutions outlined below, return on investment timescales are typically measured in months rather than years.
Fully optimised CMM and vision system solutions using modern metrology fixtures, as well as hybrid solutions
Multi-station metrology fixtures that allow the simultaneous inspection of multiple components, reducing operator intervention and the number of steps required in the inspection process
Auto-rotational fixtures for inspecting complex components and further reducing the requirement for operator intervention in the inspection process
Automated solutions combining robotics and metrology technologies with full data integration
In-line and near-line metrology solutions that enhance the alignment of production and inspection processes
The Next Steps
The first step in modernising device and component metrology processes in your pharmaceutical manufacturing facility is to conduct a gap analysis.
This involves your team, typically working with a third-party metrology provider, defining your current inspection processes and workflows in detail, as well as evaluating your sampling plan. Guidance, including FDA and ISO 13485 guidance, doesn't specify a preferred sample rate, i.e., the number of products in a batch that should be sampled. Instead, you need to take a risk-based, statistically justifiable approach to determining sampling rates.
A common method for determining minimum sample size involves using confidence and reliability levels, i.e., where you are X percent confident that X percent of manufactured products will pass inspection.
This process will be followed by an assessment of where improvements can be made.
When assessing potential improvements and modernisation options, it is essential to take into account everything from the skill of operators to the materials used in components to the operational requirements of the production line to sample rates.
This process will produce a solution, i.e., a recommendation of the changes that should be made. This solution will help you and your team understand the gap between where you are now and where you should be.
From here, return on investment calculations can be completed and your team can put together a business case for your review.
Conclusion: Reducing Risks and Improving Inspection Efficiency in the Pharmaceutical Industry
The inspection of devices and components in your pharma facility should deliver efficiency and productivity gains rather than slowing up the production process. Inspection processes should also prevent waste rather than simply identifying waste after it occurs, while valuable resources in your facility should have the time and scope to work on high value rather than highly repetitive tasks.
Modernising metrology and inspection processes can deliver these benefits, enhancing the production process overall.
To learn more, read our blog on why now is the right time to invest in automated metrology solutions.