Abi Lacing Up Her Runners For The Alzheimer's Society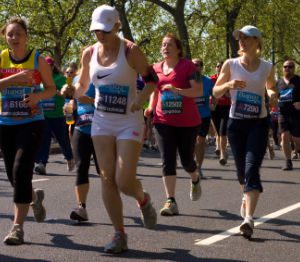 Our very own Abi Burton is lacing up her running shoes to take part in the Robin Hood half marathon in Nottingham in aid of the Alzheimer's Society.
And Verus Metrology is proud to sponsor Abi for the event, which takes place on September 30th. Abi is Verus Metrology's Office & Accounts Administrator and provides administrative support to all our UK-based client accounts.
"Dementia and Alzheimer's are such a massive crisis for society and we need to help with raising funds to help find a cure," Abi said. "I am doing the Robin Hood half marathon for my mum and for the Alzheimer's Society because it's very personal to me and my family."
Abi has created a JustGiving page for anyone who would like to donate in support of her fundraising efforts.
The Alzheimer's Society aims to transform the landscape of dementia by creating a society where those affected by it are supported, accepted and able to live in their community without fear or prejudice.