Mark Devanney Promoted to Design Manager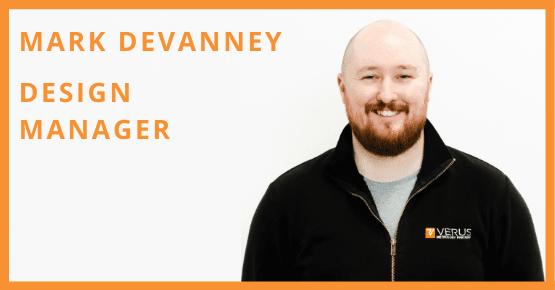 Verus Metrology Partners is pleased to announce Mark Devanney 's new position within the company as lead Design Manager.
An Integral Part of the Verus Family
A passionate and extremely talented Design Engineer, Mark's experience with the art of design spans over 14 years. Therefore, having spent ten of those years with Verus, he has become an important part of the Verus Metrology family.
As part of the Fixture Design team, Mark works closely with some of our largest clients, creating technical drawings that result in high-end precision fixtures.
Taking an innovative approach to measurement challenges, Mark's role is to utilise complete design optimisation to produce world-class metrology solutions.
Therefore, fundamental to Verus' expert design team, Mark's attention to detail and the level of pride in his work has allowed Verus to evolve their design process, leading to the superior inspection fixtures produced today. His focus on creating a team-orientated and shared-learning environment has made him the perfect fit for the managerial role.
---
Newly Appointed Design Manager
Furthermore, the newly appointed Design Manager will take responsibility for guiding all DQ's with clients, reviewing all final designs and maintaining our expert-level of design quality.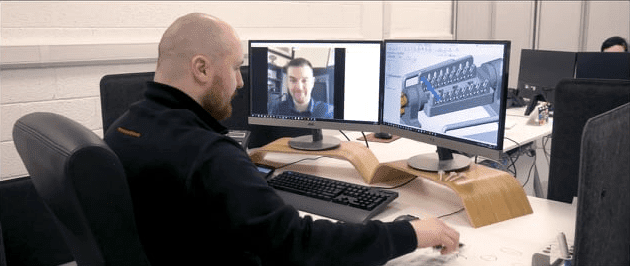 He will also take on the task of implementing new design techniques when needed while continuing with internal team development.
Speaking ahead of the commencement of his new role, Mark says:
I am delighted to be taking on this new challenge and I'm looking forward to working closely with my team. I'd also like to thank all at Verus for giving me this great opportunity and hope that the next 10 years are as good as the first.
Discussing Mark's promotion at Verus Metrology, Verus CEO Andrew Hodson explains:
Mark has been an integral part of the company from the very start of Verus Metrology. Marks involvement and influence has not just been in the area of world-class metrology fixture design, but also in shaping the company brand and ethos. Hence, he is an essential part of the customer-focused service Verus has become world-renowned for.
Congratulations Mark on your new promotion. We look forward to working with you as part of the Verus Management Team.
---
To find out more about Verus' bespoke Metrology Fixtures contact Mark Devanney on +353 (0)71 91 43506 (ext. 210). To request a quote click here. Moreover, subscribe to our NEWSLETTER to receive our technical blogs, customer updates and all the latest company developments.