Dimensional Measurement
Dimensional measurement, validation metrology, contract measurement, tooling inspection, part analysis, industrial metrology - whatever name you put on it, is the process of inspecting parts to therefore ensure their compliance with the design specifications.
Above all, accurate dimensional measurement is as critical to Verus as is the lifesaving technologies that our clients manufacture for patients worldwide. Hence, for projects that require accurate dimensional inspection, our experts measure up in every way: knowledge, capabilities and timeliness. Equally important, our professional dimensional inspection teams use cutting-edge measuring devices in addition to sophisticated technology to quickly generate accurate verification of client components. Subsequently compiling the data into highly detailed yet comprehensible reports. Therefore, we sustain a high-quality and cost-effective service that remains unmatched in the industry. Hence, the result for our clients is impartial, unbiased and comprehensive dimensional measurement information they can depend on.
Moreover, we have made massive investments in our quality inspection services through advanced metrology tools for in-process inspection. This, therefore, enables our experts to provide superior quality inspection services for all kinds of measurement challenges from CMM part inspection and programming through to fit and function investigations. Not only does our dimensional measurement services allow clients to shorten production cycles, identify and correct component problems and resolve disputes but also help clients improve quality controls and lower overall operational costs.
---
Verus' Dimensional Inspection Services
At Verus, CMM inspection services are utilized for timely, reliable and repeatable measurements, especially for large quantity orders.
Coordinate Measuring Machines (CMMs) are the most used gauge when performing measurement system analysis (MSA). Therefore, we provide dimensional inspection using a range of highly innovative CMMs. Additionally, our in-house CMMs utilize several software platforms including PC DMIS, MCOSMOS, MODUS and Virtual DMIS. DMIS is a high-tech software that allows for our programming to be provided quickly and efficiently. Thusly enabling the portability of the inspection programs that we develop. Furthermore, we can create and prove out your CMM inspection programs either online or offline as required.
Collaborative Process
Client collaboration is an integral part of our CMM inspection services, providing clients with access to the expertise, experience and innovative technology our professional metrology inspection team offers. Our client's projects are customized and managed by an OEM and GD&T trained individual with whom clients will have a direct line of communication. This approach to CMM measurement enables our metrology engineers to work with clients on a partnership level with Verus operating as an external inspection department.
Equivalent Process
Equivalency testing can also be carried out as part of our turnkey metrology service. We can offer dimensional measurement on equivalent metrology machines. Thusly guaranteeing confidence in the measurement data. Additionally, we can install a client's metrology machine at one of our laboratories, running all dimensional analysis on the machines with our bespoke fixtures. On completion, we ship the machine, programs and fixtures to the client's site for installation and qualification ahead of the commencement of metrology.
Non-Destructive Inspection
Not only do we have the experience and provisions needed to fulfill the individual dimensional inspection requirements of our clients, but we also ensure client's components remain unharmed throughout the entire process. Our superior non-destructive inspection services are offered by experienced metrology engineers who generate accurate dimensions without causing change or damage to components. Non-destructive testing comes as standard with our metrology services and saves our clients production and manufacturing costs.
Monitored Laboratories
We maintain exceptionally clean and streamlined metrology labs to ensure total quality control. Therefore, operating to an ISO standard, our dimensional metrology labs are well-equipped to handle any inspection need. Furthermore, with measurement results down to mere microns, our inspection services will help to improve the overall quality of client parts. For this reason, all of our CMMs and vision systems are serviced and calibrated yearly and placed in a 24-hour monitored temperature-controlled environment.
---
Verus' Dimensional Inspection Process
Equipped to meet a variety of dimensional analysis needs, our advanced metrology labs enable us to inspect and analyze dimensions on components of almost any shape and size. Our focus is to add value to client's product development and minimize their non-value-add activities.
Therefore, performed by experts in the field of part measurement, the provision of dimensional analysis of client components verifies part accuracy and reliability through:
Initial Sample Inspection Report - (ISIR)

First Article Inspection Report - (FAIR)

Component Measurement

Tool Validation Metrology

Multi-Cavity Mold Testing and Inspection 

Cavity Verification/CAD to Part Deviation

Gage R&R

Inspection Program Creation

Measurement Procedure Creation

On-Site Metrology Services and Support

Process Verification
Verus Metrology Partners have formed many partnerships with clients across the MedTech and FMCG industries. Moreover, these partnerships are based on a shared passion for metrology and a willingness to improve the overall measurement process within client companies. Above all, our partnerships have helped Verus understand the needs of our clients and enable us to develop customized, fit-for-purpose, working metrology services and solutions.
We understand the vast amounts of time and resources required to complete the validation process. Consequently, this can often interrupt in-production metrology.
For our clients, overall Process Verification is always ongoing. Accordingly, it plays a role in almost every stage, from initial development through to production and upscaling.
---
Therefore, our advanced rapid validation service will further support our clients with all the requirements of Process Verification ahead of full production. This is based on three key components: speed, clarity, and equivalency.
Speed
As part of our metrology services, Verus will partner with clients to provide a fast and efficient Process Verification service. Speeding up this vital process will ensure components are in production ahead of project deadlines. Our Rapid Validation is achieved using our bespoke metrology fixtures and the extensive range of metrology equipment in our metrology laboratory.
In addition, a dedicated Verus validation team can be fully integrated with a clients' metrology department. This allows both metrology laboratories to work concurrently. Therefore, validation can begin early using a single station fixture, built in-house to reduce lag time and speed up the process.
Clarity
The Verus validation team is comprised of certified OEM and GD&T trained metrology experts devoted to providing only the best, most accurate and reliable dimensional inspection metrology services.
Integrating the Verus metrology team with our clients' quality inspection department will not only speed up the process but also guarantee full transparency and visibility at each stage of our validation metrology service.
Equivalency
Confidence in the metrology data is guaranteed through equivalency. Each project will begin with equivalency testing using identical or equivalent metrology machines and software. Most importantly, this ensures the concurrent departments are moving in the same direction.
As part of our turnkey metrology service, Verus can install a client metrology machine at one of our accredited metrology laboratories and run all validation metrology on the machines with our bespoke fixtures. On completion, we ship the metrology machine, programs, and fixtures to the client's site for installation and qualification ahead of the commencement of production metrology inspections.
Furthermore, the Verus metrology team understands that equivalency can also mean adopting the same methods and using the same reports as our clients, to develop the metrology routine.
---
Verus' Verification Process
At Verus Metrology Partners our focus is to add value to product development with our metrology services. The provision of our Process Verification service ensures further time and cost reductions through:
Full validation metrology

Equivalency testing

Equivalent metrology machines and software

Full programs provided

Turnkey delivery of metrology machine, bespoke fixtures and programs

Accredited services

Gage Verification
Verus Metrology Partners' experience in the medical device sector is reflected in the comprehensive metrology services we offer our clients.
We provide accredited and traceable gage verification services globally from expert metrology labs in Ireland and the UK. Benefiting from in-house metrology proficiency, we carry out expert gage verification on a variety of non-standard/bespoke gages.
Utilizing decades of industry and application know-how, we apply intelligence and foresight to our gage verification services. We can identify devices in need of repair or replacement and offer smart suggestions on optimizing in-house metrology processes. Additionally, clients can take advantage of short lead times at our metrology labs, with gage verification projects completed in a rapid timeframe. Having extensive experience with a variety of tactile and non-contact metrology platforms and utilizing the latest technology, we work directly with clients to help them move quickly into testing and production, minimizing the burden of gage verification.
Our expert gage verification services provide you with access to:
Trained Personnel
ISO:9001 Accredited Lab
Traceable Testing Equipment and Procedures
Records Systems
Onsite Gage Verification
Jig inspection and Jig Alignment
Reduce annual calibration costs, increase efficiency, and take the hassle out of gage verification by availing of our expert subcontract verification services. Our OEM-trained and certified metrology engineers will conduct a thorough examination of your bespoke gages using verified testing methods, certified measuring equipment and in-house developed standards to verify their performance.
We also know the importance of full documentation and successful audits. Hence, our services come with reliable, audit-style documentation to help you meet regulatory requirements and industry standards
---
Gage Verification:
Non-Standard/Bespoke Gages
We offer a unique partnership with our clients to verify their non-standard/bespoke gages used for in-process checking. Our client partnerships are instrumental in further enhancing our verification methods used for testing bespoke gages. The result is a superior metrology verification process in which we and our clients have full confidence in.
We verify a wide variety of non-standard/bespoke gages including:
Go no-go gages
Plug gages
In-production checking gages
---
Verus' Gage Verification Process
As part of our superior gage process, we have a standard procedure in place for the inspection and testing of all non-standard/bespoke gages. Our gage verification process includes:
An approved latest technical drawing highlighting the dimensions for inspection
An approved method of inspection and verification
A Verus bespoke turnkey validation program
A fully detailed Verus certificate of verification
Retained raw data from the inspection process
A database of all Verus certificates and methods of verification
We have performed gage verification for a wide variety of sectors including the Medical Device, Pharmaceutical and Personal Care industries. As we are not affiliated with any third-party repair shops, we are free of undue pressure to influence outcomes and are entirely focused on providing precise and reliable measurement results.
So, request your quote for gage today because science cannot wait on non-compliant instruments.

Metrology Laboratory
Verus Metrology is a highly qualified inspection measurement company that provides fast, accurate and reliable measurement services worldwide.
As an independent third-party verification services provider, we offer superior measurement services and consultations from advanced measurement labs in Ireland and the UK. Moreover, we service an array of global leaders across several industries including medical technology and FMCG.
We deliver a range of sub-contract metrology services including first article inspection, dimensional testing and part verification in addition to a variety of on-site measurement services. Not to mention, our metrology lab specialists, made up of expert metrology engineers and technicians, rely on a wealth of measurement experience. Therefore, our knowledgeable teams not only provide expert measurement advice but also offer bespoke measurement solutions that surpass client expectations.
In fact, it is our reactive service coupled with the skilled workforce in our metrology labs that makes us leaders in the field of metrology. Most importantly, we know and understand the art of measurement. Hence our dedication to helping our client's components reach their full potential.
---
Verus' Metrology Labs
First and foremost, our premium metrology labs are not only designed and built to enhance measurement accuracy but also to reduce measurement uncertainty due to temperature and humidity fluctuations. Secondly, we have a wide diversity of machine types and capacities at our disposal. Crucially, this means we can guarantee optimum accuracy by utilizing state-of-the-art precision metrology equipment in addition to high-spec coordinate measuring machines and vision systems. Hence our ISO:17025 compliant labs can facilitate the need for accurate dimensional measurement.
Particularly important for quality assurance, the coordinate measuring machines and vision systems we use provide measurement results with high precision. Fundamentally, our entire selection of CMMs and vision systems are placed in a 24-hour monitored temperature-controlled environment. Moreover, all our CMMs and vision systems are serviced and calibrated each year and are fully traceable to international standards. Likewise, the metrology equipment, tools and instruments we use are calibrated yearly to ensure the validity of measurement results. The traceability and uncertainty of measurements are validated through our accreditation process also.
In line with international standards, we run all the latest versions of control software. As a result, we can program the CMM machines and vision systems, subsequently transferring the program to the client's measuring machine if required. Our diverse range of current contact and non-contact metrology equipment includes:
7 x CMM Probing Systems (Software Platforms include PC DMIS, MCOSMOS, MODUS and Virtual DMIS)
6 x OGP Vision/Probe Systems (Utilizing Measure Mind 3D, Measure X and Zone 3 Software)
2 x Zeiss O-Inspect 543 Multi-Sensor CMMs
1 x MicroVu Excel 502 Vision Probing System
1 x Renishaw Equator 300 Gauging System
---
Verus' Training & Development Program
Our professional engineering background is what sets us apart from the rest. Similarly, our commitment to both our employees and our clients drives us to always be at the forefront of metrology inspection technologies. Hence, we continue to invest in new inspection systems, equipment, software and training.
All our expert metrology engineers are OEM certified and trained through our in-house training and development program.
To note, our engineers complete the following baseline training: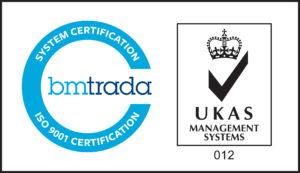 In-house training and evaluation

OEM training and certification – Basic and advanced CMM and vision system training

Statistical Process Control (SPC) using Minitab

Geometric Dimensioning and Tolerancing (GD&T)
We can help you ensure your components and processes reach international quality standards as efficiently and effectively as possible – wherever you are in the world. So, for complete measurement confidence, choose our expert measurement services and find a solution to suit your quality assurance requirements today.
Request a free quote today.
Did you know you can request a free metrology services quote?
If you're looking to avail of our superior metrology services simply fill out the form below.
Our experts will respond with a quote as quickly as possible.