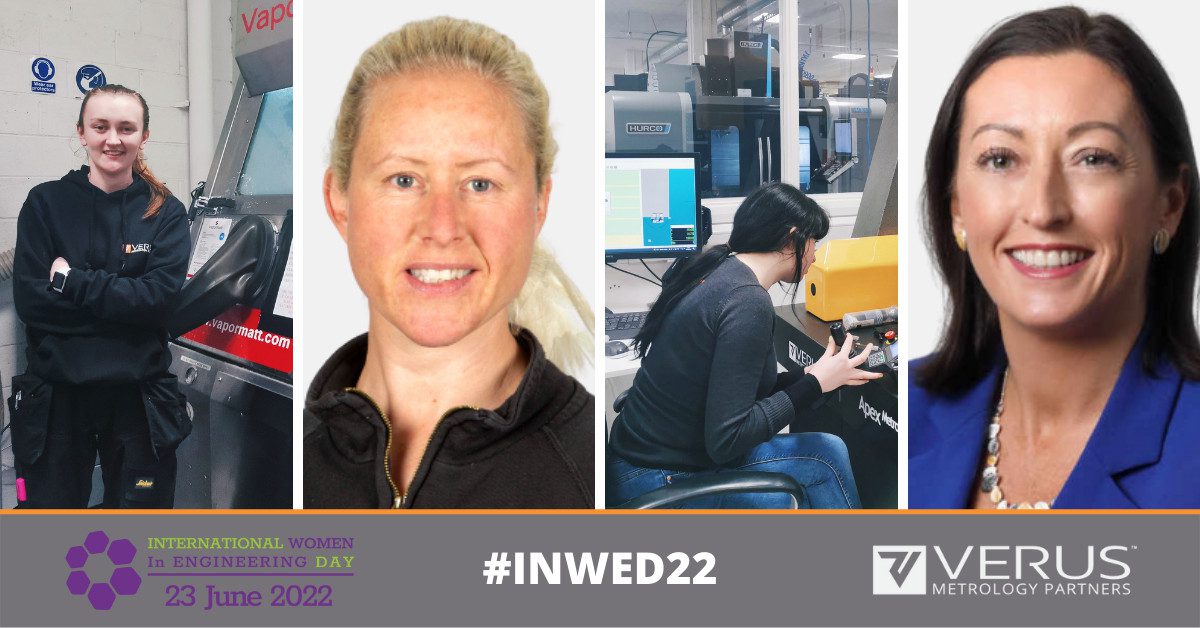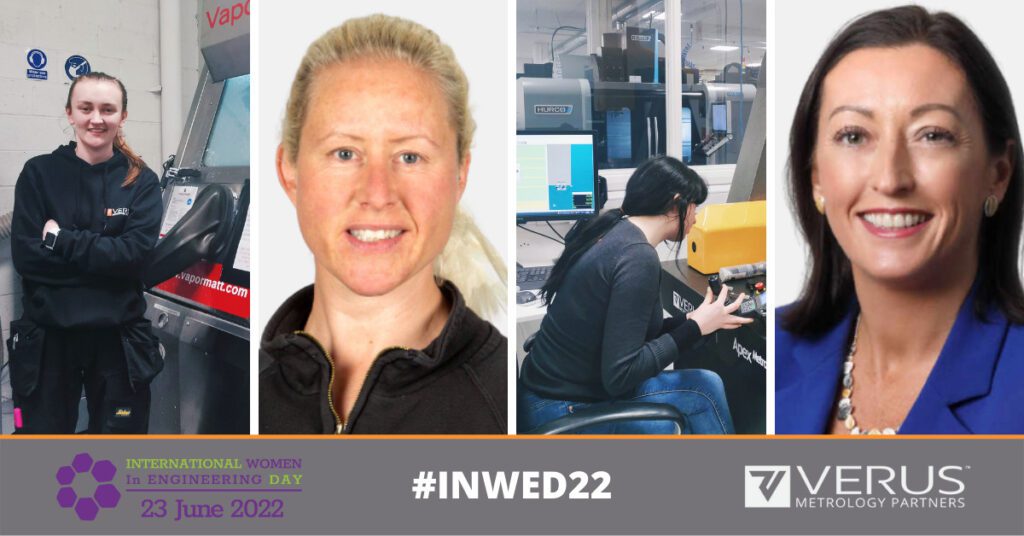 As today is International Women in Engineering Day, we thought we would celebrate some of the women on the Verus Metrology team. Each of them has a unique story to tell.
We also asked them to reflect on the fact the field of metrology, the wider medical device industry, and the general engineering sector are all still male-dominated.
There is also interesting advice for girls and young women considering a future career path, as well as views on the opportunities there are in metrology and engineering.
Farragh McDonagh, Engineering Apprentice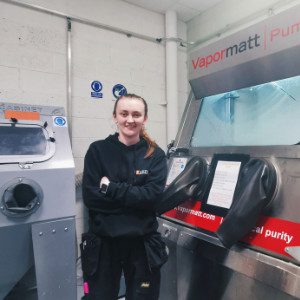 "I did my leaving cert in 2020 when everything shut down because of Covid. I got my predicted grades and was initially planning to study engineering at UL. I decided not to go straight into that as none of the classes were going to be in-person. I wanted to take a year out and get a job. That's how I ended up at Verus.
"I initially got a job working as a technician. It was only going to be a summer job, but then I got speaking to Andrew about taking on an engineering apprenticeship. I haven't looked back since.
"In my course, you do three months in ATU in Sligo, then back to Verus for an industry block. I really like the mix of the theory side you get in college and then the practical side at Verus. Part of the apprenticeship is you do a block in each department. At the moment, I'm on the manufacturing floor with all the lads!
"Being with the lads was a bit daunting when it started, but they all treat me the exact same.
"In school, I really liked subjects like woodwork even though I was the only girl in the class. I also had a really good career guidance teacher who showed me all the engineering courses available across the country.
"I think sometimes when you go into a male-dominated industry, it takes an initial bit of courage to do it, but once you are in there, you don't even think it is male-dominated.
"It is a rewarding industry to work in. It is an industry that is always changing. There is always going to be a better way of doing something, and it is nice to be a part of that."
Mihaela Healy, Metrology Applications Technician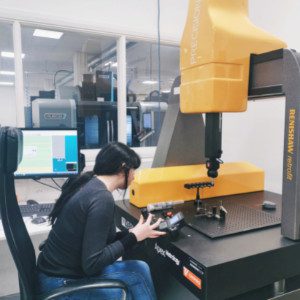 "My job involves running and operating various types of metrology machines. We work with five different types of machines here and they all have different software and techniques and approaches. I'm also training to program the machines to complete the measurements.
"As for engineering and metrology, I got into it a bit by accident. I worked in hospitality previously and was on a degree course in computer science, but neither was for me. I then saw a job advertised at Verus. I thought it looked interesting but, to be honest, I didn't know anything about metrology or the medical device industry.
"I was right, though, it is interesting. I love what I do now, and I'm really excited about the training I'm doing and my future career.
"There could be other young women like me who also don't know much about the various fields in engineering, so we should be telling people in secondary school. I went to an all-girls secondary school and there was very little focus on engineering or technology. If engineering and technology were more available, girls in secondary school would be able to see if they have an interest.
"My advice to girls and young women is to embrace any interest that you have and trust yourself. I wasn't sure I would be capable of this job, but I am capable. Trust in yourself that you are able to do more than you think. Also, don't be discouraged because you are not following the mainstream, and don't let traditions get in the way of anything."
Anke Rooney, Client Account Lead, Verus Metrology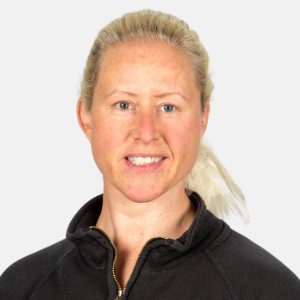 "I work in the sales department, so I am responsible for looking after all the needs of our customers. I am the main point of contact for customers all over the world, and I'm the connection between the customer and all the teams in Verus – accounts, manufacturing, engineering, etc.
"I didn't start out in sales, though, as I was initially the shipping and logistics coordinator. Michael (Nugent, Verus COO) and Andrew (Hodson, Verus CEO) felt I would be a good fit for the new role.
"Working in a male-dominated industry is not a huge change for me as I have a lot of experience working as a bouncer in nightclubs. I do think there is a bit of a cultural problem here in Ireland, as attitudes can be behind the rest of Europe. There is still a stigma about some careers, that they are female careers or male careers. I'm from Germany, and you don't have those attitudes in Germany.
"For me, the fact it is a male-dominated industry is not that big a deal. You will get out of it what you put in. Most of the people I work with are male and most of the customers I speak to are male, but there are no negative attitudes.
"I think the industry needs to advertise that fact more to women, that engineering is an option, and you could be interested in it. You might have to work on confidence things like posture and tone of voice, but even that's not a big issue. What I have found in engineering, is that it is what you make of it."
Yvette Haughey, Finance Director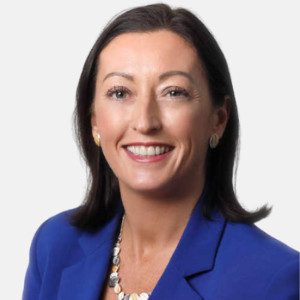 "I wasn't drawn to work in engineering. Before I joined Verus, I was a self-employed bookkeeper with a number of clients in a range of industries. Verus was one of them – Michael and Andrew came to me about six weeks after they launched.
"As Verus grew, the need for my services grew. I started working part-time and that became full-time. I thought if I didn't do it, I would regret it. I was giving up some things, but I believed in them as a company. The company was organic, homegrown, local guys doing their thing, and there was a pride in being a part of that.
"It wasn't the industry; it was the people that attracted me into the organisation.
"Sometimes for finance people, the numbers are the numbers. But as my involvement in the business grew, I needed to understand the business more.
"It is male dominated, so you do need to be able to get on with the men, but I think women in the organisation is good for the organisation as a whole. Everything is improved in the workplace when there are more women. We help men raise their game.
"The men we have employed have no problem treating women equally. That is led from the top down. It's a real joy to see new engineers coming in who are female. They are holding their own and they enjoy what they are doing.
"I think the industry has to communicate more effectively. At Verus, for example, it is a safe place to work. Even though it is male dominated, it is okay, as the parameters are in place to have the same enjoyment, the same opportunities for career development, the same support for training and building expertise.
"Also, critically, it is totally acceptable if you become pregnant while employed at Verus, and we have great supports in place for our female staff. Women sometimes look at organisations where it is acceptable to go on maternity leave, and don't think engineering companies fall into that category. We have got to get past that. The legislation is there, so it is okay to be a woman, a mother, and have a career in this male-dominated world. "The traditional engineering milk round would have focused on boys' schools. Girls' schools were a box-ticking exercise, but we have got to do more than that. We have to communicate the positive messages about a career in engineering to girls."