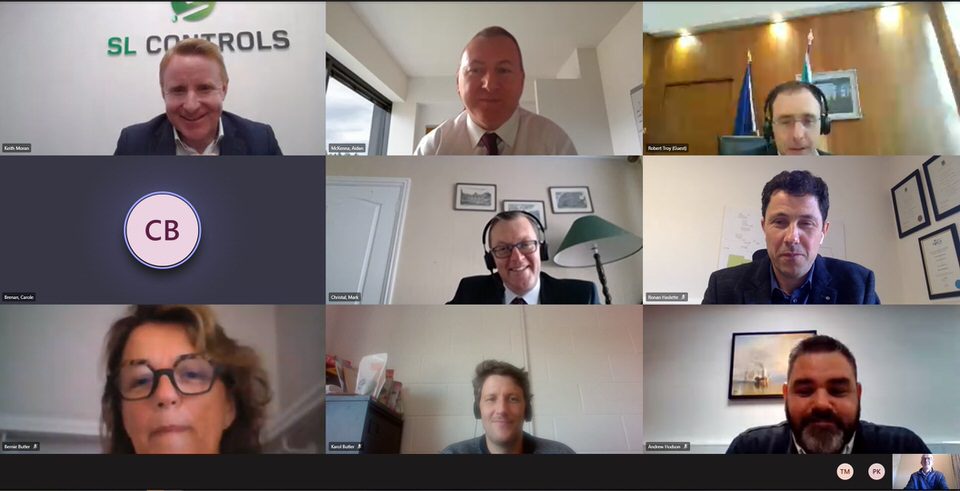 Minister of State Robert Troy paid a virtual visit to Sligo and Leitrim to meet with business leaders, including Andrew Hodson, CEO of Verus Metrology. In the Department of Enterprise, Trade, and Employment, Robert Troy is in charge of Trade Promotion, Digital, and Company Regulation.
The Minister of State discussed export strategy, as well as the obstacles posed by Covid-19 and Brexit, at the meeting.
During the meeting, the Minister stated:
With only 65 days until the Brexit transition deadline, and the ongoing global health crisis, helping our exporting companies is critical. This virtual regional roadshow provides an opportunity for everyone active in Ireland's exporting industry, as well as those who aspire to expand their exporting potential, to meet and discuss the difficulties and opportunities that lie ahead.
He continued:
The North-West has a wealth of talent, expertise, and ability that can drive new enterprise investment and increase SME resilience.

Despite the challenging business environment, I believe that by collaborating and continuing to support start-ups, corporations, and researchers, we can help foster technological innovation, business development, and R&D activity in the region, and build on the region's strong track record of achievement.
Enterprise Ireland
The virtual meeting was also attended by Aidan McKenna, Regional Director of Enterprise Ireland. He claims that Verus Metrology and other local businesses' export plans are benefiting the region's jobs and growth.
Mr. McKenna explained,
Powering the regions is Enterprise Ireland's strategy approach to generate stronger regional firms. This allows for sustainable employment opportunities and local prosperity while also contributing more to Ireland's economic growth and international impact.
Praising the meeting, Andrew Hodson said:
The export development potential in this region of Ireland is enormous. I appreciated the opportunity to address this with the Minister. We were able to discuss our export strategy and how we have altered our business to deal with the challenges of Covid-19 and the changing business landscape presented by Brexit.
Be sure to subscribe to our NEWSLETTER to receive our technical blogs, customer updates, and all the latest developments.