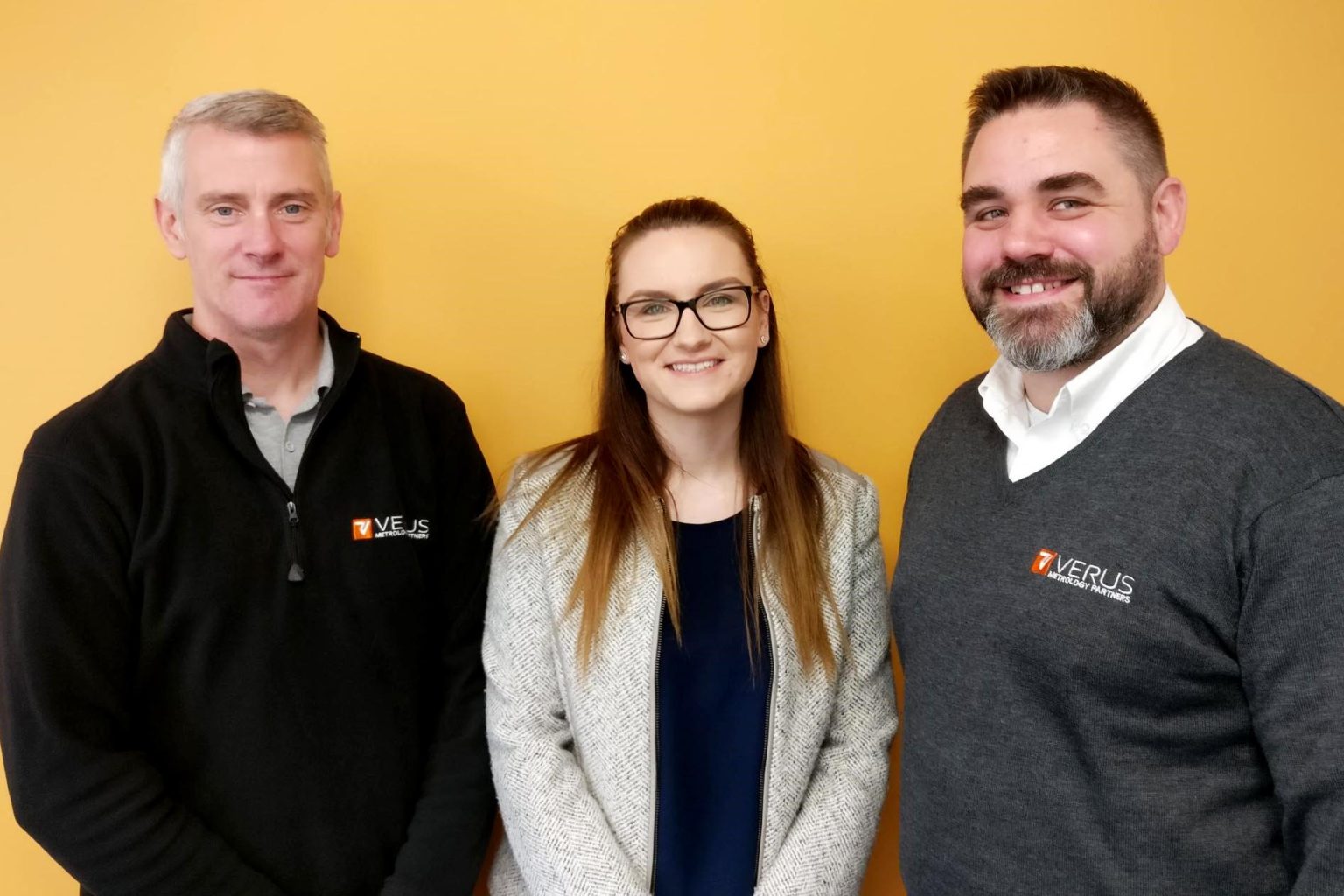 At Verus Metrology Partners, we are always looking for ways to add value to the services we offer our clients. As part of that ongoing plan, we have appointed Tracey Flynn to the role of Client Marketing Officer.
An honours graduate of Business majoring in Marketing, Tracey is an experienced Marketing Executive with a demonstrated history.
TRACEY'S ROLE AS CLIENT MARKETING OFFICER
As Client Marketing Officer, building long-term relationships with both new and existing customers is Tracey's main focus.
"I will continue developing our account-based marketing programme, which is a strategic approach to business marketing. This approach will be tailored to each individual client's needs," says Tracey Flynn, IT Sligo graduate, who is originally from Crossmolina in Co Mayo.

"We will be using our core skills and in-depth knowledge at Verus Metrology Partners to create and deliver relevant content and thought leadership directly to our clients."
Tracey joined the team at an exciting time for Verus. Her appointment coincided with a number of changes as we celebrated 10 successful and rewarding years in business.
We have recently changed our name to Verus Metrology Partners and have also launched a new-look website which is easier for our clients to navigate.
VERUS CONTINUES TO BRIDGE THE GENDER GAP
Tracey's appointment as Client Marketing Officer also means that the ratio of females working at Verus now stands at 25%. Which impressively, is more than double the average for the industry.
According to a recent survey by Engineers Ireland, women make up only 12% of professionals across the industry. Verus believes in providing equal opportunities, bridging the gender gap, and is proud of its track record in gender diversity. In fact, 40% of our managerial positions are held by females. Therefore, almost half of the women employed in the company work at a managerial level.
Verus will continue to encourage more females to join the sector and work towards bridging the gender gap.
Andrew Hodson, Managing Director at Verus Metrology Partners, welcomed Tracey to the team and said he was looking forward to her engagement with Verus clients.
"The aim of Tracey's role is to assist us as a company to really get to know our clients even better than we already do and to deliver specific and relevant content that they want to read and is of benefit to them. Her role is not to sell our existing clients or potential clients services but to provide added value to them.

We look forward to seeing our clients reap the benefits of her expertise," Andrew says.
Contact Tracey Flynn to discuss how she can help deliver relevant content to you and your employees on +353 71 91 43506 (ext. 223) or via her direct line +353 87 66 19000. Also be sure to subscribe to our NEWSLETTER to receive our technical blogs, customer updates, and the latest developments.