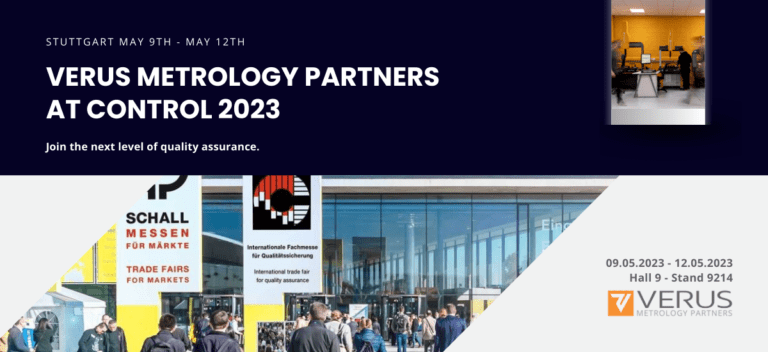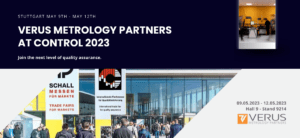 We're off to another event and this time it's the 35th Control International Trade Fair for Quality Assurance in Stuttgart. This will be a great opportunity for members of the team to meet with global partners and meet with market leaders in QS-relevant technologies from around the world. The event will be held in Stuttgart, Germany.
We are delighted to be attending this event and we will be there to talk with partners and to take this opportunity to market study and expand our network.
Control is the world's leading trade fair for quality assurance, which is held annually in Stuttgart. It brings together the international market leader and innovator of all QS-relevant technologies, products, subsystems and complete solutions in hardware and software with users from around the world. The trade fair Control presents the entire spectrum of products, systems and complete solutions for efficient, effective quality assurance. The Innovative companies prefer the Control to present their innovations, because here at the numerous booths the international clientele can inform profoundly and comprehensively about the QS world supplies and the possibility how to introduce them quickly in practice. Visitors can discover the latest products and trends and gain the possibility to establish new business contacts here.
The event will be held from the 9th of May to the 12th of May 2023 in the Messe Stuttgart, Messepiazza 1 in Stuttgart, Germany. There will be much to see in technological advancements in the fields of vision technology, image processing, sensor technology, test technology and more. The leading global technologies, processes, solutions, and services will meet the quality control requirements of all visitors. The event allows businesses to promote networking and have B2B meetings.
Control illuminates all aspects in theory and presents the current world range of usable technologies, processes, products and system solutions for industrial quality assurance in practice.
Our clients can get the most out of this opportunity by coming to talk to us, we can discuss our custom fixtures, the possibilities of automated metrology, our first-class services of metrology inspection and training programmes for metrology engineers that are available. We will help in any way we can with the utmost professionalism and client care. We ensure quality, dedication, responsibility, honesty, utmost client care and great long-lasting partnerships with our clients. We're here to help! Should you wish to talk with us be sure to book an in-person meeting below.
Book an In-Person Meeting at Control Messe, Stuttgart, Germany.