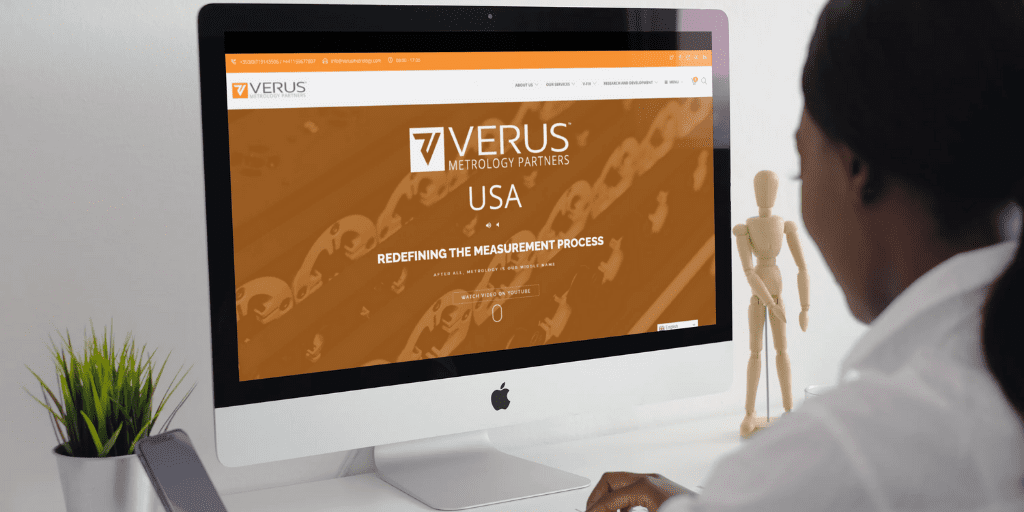 Supporting these valued clients is at the heart of every business decision made at Verus Metrology. Therefore, it was only natural that the next stage of expansion was establishing a presence in the United States. As a matter of fact, planning for Verus' US incorporation has been in the works for quite some time. However, the process has recently gained momentum.
Hence, we are proud to announce:
Verus Metrology Partners has officially incorporated in the USA.
Our US incorporation is a major stepping-stone in our business development plans for 2021/22. Verus US will bring about an increased level of opportunity for both ourselves as a bespoke turnkey metrology services provider and our valued US-based clients who make up between 80-90% of our business. Moreover, the move will allow us to provide the US market with the same level of efficiency that our clients receive from our plants in Ireland and the UK, but in a much shorter timeframe. Therefore, by incorporating in the states, we will be able to provide a faster, more streamlined service and further highlight our dedication to the US market.
---
Verus Metrology Partners USA
Verus US will be established in the heart of the east coast in the budding life sciences hub of Delaware. Initially, the business model will primarily be sales and technical support. Meaning, our experts will be remotely assisting clients as swiftly and effectively as possible from our US base. This will expand into an application support hub with engineers based around the states as we move forward. At this point, our expert engineers will be strategically based close to where our clients are while being supported by our office intel. For our valued clients, this means our assistance will never be too far away.
Discussing the recent incorporation, Verus COO Michael Nugent says:
We have been talking about the possibility of establishing a physical presence in the states for several years. More recently, it has been a hot topic of conversation with clients who have increasingly broached the subject of a Verus US presence. I suppose it is like everything else however, you must walk before you can run. Therefore, it has been a long process yet, extremely worthwhile.
In terms of incorporating in Delaware, it is a good location as it is central to many of our existing clients who are mainly based down the east coast and Southern US states. Having the support on our client's doorstep will be immensely advantageous for both ourselves and the client, providing our clients with numerous benefits. One of which being significant reductions in support lead times.
---
Why Delaware?
Delaware has become known as the next up-and-coming center for life science excellence, overtaking neighboring states Boston and Massachusetts. It is an exciting, vibrant and multicultural state and from a business start-up perspective in particular, a lot is happening!
Consistently ranked as the most business-friendly US state, Delaware offers a progressive company formation and a thriving corporate environment. Thusly fitting the business model that we wish to pursue across the pond. In addition to a strong background in automotive and aerospace technologies alongside a promising healthcare sector, Delaware also has a growing infrastructure and ecosystem. Therefore, it is no surprise that 63% of Fortune 500 companies have incorporated in this prosperous Mid-Atlantic region.
Not to mention, the state is a well-recognized source for innovation and technological growth also. Delaware's economy boasts some prominent enterprises such as AstraZeneca, DuPont and W. L. Gore., who are all renowned for their pioneering medical breakthroughs. The presence of these leading multinationals along with Delaware's top research universities means the state ranks first in R&D investment. Additionally, Delaware boasts the fourth-highest number of scientists and engineers in the US, with the highly skilled workforce providing tremendous prospects for technology-based business growth. The knowledgeable skillset can be attributed to the multiplicity of STEM courses available throughout Delawarean universities including toolmaking, mechanical design, engineering and manufacturing. Coupled with progressive chambers of commerce, such resources will help Verus US foster commercialization and growth in highly sophisticated metrology inspection solutions.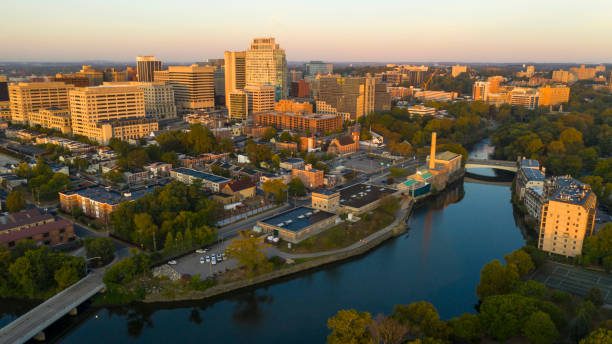 Furthermore, and from a logistical point, Delaware is a transportation hub. There are several airports in proximity, including Philadelphia, Washington, Newark, Baltimore, and NY and an extensive rail network. This provides Verus with easy access to our entire network of US clients.
Michael explains:
Evidently, the current times make it difficult to provide the onsite inspection support services we are recognized for, internationally. The establishment of a US presence makes providing these services much easier. First and foremost, the incorporation means our expert services will be delivered by US-based engineers. Restricting travel to a national level will mean employees will be making long-haul journeys from Europe less frequently. Instead, clients will receive a faster, more efficient and safer inspection service from Verus experts based in the US. Overall, our aim is to facilitate our US clients by setting up support on the ground. Hence, we look forward to investing in a bright Delawarean future.
---
Enterprise Ireland Support
Incorporating into a large market like the United States is no easy feat. After all, it has four time zones and takes roughly six hours to cross by plane. Moreover, the cultural differences between the north and south as well as the east and west coasts would be challenging at best to grasp. Hence, we looked to economic development agency Enterprise Ireland for support. Enterprise Ireland is the government body responsible for the development and growth of Irish enterprises in the global market. Helping Irish businesses succeed globally, their immense wealth of knowledge of the American marketplace proved invaluable throughout our incorporation process. Through them, we received assistance in helping to start and grow Verus Metrology Partners USA by providing us with advice and guidance on factors such as US market evaluation and employment in addition to the networking support needed to make our US journey a successful one.


A strategic location in the center of the Innovation Corridor (from Washington to New York), an efficient transportation system and strong legislation that protects intellectual property continues to play a vital role in influencing Healthcare Leaders to choose Delaware.
At Verus Metrology Partners, we look forward to hitting the ground running and finding our Delawarean feet. We are anticipating a vibrant Pharmaceutical economy. After all, healthcare IS the future of Delaware. Hence, we look forward to joining a growing number of US-based pharmaceutical service providers and beginning our Verus USA journey.
---
To find out more about Verus Metrology Partners USA or our bespoke metrology fixture solutions contact Michael Nugent, Chief Operations Officer on +353 (0)71 91 43506 (ext. 215). To request a quote click here. Moreover, be sure to subscribe to our NEWSLETTER to receive our technical blogs, customer updates and all the latest developments.