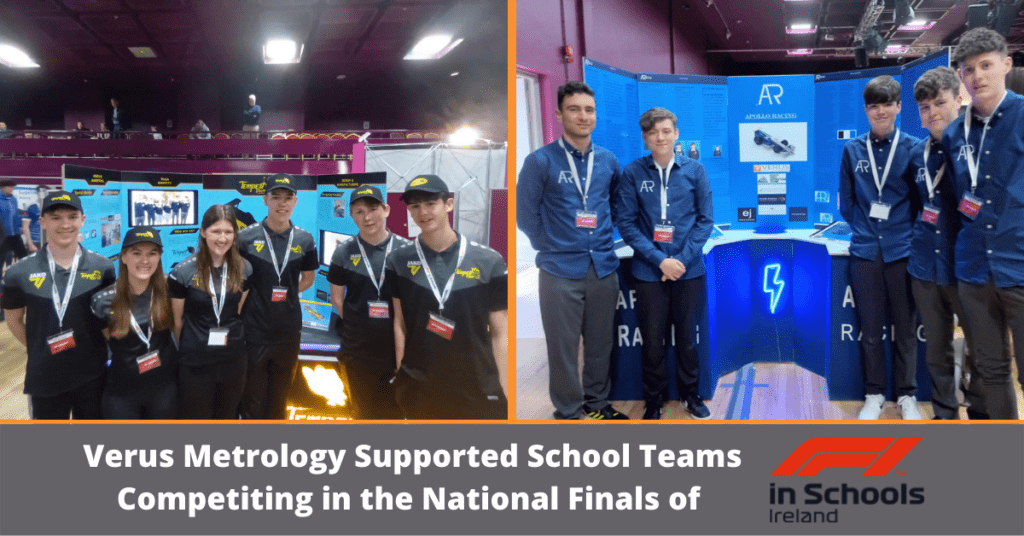 At Verus Metrology, we have a passion for inspiring the next generation of engineers, helping them develop new skills in ways that are challenging and fun. So, we were delighted to be involved with two F1 in Schools teams from St Attracta's Community School in Sligo as they prepared for the National Finals earlier this month. Both teams did exceptionally well.
F1 in Schools is a worldwide challenge for students aged between nine and 19. The challenge is to design, manufacture, and race a miniature F1-styled car powered by compressed air. The event is organised in Ireland by not-for-profit company Student Innovation Ireland CLG.
Normally, there are regional finals before the national finals, but the regional finals were cancelled for this year's event because of the Covid-19 pandemic. The national finals were held earlier this month, with the top teams progressing to the World Finals.
While the teams from St Attracta's missed out on a spot at the World Finals, they finished high up the racing order and are keen to race again next year.
Engineers from Verus Metrology helped the teams during the design and manufacturing stage, providing design advice and helping the students manufacture their cars. The Verus Metrology team included:
Ray Doherty, Design Engineer
Trevor Likely, Manufacturing Engineer
Ross Walshe, Toolmaking Apprentice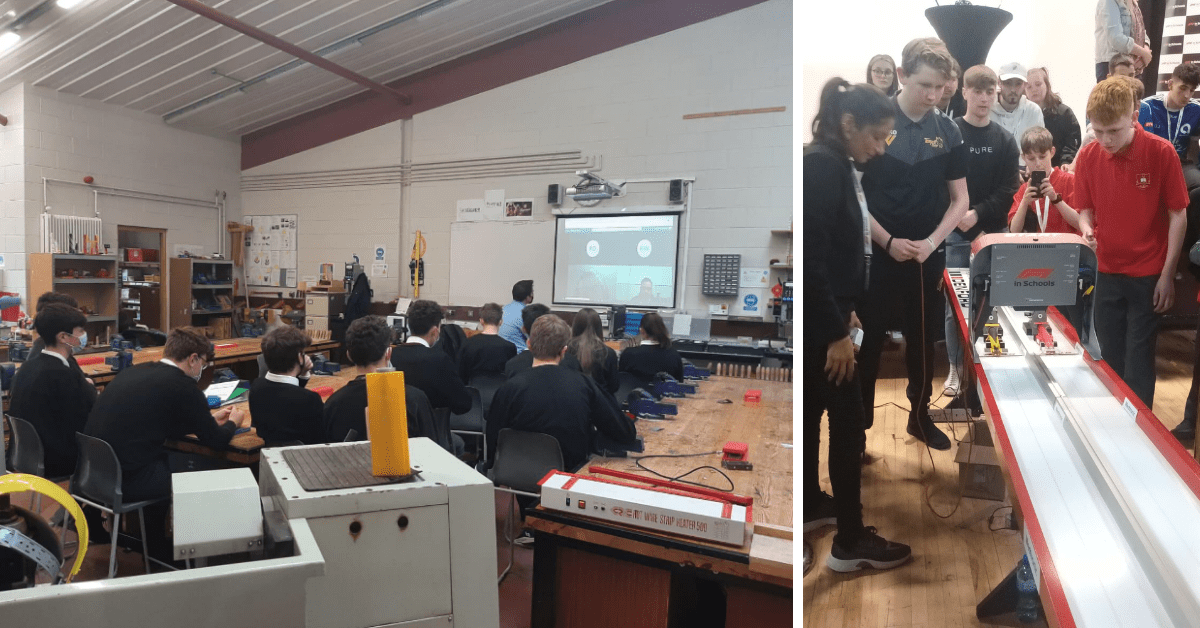 The Tempest Racing team from St Attracta's achieved the 5t fastest time on the day, finishing 3rd in the Connaught/Ulster region and 7th overall. With the top four teams progressing to the next stage, they just missed out on getting to the World Finals.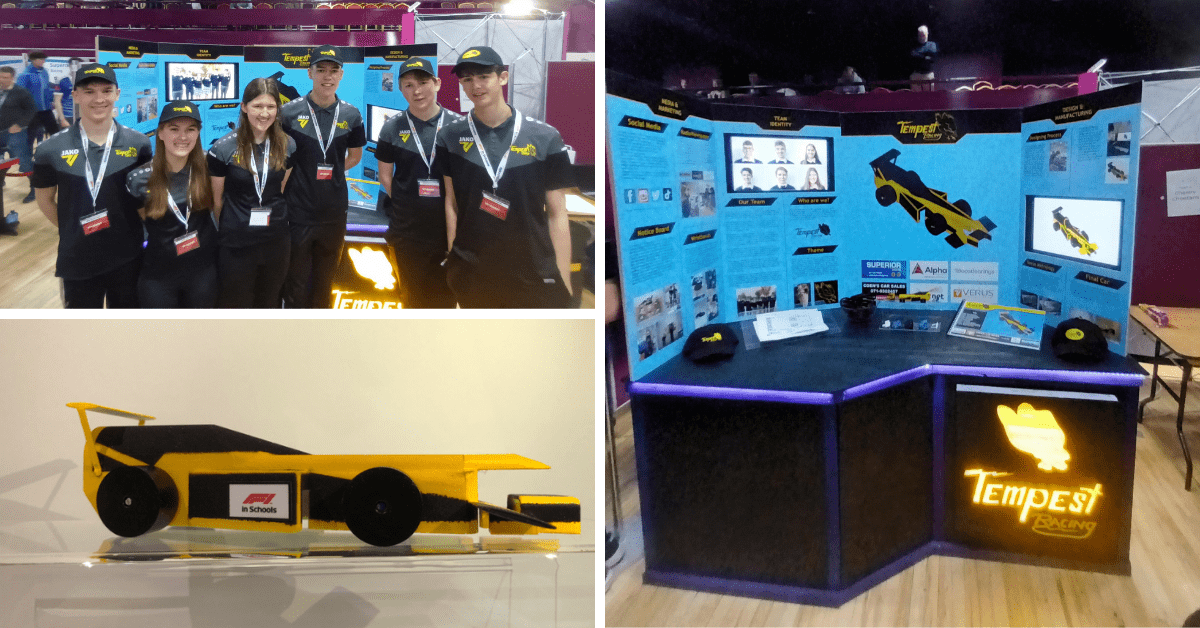 The Apollo Racing team recorded the 13th fastest time on the day and finished in 15th place overall.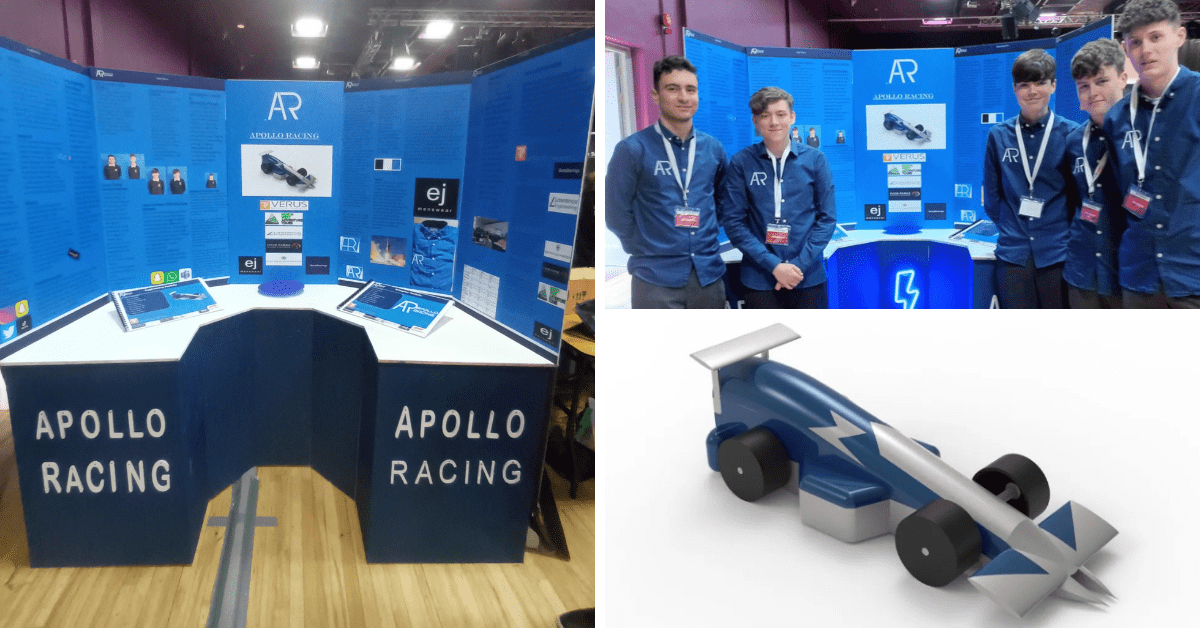 Andrew Hodson, CEO of Verus Metrology, said:
A massive congratulations to both teams for what they have achieved at the F1 in Schools Irish national finals. There were 61 teams from across the island of Ireland competing on the day, so finishing 7th and 13th overall is a massive achievement.

The team's pit displays also looked fantastic and, by all accounts, their portfolios and presentations were excellent.

It is a privilege at Verus Metrology to be involved in initiatives like this and to help the next generation of engineers further develop their skills. Both teams were highly knowledgeable and enthusiastic to learn more, and they really impressed the Verus engineers who provided advice and guidance on the design and manufacture of their cars. Well done again to everyone involved.
Enda Joyce from St Attracta's said:
It was a great day's competition in Galway, and both our teams performed very well. Both cars went very fast, and they held up brilliantly, too, with no repairs needed on any of them between races.
Commenting on the participation of Verus Metrology, Enda said:
We really want to thank you so much again for coming on board with us. You have been amazing to work with and so professional. The cars were excellent and performed brilliantly, and we couldn't have asked for much better.