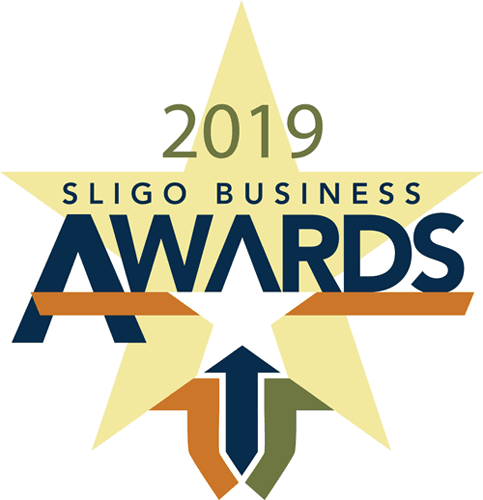 The Sligo Business Awards have grown immensely to become one of the nation's most prestigious annual business events.
Celebrating industry thought-leadership, it recognises innovative processes, product development, sustainability and overall business success from start-up level to multi-national corporations. Serving as an opportunity to reward businesses from across the county, it acknowledges their dedication to the community and local economy in their respective fields.
Therefore, in its 7th year, it endeavours to appreciate the entrepreneurialism, innovation and diversity of businesses across all sectors.
Verus Metrology Wins Best Technology Company of the Year
Taking place in Sligo's Radisson Blu Hotel on Friday, Oct 4th among the 430-strong audience members were many respected Sligo business entrepreneurs. Special guests on the night included Cathaoirleach of Sligo County Council, Cllr Tom MacSharry. While the guest of honour, Terry Prone of the Communication Clinic, gave a brilliantly empowering speech that captivated the audience.
Verus Metrology Partners were delighted to be awarded Best Technology Company of the Year at the influential gala. The category recognised those with high-sales and employee growth in 2019 and having a positive effect on the areas of technology-industry. Moreover, the Best in Technology category gave special consideration to the company that demonstrated significant patent, R&D, and IP activity and who actively participated in industry activities. These included standards setting, advocacy, and education.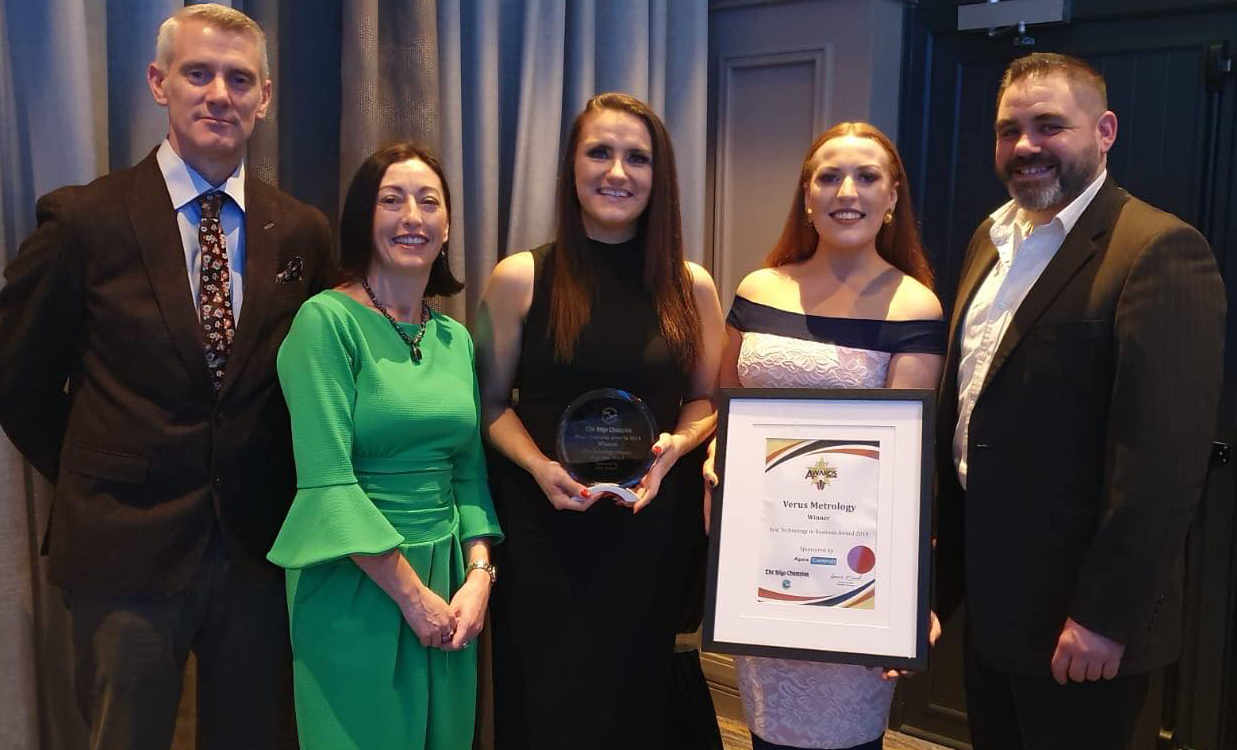 Innovation and our clients come hand-in-hand. Our toolmaking background grants the advantage of understanding our clients current and future needs. Additionally, we recently advanced our current offering of Manual Metrology Fixtures, creating an innovative solution. As a result, we have incorporated an Auto-Rotational element into our bespoke fixtures, leading the way for the future of metrology.
Working in partnership with clients to learn about their metrology challenges, we build fit-for-purpose solutions that exceed expectations. Functioning as an external department, we enhance our clients' Verus experience. We encourage flexible, open and honest working-relationships, honouring our commitment to service excellence.
Proud Advocates of the Sligo Region
Proudly a member of the AMTC, we aim to promote and position Sligo and the North West of Ireland as a global center of excellence, internationally recognized for its expertise and competence in the design and manufacturing of medical devices.
We continue to increase the availability of future, long-term employment in engineering in order to bring people back to the region. We have seen the success in our ongoing efforts. For instance, we have increased the number of engineering job vacancies and are continuing to work towards bridging the gender gap that currently exists within our industry.
Special Recognition Awards
The successful evening saw 11 award winners in total with Cosgrove's Centra Maugheraboy chosen as the overall winners. The Special Recognition Awards closed the show with Volunteer of the Year awarded to Joe Corcoran. Fr John Carroll, chaplain to the town's hospital for over 40 years, received the Sligo Lifetime Achievement award. Lastly, Fáilte Ireland's Local Expert Programme was honoured the Sligo Ambassador of the Year award, ending what was truly an inspiring evening for all.
IMR Manufacturing and Supply Chain Awards 2020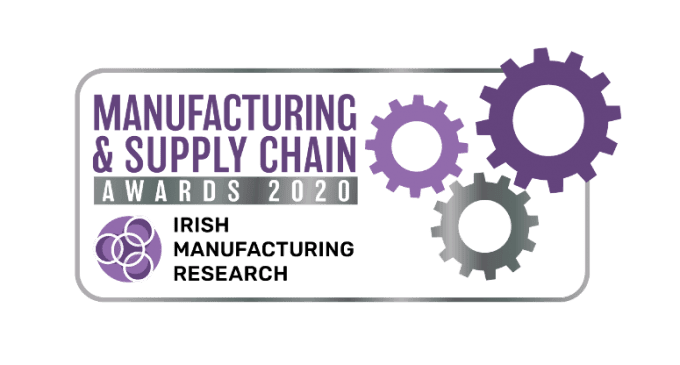 Verus is honoured to be nominated for Engineering Manufacturing Team of the Year at Manufacturing and Supply Chain Awards 2020. Our Automated Fixturing Solutions have pioneered an ever-evolving business model, responding to both the current and future needs of clients.
Verus' manufactures bring with them a wealth of experience and expertise. Therefore, as machinists, they apply their expert skills and knowledge to produce the most accurate and robust of fixtures. In other words, priding ourselves on the superiority of our bespoke metrology fixtures, our engineers have mastered the art of creating a modular fixture immersed in quality, precision and functionality.
At Verus, we're already anticipating and looking forward to another exciting year ahead.
Contact Rachel Smith to discuss how she can help deliver relevant Verus Metrology content to you. Also be sure to subscribe to our NEWSLETTER to receive our technical blogs, customer updates, and all the latest developments.