Verus Precision UK Opens in May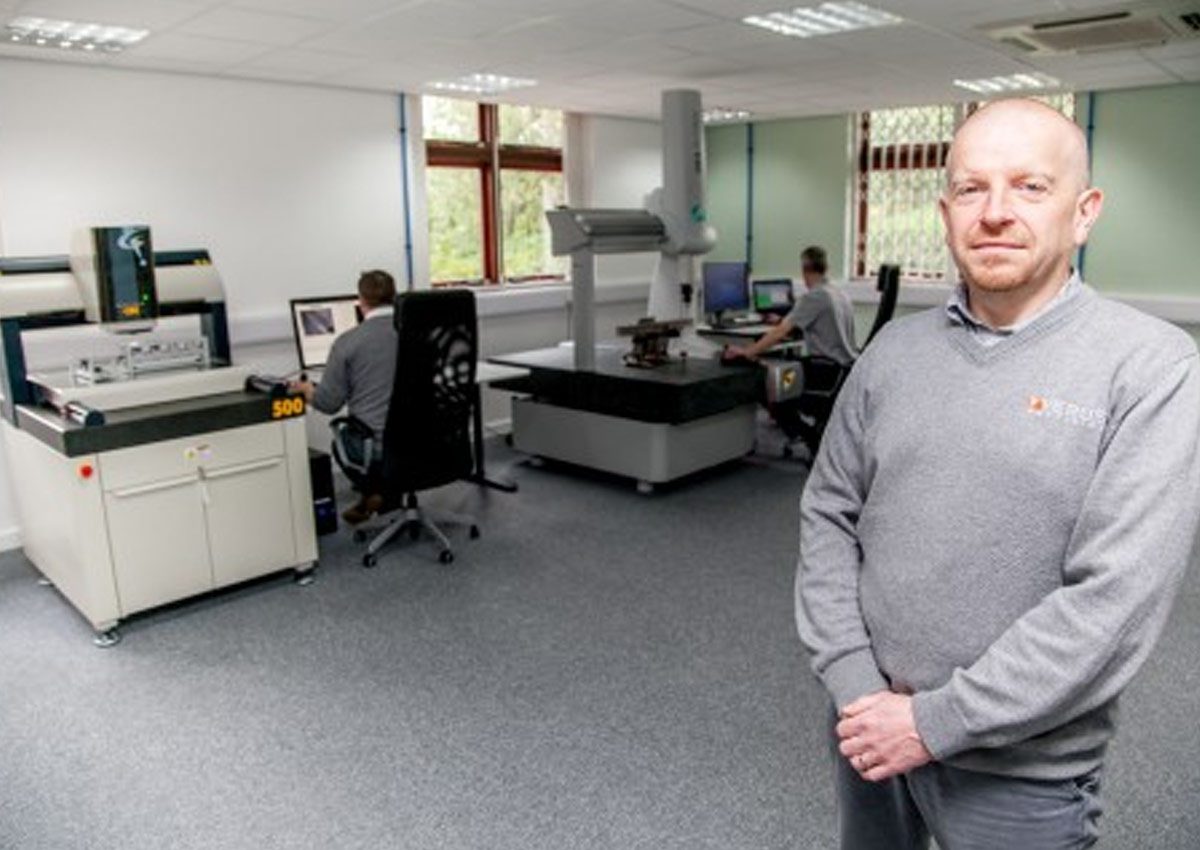 Verus Precision is proud to announce the official opening of its Nottingham Metrology laboratory – Verus Precision UK.
Since 2008, Verus Precision has been offering new product engineering services to indigenous and leading multinationals. With a core expertise of Metrology Fixture design, Subcontract Metrology, and Inspection and Autodesk Moldflow analysis, Verus Precision has always had a strong UK client base. The time was right for the investment in a new UK Operation.
"This investment, backed by client sentiment and market research positions Verus Precision UK to offer a dedicated and independent Metrology service to our Customers". Des Forde, Operations & Sales Director.
Jon Banner Announced as General Manager – Verus UK
Jon Banner has been appointed General Manager of Verus Precision UK. He has great plans to quickly expand Verus Precision into the UK's largest Metrology services company. Jon's background consists of 30 years in the Industry from CMM programming, Fixture Design, Applications Engineering, Metrology Sales and Management, including the last 10 years with OGP. Therefore, making him the ideal candidate to help establish this new and exciting UK venture.
"I believe that with our collective experience and knowledge of the industry, we can firmly establish ourselves as the metrology partner of choice for many UK manufacturers". said Jon.
Verus Precision UK
Verus Precision UK will be offering a full subcontract Inspection service. Additionally, this will include contact and non-contact measurement solutions utilizing a variety of metrology systems. In conjunction with this, a full Metrology Fixture Design and Gage R&R service will also be supported.
"Metrology and Metrology Fixtures go hand-in-hand and Verus are taking this philosophy to the next level with our approach". says Michael Nugent, Technical Director.
Nottingham was selected due to its central location and proximity to existing and new UK clients and access to a skilled workforce.
"Being located in the Science and Technology Park gives us direct access to Nottingham University and their high calibre graduates. We have already established links to the university. As a result, we're looking forward to working with them on Metrology projects and graduate internships in the near future". states Jon Banner, General Manager.
Verus Precision UK has long been on the cards for the Verus Precision group. Therefore, the pressure from clients to establish a UK operation was the best incentive they could have.
"The catalyst for our expansion into the UK Market grew from existing clients" says Andrew Hodson, Managing Director. "You couldn't ask for a better confirmation of your services and value to clients."

Andrew Hodson further states "It was an easy decision for us, as a management team. We are comfortable both working and living in the UK. In addition, we've had wonderful support from Invest UK regional team, Nottingham City Council and the Chamber of Commerce. All of which helped us find and investigate premises and business supports."
The planning for the Verus Precision UK operation started 12 months ago and has steadily gained momentum. With the identification of the location and premises, the Die was Cast.
What's next For Verus?
Over the next 12 months, Verus Precision has plans to double staff and metrology capacity. With an emphasis on customer service, Jon and the Verus Team will be actively looking for new clients and opportunities to add value to their Client service offering.
Download the full press release and contact details here – Press Release 2015 Verus UK opens in May.
To find out more about the Metrology services we provide at Verus Precision UK, contact Jon Banner, UK General Manager on +44 (0)115 7841934. To request a quote click here. Moreover, be sure to subscribe to our NEWSLETTER to receive our technical blogs, customer updates, and latest developments.