Nominated Charities of the Year
At Verus, we believe that community is the bedrock on which we are formed. We are proud to be able to support the local community along with numerous national and international charitable foundations.
We're passionate about giving back and working with the community. As part of this, we are dedicated to supporting local sports teams through sponsorships. We're proud to work with such fundamental pillars of the community in and around Sligo.
We strive to give back beyond Sligo too. Each year, we choose two foundations to be our nominated Charities of the Year. As corporate sponsors, we organize numerous fundraising activities throughout the year along with support through donations.
Learn more about our chosen charities for 2021
Stay tuned to our social media channels to catch the latest on all our philanthropic efforts for 2021.
North West Hospice provides specialist care with compassion for those living                                                              with a life-limiting illness throughout the local community.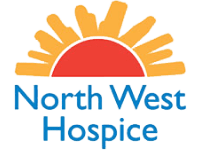 Their integrated service is provided through an in-Patient Unit, a Community Palliative Care Team and a Hospital Palliative Care Team to people in Sligo, Leitrim, South Donegal and West Cavan.
Thanks to the ongoing committed support of the community and tireless fundraising efforts, North West Hospice has been at the forefront of palliative care in Ireland since establishing in 1986.
Treetops Hospice Care provides nursing care and
emotional support for adults and their families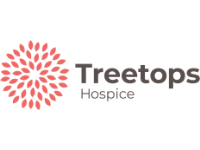 in Derbyshire and Nottinghamshire.
Treetops supports people with illnesses such as cancer, motor neuron disease and multiple sclerosis. The charity also supports their carers and families with all services provided free of charge. Their mission is to make every day count by giving the highest quality support for patients and families living with a life-limiting illness.
Our next event is coming up in...