8 Questions Series: Mark Devanney – Design Engineer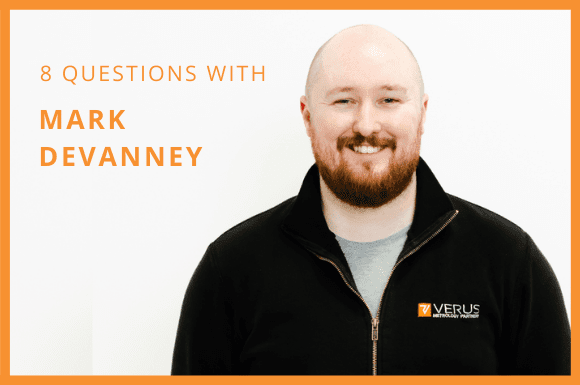 Want to know more about the people behind Verus Metrology Partners? Introducing our new 8 questions series! We've put together 8 questions designed to give readers a glimpse into the Engineering Industry and life at Verus. We also find out what the team gets up to in their spare time!
In the hotseat this month is Design Engineer Mark Devanney. Mark has been with Verus Metrology since 2010, starting his career as an Industrial Designer before becoming responsible for the complete design of custom Metrology Fixtures.
8 Question Series: The Industry
1. What does your day-to-day role at Verus Metrology Partners involve?
My role at Verus is as a Design Engineer and my day-to-day involves the complete design from start to finish of custom Metrology Fixtures.

In short, it involves concepting, qualifying, 3D/2D CAD generation, customer liaising and quality control on all design projects.
2. Why did you choose this career? Most rewarding thing about your career?
I joined Verus as an Industrial Designer and that is what my educational background is in.

I was given an opportunity about 2-3 years into my role to join the new Fixturing team as a Design Engineer and that's what I have been doing ever since. So, in short, I didn't choose this career but was given the opportunity to join it and love it since.
The most rewarding thing about my career is getting to design for a living, it's what I love to do.
3. What personal characteristics do you feel are necessary to be successful in the Engineering/Manufacturing industry?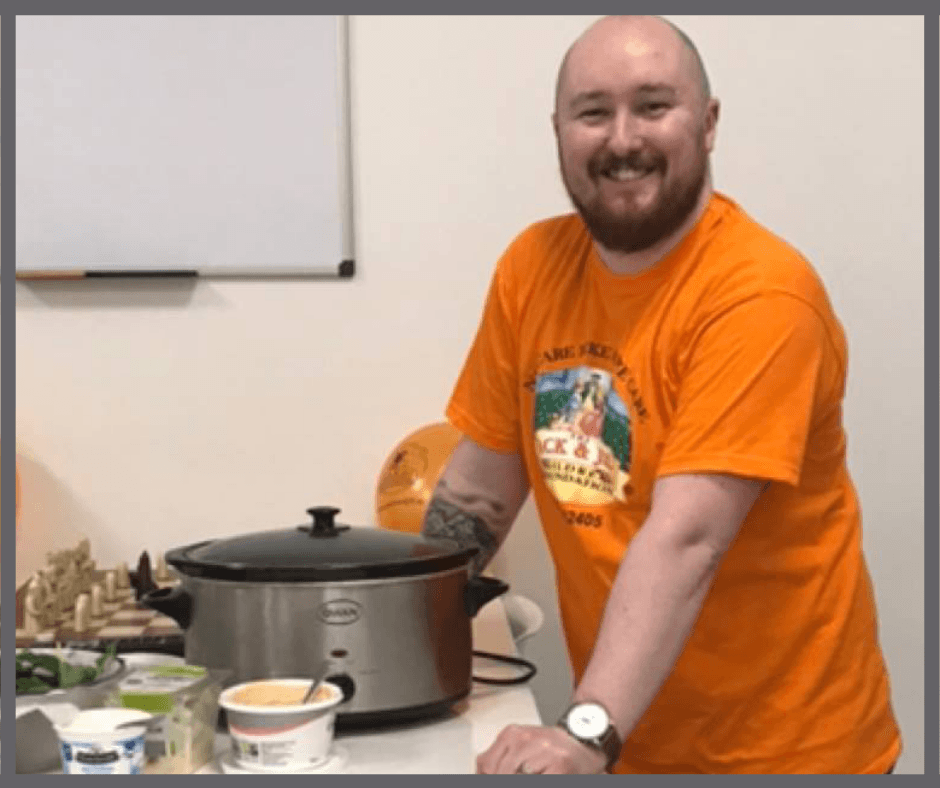 "To be successful I think you must be self-driven, disciplined and have a keen determination to always learn new things and processes".
4. What advice would you give to someone considering a career in Design Engineering?
Do it! If you love design, it won't ever feel like work.

My only advice would be to keep learning, learn techniques, software, etc.
5. What trends do you think will shape the future of Engineering in Ireland? How do you feel Verus Metrology will respond to these trends?
Engineering 2.0 and the rise of automation, both in manufacturing and design.

I think we are actively trying to get ahead of the curve with our research into new technologies and therefore, our priority of utilising new technology meaningfully.
8 Questions Series: A Bit About You
6. When you have a bit of free time, how do you spend it?
When I'm not hanging out with my wife and son, I relax by gaming on my Xbox or watching rugby (ardent Connaught supporter).
If I want to stress myself out, I watch my favourite football team, Arsenal.
7. What is your proudest accomplishment?
Non-professionally, my son, hands down!
"Professionally however, appearing on RTE Nationwide to talk about the success of Irish indigenous design and manufacturing with Kovet (a former Verus business) where I designed the product".
8. What would be the title of your life autobiography?
Cark – How one weekend changed my name forever!
To find out more about Verus' bespoke Metrology Fixtures contact Mark Devanney on +353 (0)71 91 43506 (ext. 210). To request a quote click here. Moreover, be sure to subscribe to our NEWSLETTER to receive our technical blogs, customer updates and all the latest developments.