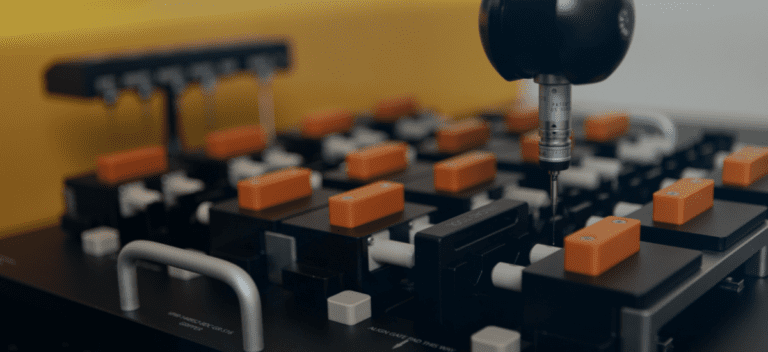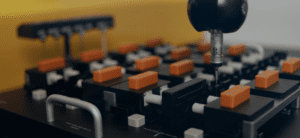 Metrology fixturing technologies continue to develop at a rapid pace, offering manufacturers in the medical device industry new and innovative solutions. Those solutions don't just meet inspection and quality process requirements, but they also deliver efficiency savings and productivity gains. How do you know what metrology fixture types are available and which is best for your application? In this blog, we'll outline the main options, their underlying technologies, and the use cases they are best suited for. 
However, it is also important to point out that the fixture types described in this blog represent broad categories. Within those categories, there is an infinite number of ways that a fixturing solution can be developed to meet your specific needs, reduce risk, and take advantage of opportunity. 
While there are metrology fixture types that we can explore, every fixture solution that we develop here at Verus Metrology is completely unique. In other words, fully customised for the product or component being measured, as well as the inspection machine, quality department workflows, production processes, and any other influencing factor. 
Metrology Fixture Types 
There are six main metrology fixture types: 
Auto rotational

 

Manual rotator

 

Multi-station

Proof of Principle (POP)

 

Vision system

 

Docking station

 
Auto-Rotational Fixtures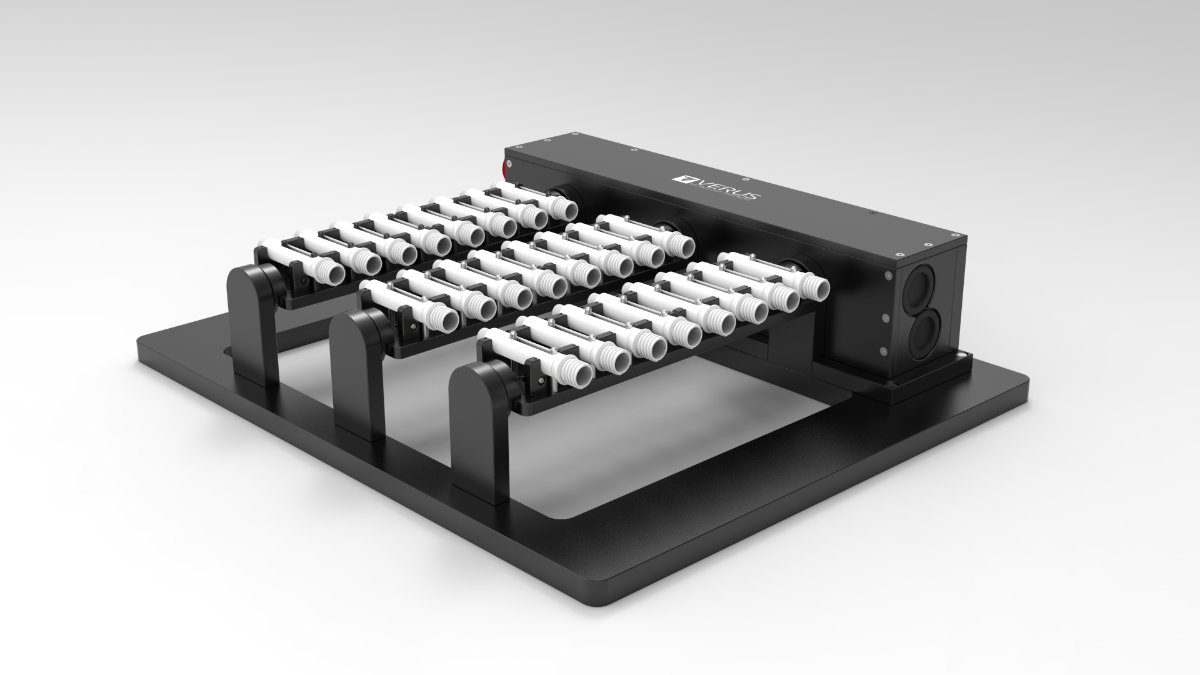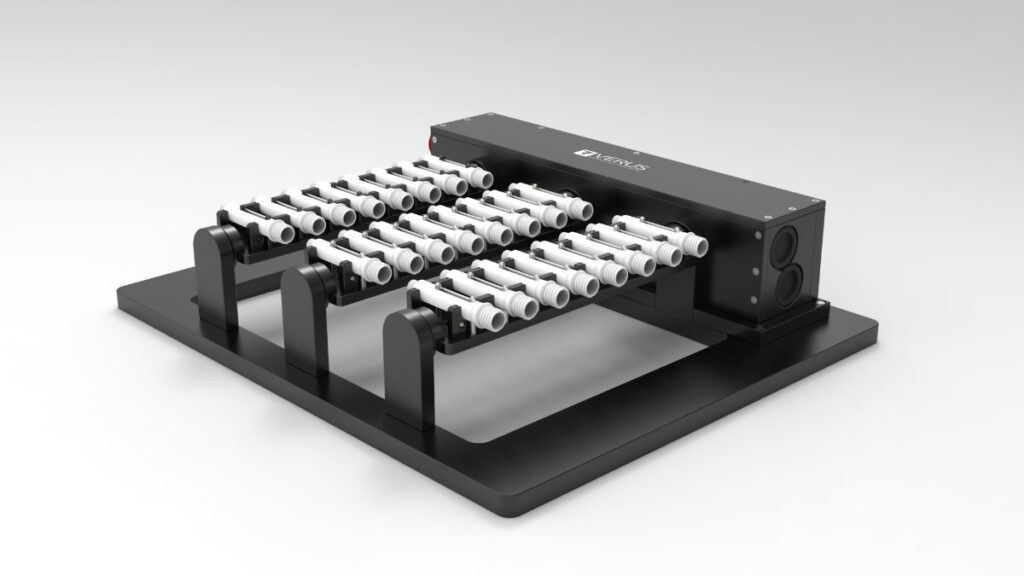 At a fundamental level, the job of a metrology fixture is to hold a product or component securely in place so it can be effectively inspected and measured. However, there are situations where the inspection process requires the part to be presented at different orientations to enable all the relevant measurements to be taken. This requirement for measurement in multiple orientations is increasing as medical device products become more complex and intricate. 
Auto-rotational fixtures enable the inspection of products and components in multiple orientations with minimal operator intervention. An auto-rotational fixture can be a single-station set-up, but they more commonly come in multi-station designs to minimise the time it takes to achieve your required sample rate. 
The most important feature of an auto-rotational fixture is that you can measure multiple components in multiple orientations in a single setup. 
Manual Rotator Fixtures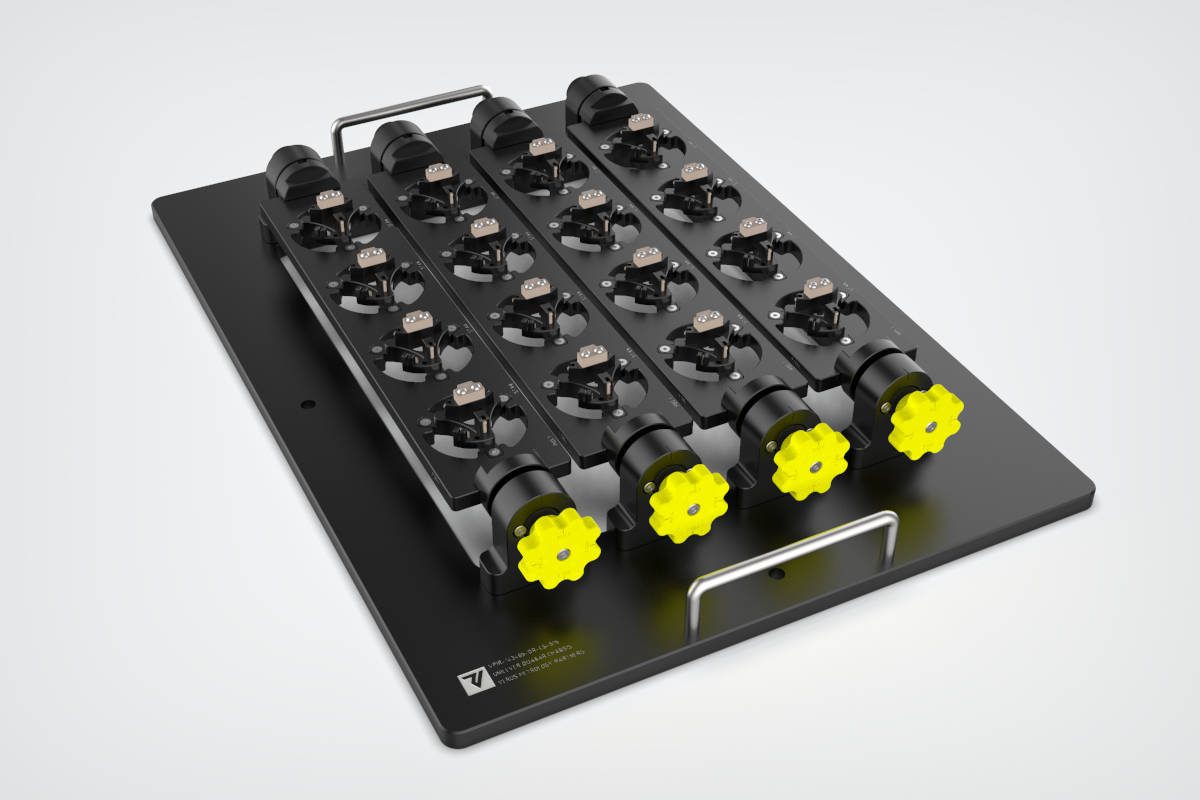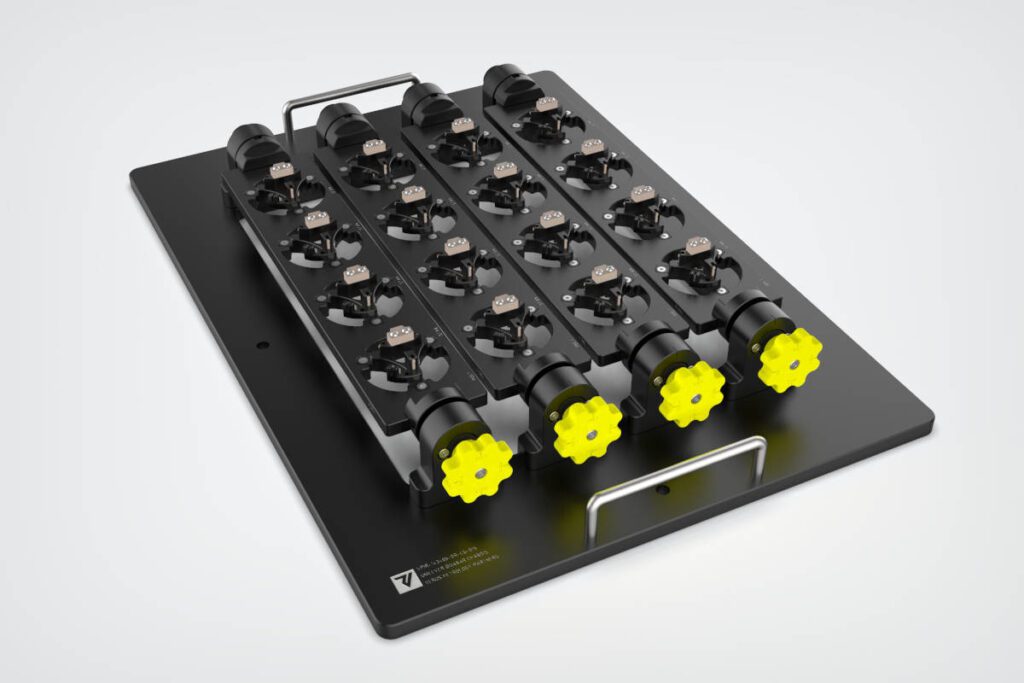 Manual rotator fixtures offer similar benefits to auto-rotational fixtures. The obvious main difference is that operators manually rotate components once they are loaded into the fixture. 
Manual rotator fixtures can be multi-station. They are also designed so that all measurements in all orientations can be taken in one set-up. So, while the operator will need to manually control the rotation mechanism, there is no requirement to touch or adjust the components as the fixture holds them securely in place during rotation. 
The benefits of manual rotator fixtures include: 
Significantly reduced operator intervention

 

Improved measurement accuracy

 

Elimination of errors

 

Faster and more efficient metrology processes

 
Furthermore, we can design your manual rotator fixture so it can be loaded with components away from your CMM. This improves CMM availability as the machine doesn't have to sit idle while components are being loaded onto the fixture. 
Multi-Station Fixtures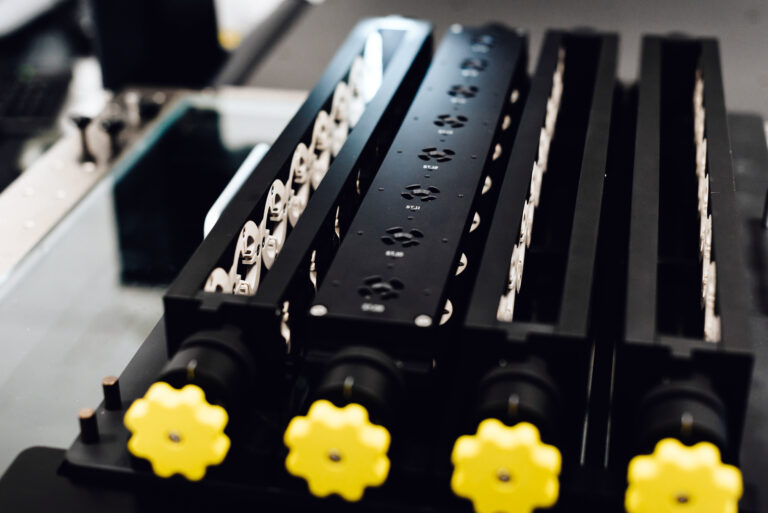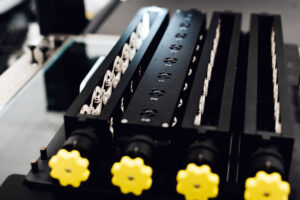 According to FDA regulations and ISO 13485, it is essential that you can statistically justify sampling rates in your quality procedures using a risk-based approach. The operational part of this requirement isn't covered in the guidelines, but it is an important business consideration. How do you efficiently, accurately, and cost-effectively inspect the number of products or components that are required to hit your sampling rate target? 
Multi-station fixtures are a common solution. We can design multi-station fixtures in any configuration. This could be a large cavity multi-station fixture, a fixture to inspect very small and complex medical devices, or solutions for products or components of any size, geometry, or characteristic. 
The benefits of multi-station fixtures include: 
Operator intervention is greatly reduced

 

Fixtures only need to be loaded once before

full inspection routines

can take place on multiple products at the same time

 

Reduce human error

 

Speed up inspection processes while achieving your sampling rate target

 

Reducing the cost of inspections

 
Proof of Principle Multi-station Prototype Fixtures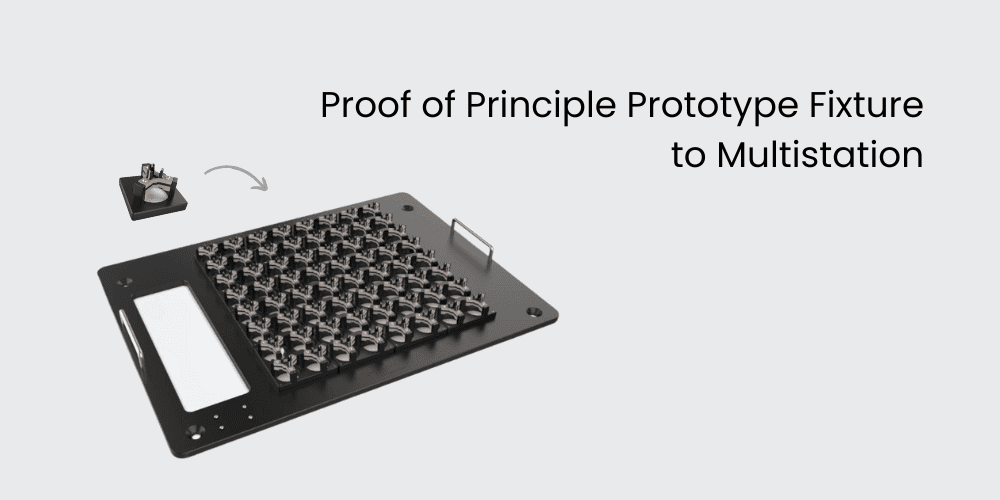 In many product development and process change situations, it is beneficial to have a POP fixture that can be used for verification and validation purposes. The approach we typically take at Verus Metrology is to design a multi-station fixture to deliver on your requirements. 
However, before this multi-station fixture design goes into manufacturing, we design and produce a single-station POP prototype fixture. This POP prototype can be manufactured quickly in our advanced manufacturing facility. We'll then put it through a gage R&R study to give you confidence in its repeatability and reproducibility, before sending it to you for evaluation and testing. 
POP prototype fixtures offer a range of benefits: 
Facilitates

design for inspection

during the product development process

 

Minimises delays in

process verification

 

Enhances and speeds up the design transfer process

 

Reduces time to market in line with regulatory requirements

 
Vision System Solutions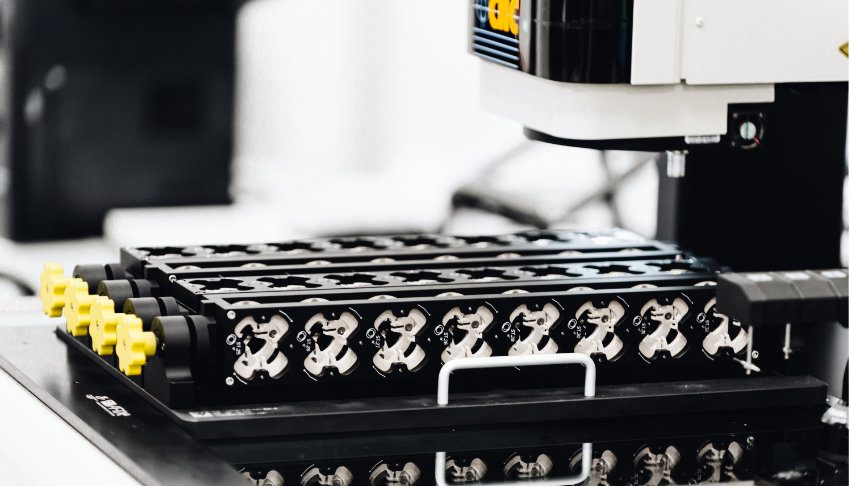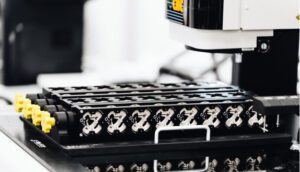 We also design and manufacture fixturing solutions for vision systems in addition to the fixtures we design for use on CMMs. Fixturing solutions that are optimised for vision systems have a number of specific and differentiating features, including ensuring there is a clean and clear view of the part. 
Vision system solutions can also allow for backlighting where necessary. Furthermore, a single set-up is all that is required for the full inspection routine to take place, with parts securely held with as little force as possible. 
Docking Systems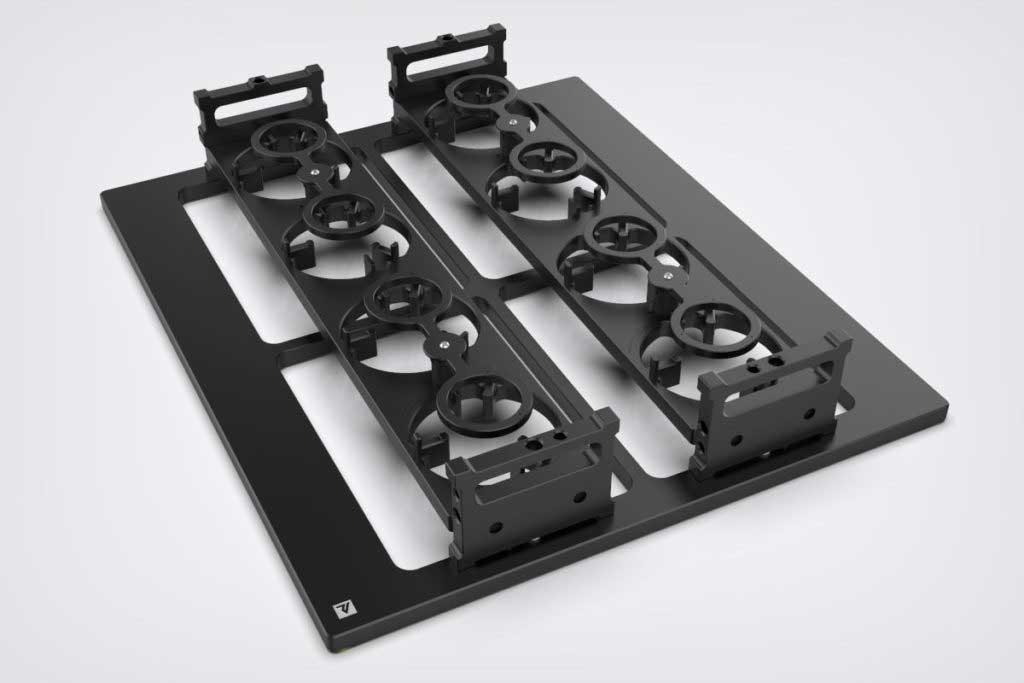 Docking systems enhance the efficiency of quality departments that use multiple fixtures and/or have high sampling rates. Docking systems are securely fixed to CMMs to make it quick and easy for technicians to load fixtures that are fully set up with components ready for inspection. Once the inspection routine for a fixture is complete, it can be quickly and easily removed from the docking system ready for the next fixture to be loaded. 
With a custom-designed docking system, you can have confidence that each changeover results in precisely secured fixtures for repeatable and reproduceable inspections. 
Choosing the Right Fixture for Your Requirements
There are many factors to consider when choosing the best type of metrology fixture for your requirements. Your budget is an important consideration, as are your ROI goals, quality processes, quality resources, and future requirements. 
The best approach is to speak to a fixture design expert to explore the options and get an understanding of what is possible. Contact us today to find out more.