Companies in all sectors are working to become more resilient, adaptable, and flexible so they are better equipped to deal with not just the usual commercial headwinds, but unprecedented levels of disruption. Medical device companies are not immune, and neither is the quality department in your MedTech facility. In this blog, we will look at how to enhance quality department robustness in three crucial areas – inspection programming, fixtures, and staffing.
To understand the importance of organisational robustness, we just have to look at what has happened over the past few years. Examples include the Covid-19 pandemic, geopolitical instability, war in Europe, high inflation, and challenging economic conditions. The negative impacts of these external factors include skills shortages, raw material shortages, price pressures, and pressures on the demand side where many are now in the challenging situation of doing more with less.
For the medical device industry, you can also add the much-discussed challenges and problems that developed with the introduction of the EU's MDR – the new medical device regulations that the industry is currently transitioning to. Increased bureaucracy (at least in the short-term), business uncertainty, and additional compliance demands have been the reality of working under this new European regulatory regime.
All these examples demonstrate the pressing need for robustness across all parts of a medical device operation, including the quality department.
The areas we are going to look at include:
Robust inspection programming – update or upgrade your software, standardise equipment and software, automate as much as possible, troubleshoot and repair existing routines, start programming as early as possible, and ensure you have access to expert support.
Robust metrology fixtures – don't compromise on quality, consider the fixture before the machine, fully customised is the only option, minimise operator steps, and partner with a medical device specialist.
Robust staff – establish a learning culture, eliminate the blame game, improve communication, invest in training, and shift worker responsibilities to high-value tasks.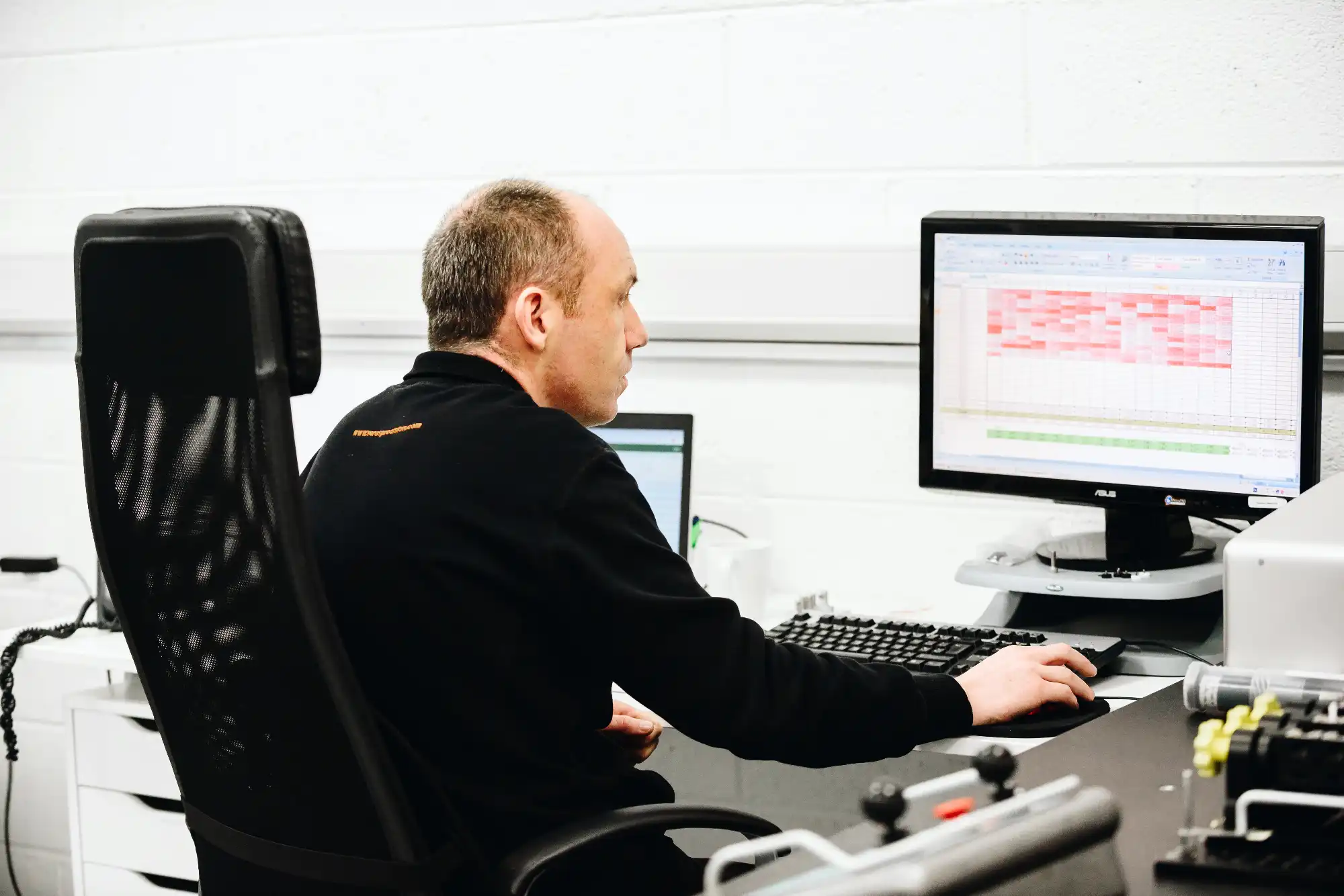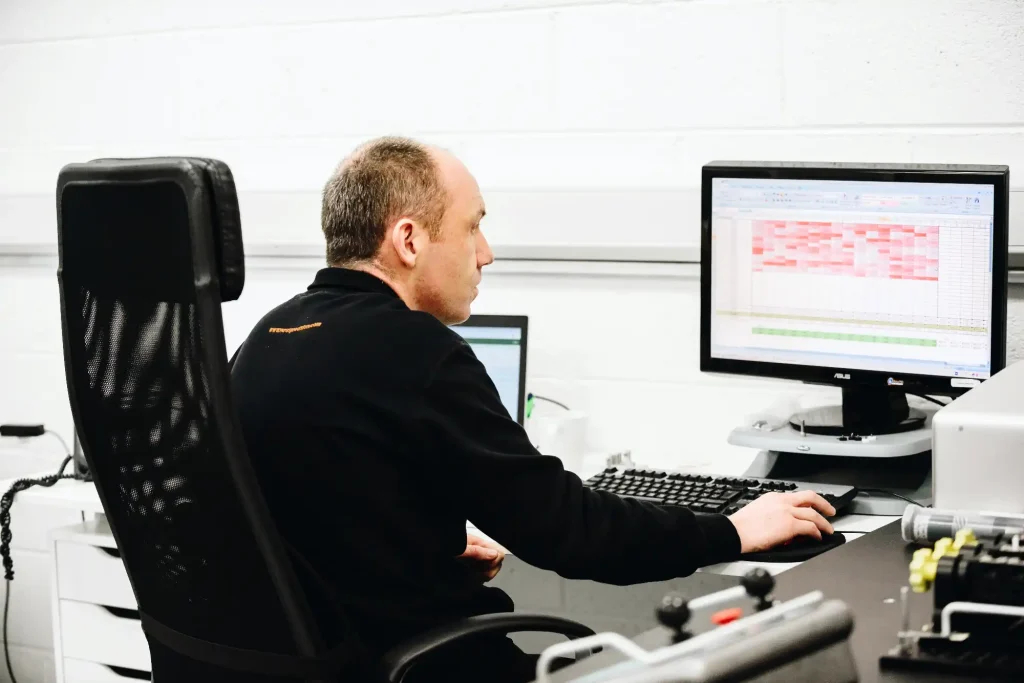 1. Robust Inspection Programming
Modern metrology and inspection equipment can be programmed to inspect the multiple products and components that are produced in medical device manufacturing facilities. Here are the main things to consider in relation to inspection programming when developing quality department robustness.
Update or Upgrade Your Software
Metrology software and inspection equipment software are just like any other desktop or mobile application. This means they are regularly updated, and new applications are developed.
Running old software or out-of-date versions creates security and functionality vulnerabilities, so it is important to make sure your software is up-to-date. This entails updating to the most recent available version and ensuring all security and functionality patches have been applied.
You could also explore the option of upgrading to a newer software application if it is available. This could be an application from your inspection equipment's vendor or from a third party.
Upgrading to a different software application might involve additional costs, but it could also enhance the robustness of your quality function while being less costly in the longer term. The latest software applications will deliver additional functionality as well as having advanced features that will allow you to modernise inspection routines while also enhancing process resilience. Modern software is also designed to run on the latest operating systems, helping to future-proof your inspection routines.
Standardise Equipment and Software
If you have inspection equipment from different vendors in your quality department, or you use multiple software applications, it is worth exploring your options for standardisation. Standardising your inspection equipment and software will simplify the management of your inspection programs, making it easier to respond to changing requirements.
Automate as Much as Possible
Automating inspection processes and workflows allows you to reallocate valuable resources to other quality duties. Automation also makes your quality department less vulnerable to resource or skills availability issues, and it eliminates the potential for human error.
Troubleshoot and Repair Existing Routines
In busy quality departments, it is common for problems in inspection routines to be left unaddressed, particularly when workarounds are possible. After all, the team is under pressure, so they just get on with the job.
Those small inconveniences can turn into larger issues, especially if requirements change. Problems with inspection programs can also restrict optimisation efforts. Troubleshooting and repairing any existing issues and bugs will improve processes today while putting you in a better position to deal with the challenges and opportunities of the future.
Start Programming for a New Part or Product as Early as Possible
Developing robustness in your quality department involves anticipating problems and implementing solutions before they occur. Beginning the development of an inspection program for a new part as soon as possible fits in with this objective.
It is even possible to develop an inspection program using CAD drawings and specification documents. In other words, the inspection program can be created before a part even makes it onto the production line.
Ideally, metrology and inspection issues should be considered in the earliest stages of a product's development under a process known as design for inspection. With a design-for-inspection approach, you not only design the right product, but you also ensure it can be efficiently measured and inspected.
Ensure You Have Access to Expert Programming Support
There is a multitude of things that can change or otherwise have an impact on the inspection programs that you rely on in your quality department. Therefore, it is important you have access to expert metrology programming support. This means support from a partner with medical device industry experience, knowledge of your inspection equipment, and skills in the software application/s used in your facility.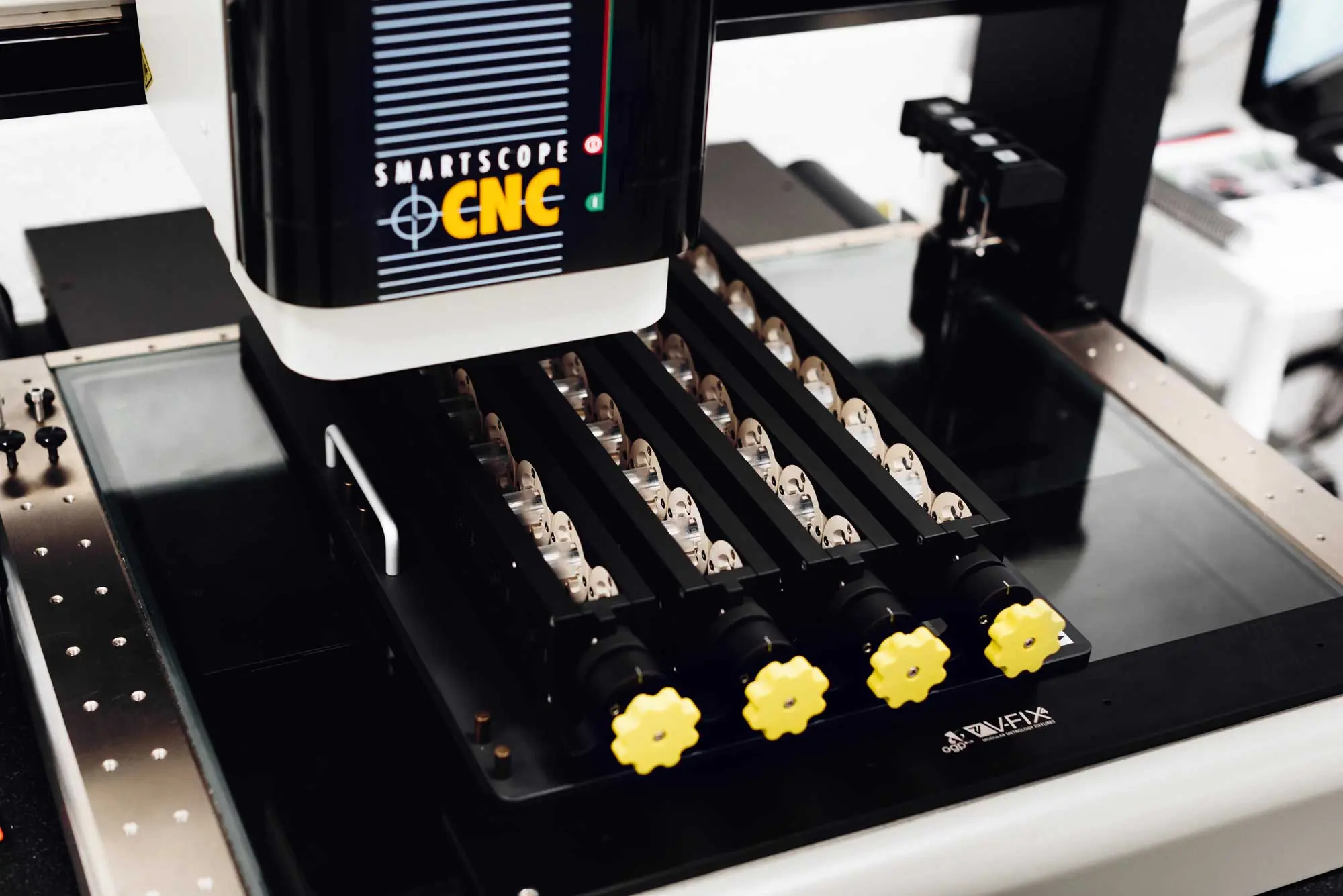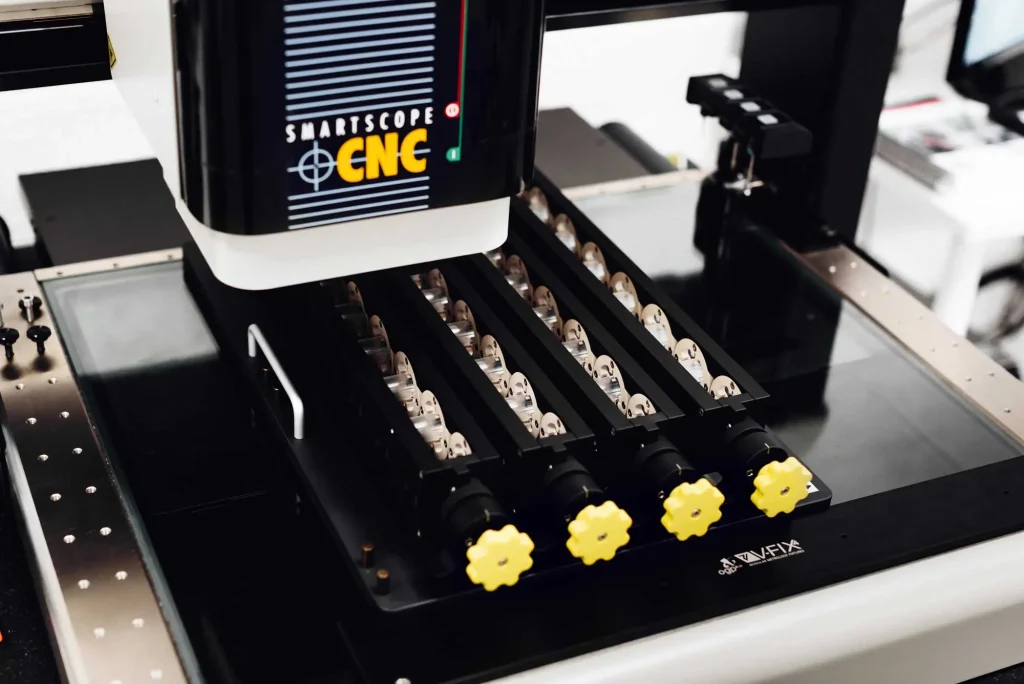 2. Robust Metrology Fixtures
When it comes to metrology fixtures, there are some things that are non-negotiable, including the fact your fixtures should enable accurate, repeatable, and reproduceable inspections.
Going beyond these points, what steps can you take with metrology fixturing to enhance the robustness of your quality department and make it future-ready, whatever the future holds?
Don't Compromise on Quality
Not all metrology fixtures are the same, so make sure you always invest in quality. This includes quality and innovative design using tried and tested processes, as well as quality manufacturing using the best materials.
Consider the Fixture Before the Measurement Machine
It is common to be presented with a metrology fixture project where the inspection machine is over-specified, under-specified, or not entirely suitable for another reason. It is usually possible to develop a solution that will deal with the immediate inspection requirement, but there is often little room left for further development or flexibility.
This situation can be resolved by considering the entire measurement and inspection solution before any equipment is purchased, including the inspection machine.
Fixtures Should Be Fully Customised
Given the fact every situation is unique, metrology fixtures must always be fully customised according to your product, inspection machine, and other requirements. This is standard practice, but in this blog, we are looking at improving the robustness of your quality department. In this regard, there are two important points to highlight:
It is beneficial to take into account potential future requirements to explore elements that can be factored into the design of your new fixture.
The unique nature of medical device product inspection should also be taken into consideration during the fixture design process.
Minimise Operator Steps
Minimising operator steps improves inspection process productivity and accuracy, while also reducing the reliance on skilled operators for the completion of inspection activities. Advanced metrology fixture designs can reduce operator steps to a minimum, including enabling the taking of all measurements in a single setup, whether measuring multiple parts at once or one at a time.
Fixtures Should Be Qualified Before Being Shipped
Part of making your inspection processes more robust is understanding the variability of your new metrology fixture. By understanding metrology fixture variability, you can be sure any measurements taken that are outside the acceptable tolerance ranges are caused by the product being measured and not the measuring device. You can get this level of confidence if your new metrology fixture is supplied with a Gage R&R study.
Partner with Medical Device Specialists
Designing, manufacturing, and installing a metrology fixture for a medical device application is very different from any other industry where fixtures are commonly used. Therefore, to ensure you get the best solution for your business today and into the future, it is best to partner with a medical device metrology specialist.

3. Robust Staff
While we have mentioned automation several times in this blog, inspection and quality staff are essential to the smooth and efficient running of your department. So, how do you ensure your quality team is as robust as possible?
Establish a Learning Culture
Generally speaking, skills in the modern workplace have an average shelf life of less than five years, highlighting the importance for all workers to continuously learn, improve, and develop new skills.
This applies in quality departments as much as any other part of a medical device facility. Establishing a learning culture helps to set the right tone and it engages staff, while also ensuring they have the resources they need to learn and improve.
Eliminate the Blame Culture
Eliminating the blame culture in any organisation requires openness and an acceptance that mistakes happen. This includes in quality departments.
By eliminating the blame culture, you prioritise finding solutions, not who is at fault. This encourages workers to report problems so they can be resolved as soon as possible. It also encourages people to take ownership and work towards a successful resolution. This is far more beneficial to the creation of a robust workforce than everyone trying to shift blame to anyone but themselves.
Eliminating the blame culture also improves morale and performance. However, it doesn't mean avoiding responsibilities. Instead, responsibilities and accountability are more clearly defined.
Improve Communication
Good communication is essential in robust organisations, with the crucial element being the fact communication goes in both directions. That means being open to feedback, suggestions, and ideas from the technicians and engineers in the quality department who have direct knowledge and experience of day-to-day operations, workflows, processes, bottlenecks, challenges, and opportunities.
Invest in Training
Investing in training is essential to increase metrology and inspection skills – the metrology and inspection skills that will be needed to enhance agility and enable your business to cope with uncertain situations.
This can include training on the fundamentals of metrology up to advanced skills training where your people will learn about cutting-edge equipment and inspection techniques.
To maximise return on investment, the training you invest in should be bespoke, i.e., based on your inspection machines, inspection routines, and products. The training should also be customised to the medical device industry.
Shift Worker Responsibilities to High-Value Tasks
One of the primary objectives when improving robustness and resilience in the workplace is staff retention. Skills shortages mean it is important to retain the talent currently in your organisation, especially if you have invested in their training.
Ensuring workers feel valued is crucial to staff retention, where your employees believe they are making an important contribution. This is difficult if the tasks they are asked to perform are repetitive and mundane. By implementing automation solutions and advanced inspection techniques, you can reallocate workers to tasks where they will feel more valued.
Conclusion: Ongoing Effort
Developing robustness in your quality department is not a one-off event. Instead, it is a continuous effort, where you implement technologies and solutions that reduce risks, improve productivity, increase automation, and drive efficiencies.
This will help you deal with the headwinds and uncertainties that have become a common feature over recent years.
It is more than this, though, as becoming a more robust operation will also enable your quality department to play a central role in taking advantage of the opportunities that present themselves in the future.
Do you want to find out more? Read our whitepaper on Inspection Risk and Opportunity in Medical Device Manufacturing.