What are the five key factors that affect uncertainty? We discuss the major influences that are important to consider when carrying out uncertainty analysis during measurement activity.
1. Metrology Service Providers
An important decision you'll make when requiring part verification is ensuring you choose the right metrology service provider. This is essential as the service provider will have direct influence and impact on measurement uncertainty results via traceability.
When the metrology service provider details an estimate of uncertainty on the process verification report made available to you, the value of that estimate is considered the traceable uncertainty or the reference standard uncertainty. Additionally, proper evaluation of uncertainty is standard practice in ISO-compliant metrology laboratories. Metrology experts cannot legitimately claim an estimate of uncertainty for a measurement result that is less than the traceable uncertainty. Such claims are unethical and result in the non-compliance of international standards and regulations.
Therefore, it is essential that you assess the metrology service provides before asking to do business with them.
2. Equipment
What equipment the metrology service providers use to conduct process verification is key in determining impacts on measurement uncertainty. When choosing the desired metrology equipment to work with, it is important metrology experts are selective in their equipment purchases.
Metrology service providers offering a wide diversity of machine types and capacity will be aware that the inspection equipment used during process verification is the most common influence affecting uncertainty in measurement results.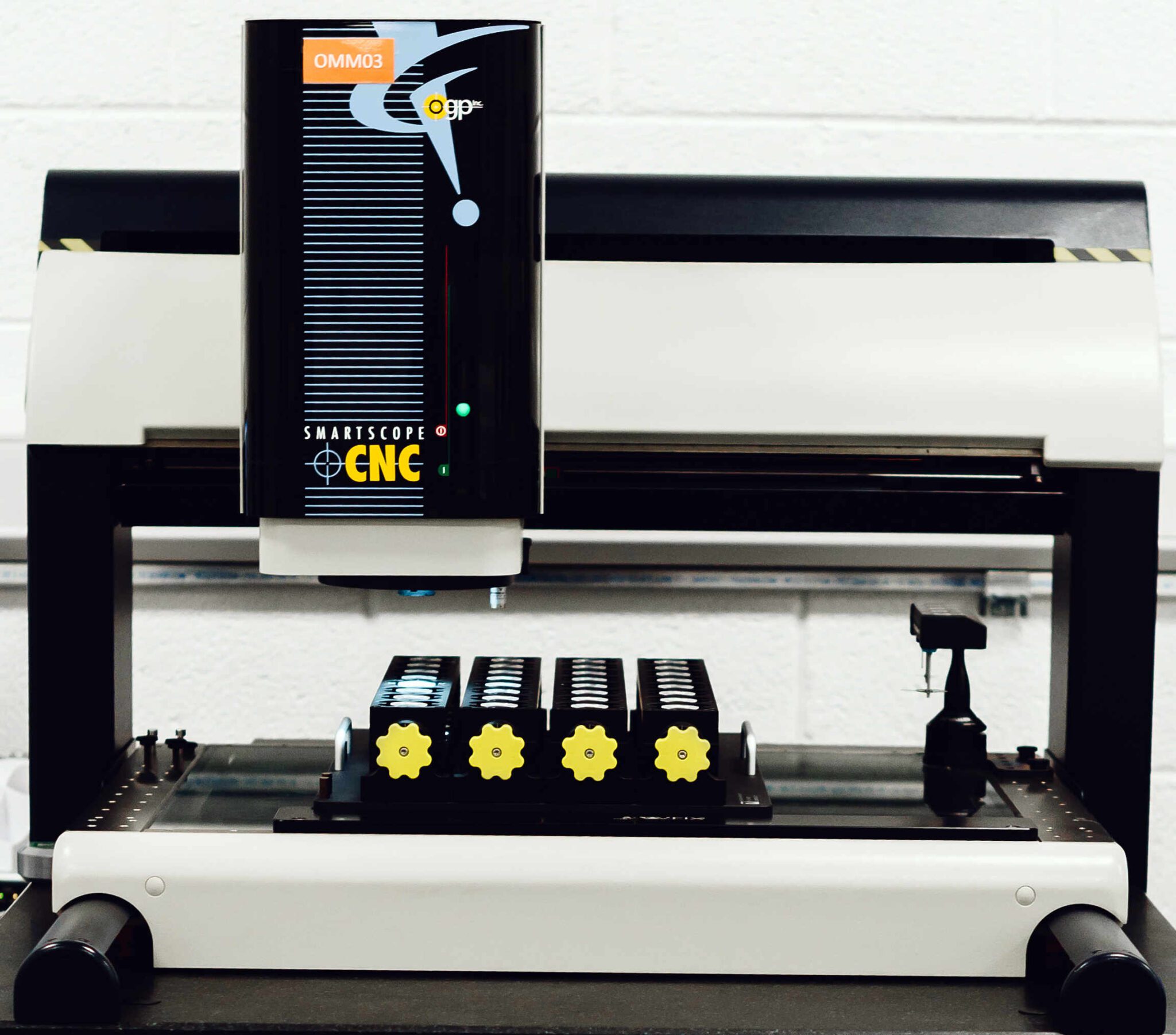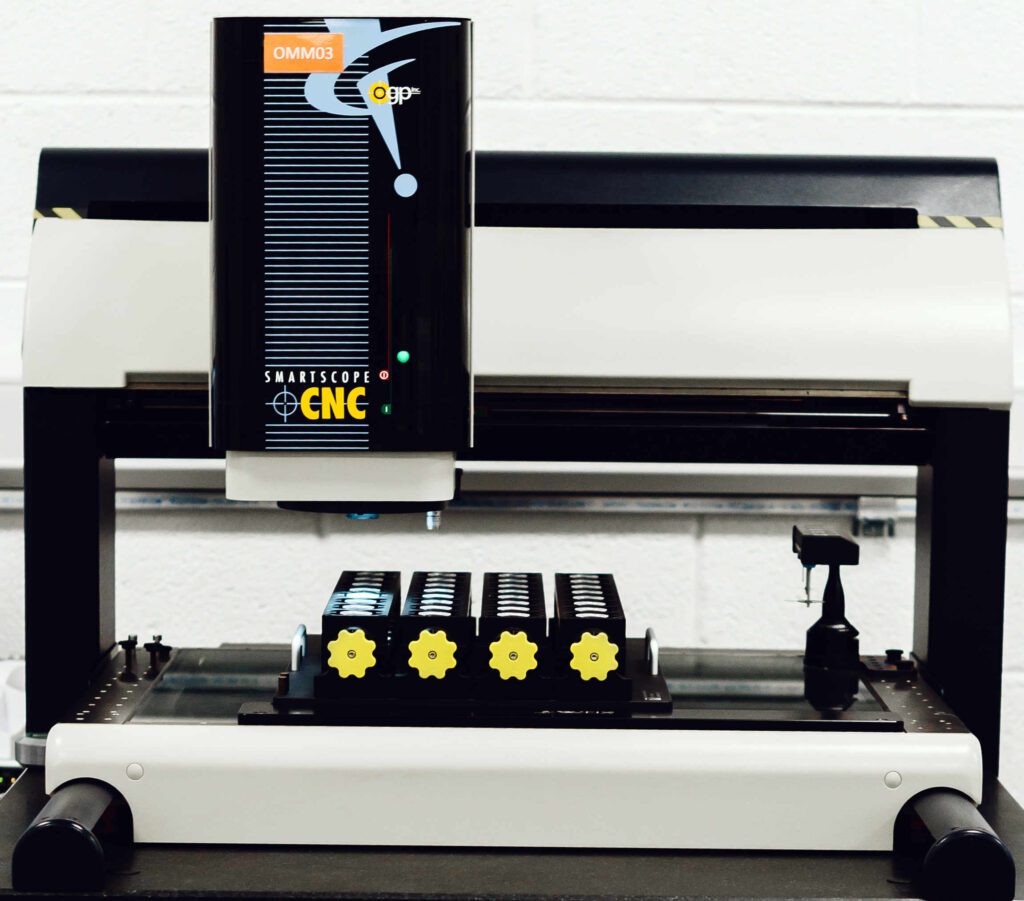 Therefore, it is standard practice for metrology labs to perform annual verifications on their selection of CMM and Vision Systems. With the verification being fully traceable to international standards. Quantifying sources of uncertainty, metrology experts will use statistical tools such as Gauge R&R to measure the equipment's Repeatability and Reproducibility capabilities.
Hence, choosing the most accurate and reliable inspection equipment is essential in reaching the desired uncertainty result that is legitimately possible.
3. Environment
The environment in which process verifications are carried out will directly influence a measurement results uncertainty. Elements such as temperature, humidity and lighting can often affect the components complex geometry, making it difficult to accurately measure. Something as simple as touching a component can distort its size, resulting in measurement uncertainty. Hence, the importance of placing all metrology equipment such as CMMs and Vision Systems in a 24-hour monitored temperature-controlled environment.
However, certain measuring tasks are more susceptible to specific environmental factors than others. Consequently, its essential metrology engineers have the expertise and knowledge to carry out any and all measurement activities. Any oversight on the environmental factors not only impacts uncertainty but could result in further inspection error.
4. Operator
The operator performing process verification has a major influence on uncertainty associated with the measurement results. Thus, metrology engineers must have the ability to accurately conduct the measurement process, consistently producing high levels of quality measurement results. The level of quality achieved will directly impact the measurement results uncertainty.
Resources such as education, training, expertise and equipment and whether metrology engineers utilise these resources will directly impact measurement uncertainty. Therefore, operators should conduct Gauge R&R tests between them to quantify the uncertainty in the measurement results as a consequence of the operator. 
5. Method
The methods used by the operator to conduct a measurement process can greatly affect the results uncertainty levels. However, while different methods performed can have very similar measurement results, the uncertainty analysis can vary significantly. This is due to the variability in the measurement result that's attributed to the method used and is what influences uncertainty.
When a metrology services provider employs many inspection methods to perform similar measurements, it's essential to consider how that method will affect the uncertainty of the measurement result.
As a result, when running an analysis of uncertainty, it's crucial to weigh up the factors that can influence uncertainty. Therefore, by handling the metrology process as a system and assessing that system on a universal level, it's easier to identify the influences that affect uncertainty in measurement results.
As Metrology Engineer Luke Hennessey explains, the importance of analysing these key influences on uncertainty in measurement results is highlighted throughout Verus' Verification Process. He says,
"With so many influences that can affect measurement results, it's important for us to factor these into the planning and implementation of our Gauge R&R testing to reduce as much uncertainty as possible".
Verus' Verification Process
At Verus Metrology Partners our focus is to add value to product development with our metrology services. The provision of our Process Verification service ensures further time and cost reductions through:
Full validation metrology service
Equivalency testing
Equivalent metrology machines and software
Full programmes provided
Turnkey delivery of metrology machine, bespoke fixtures and programmes
Accredited services
To find out more about the Metrology services we provide contact Hazel Rooney, our Metrology Manager in Ireland on +353 (0)71 91 43506 (ext. 4). To request a quote click here. Moreover, be sure to subscribe to our NEWSLETTER to receive our technical blogs, customer updates and latest developments.