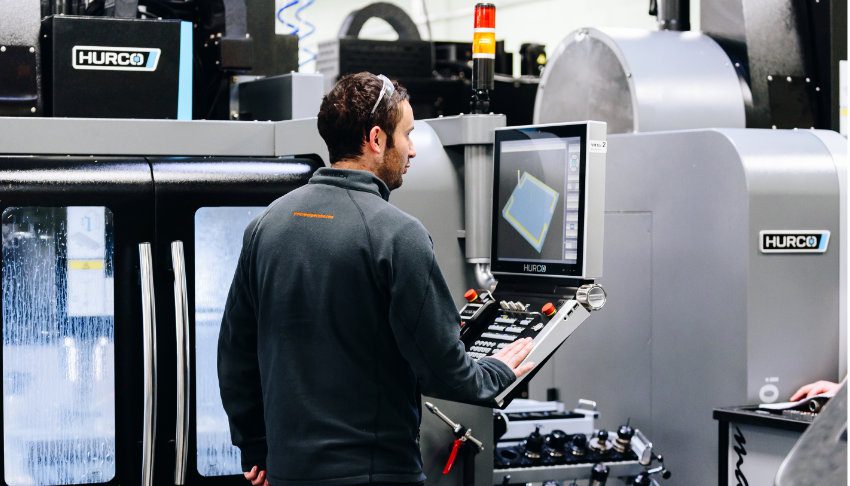 Are you seeing the benefits of your current metrology process? Is there something that can be improved or indeed, a challenge to be removed? These are two questions Verus Metrology Partners asks clients all the time. Solving our client's measurement challenges is at the forefront of the design and manufacture of all our fixtures.
The Pursuit of Metrology Innovation
As a result, our pursuit of market-leading innovation, quality and customer service backed by investments in our people and processes have enhanced our strong reputation as a trusted metrology turnkey solutions provider to world-leading blue-chip multinationals in the MedTech and Pharmaceutical industries.
The development process of a metrology fixture is defined by three important factors – the positioning, locating and securing of components within a measuring capacity for inspection. After all, the purpose of a metrology fixture is to hold the part firmly without skewing its purpose, and repeatably, ensuring accurate results each time. A well designed and manufactured fixture will remove operator interference while helping to ensure measurement reliability.
As machinists, our manufacturing engineers apply their expert skills and knowledge to produce the most accurate and robust of fixtures. In other words, priding ourselves on the superiority of our bespoke metrology fixtures, our manufacturing engineers have mastered the art of creating a modular fixture immersed in quality, precision and functionality. We provide innovative, market-leading solutions for single component measurements right through to highly sophisticated, large multi-station metrology fixture solutions.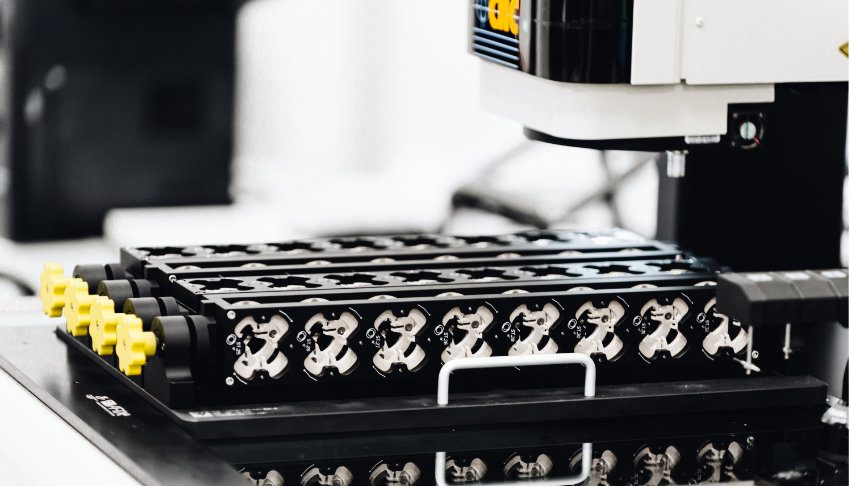 Above all, we take pride in the fixtures that we produce, and we want others to see that pride in the finished product.                    
Increasing Capacity At Verus
We develop close working relationships with our clients based on an innovative and mutually respected process of continual improvement. Inherent in this is our efforts to increase our in-house manufacturing capacity so that we can continue to provide a high level of metrology expertise and customer service.
Our purchase back in April allowed Verus to do just that. Back then, we documented our recent purchase of two brand new Hurco CNC Milling Machines, VM30i and VM10i. This brought our total in-house manufacturing capacity to seven Hurco Machines including 6 x CNC Mills and a CNC Lathe.
Speaking with Graham Maskell, Export Sales Manager at Hurco LTD, he discussed the rapid expansion and investment Verus has made over the last number of years. He stated:

Hurco are delighted to be a machine tool supplier to Verus. We have seen them expand rapidly in the past two years. The benefit of the Hurco machine to Verus, besides its compactness, is the high level of technology built into our control software.
Graham discusses benefits the Verus team is seeing as a result of this investment including; reduced cycle time and superior accuracy which improves efficiency and results in a shorter turnaround for our clients. He says:
In addition to having the option of a module that allows native handling of DXF files, it can accept externally written G-code for milling 3D freeform surfaces. Ultimotion software was supplied as part of the package, giving fast, smooth, dynamic motion that is exceptional for such a low-cost machine and greatly helps to reduce cycle times and improve surface finish. Surface finish and accuracy are key for Verus, Hurco are providing both in a small powerful machine package.
A Trained Workforce Goes A Long Way
Indeed, the addition of these two powerful and versatile milling machines adds extra value to Verus' already advanced manufacturing processes. But what good is purchasing the finest of manufacturing machines if we don't provide the necessary training to go with them? The answer is NONE! Therefore at Verus, our promise to our team is to provide ongoing in-house training and support in all areas required. Moreover, for our manufacturing engineers, providing Hurco training allows them to maintain the top-quality production services that they already provide.
Hurco Training Day At Verus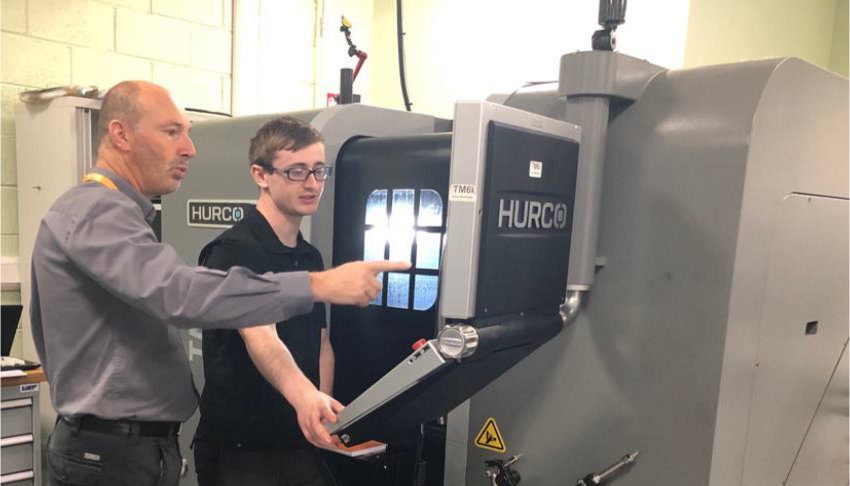 Therefore, in line with our efforts of continual improvement, our Manufacturing Engineers have this week benefited from a training and development course conducted by one of Hurco's experts. This two-day course incorporated a refresher on the VM30i and VM10i CNC Milling Machines along with introductory training on the CNC Lathe for our newest recruits.
In addition, on completion of the training manual provided by Hurco, our expert Manufacturing Engineers are certified CNC Milling Machinists.
Colm Taylor, Manufacturing Manager at Verus Metrology Partners highlights the importance of increasing capacity for our clients at Verus Metrology. He says;
"For Verus, it is crucial to be able to program and set up multiple jobs per day. By bringing our total number of in-house manufacturing machines to seven, we have increased our productivity levels massively. This has resulted in quicker manufacturing times and the highest quality of completed metrology fixtures."
Regarding the advantages of incorporating our solutions into their measurement process, Colm says;
"Our clients are seeing the benefits through saving ample amount of time and resources. Their products are now reaching the market quicker as a result of improved productivity and increased throughput at Verus Metrology."
And on the importance of continuous development for Verus' employees, Colm states;
"When you invest in a machine that is as powerful as the Hurco, the quickest way to achieve maximum benefit is to make sure you have proper training. Our commitment to both our employees and our clients drives us to always be at the forefront of Metrology Inspection technologies and this is reflected in constant investments in new equipment, software and training."
Verus' Fixture Manufacture Process
Creating partnerships with our clients from the very beginning of a project, Verus' manufactures bring with them a wealth of experience and expertise. Once our expert manufacturers receive the required book of drawings to match the CAD model, our fixture manufacturing process involves:
Order Any Required Material
Mill + Turn the parts from Aluminium, Acetal, Peek, Stainless Steel and Tool Steel
Fixture Functioning Approval
Fixture Anodising and Hardening
Laser Etched of Fixture (If Required)
Final Assembly
The manufacture and assembly of our first-class metrology fixtures at each of our facilities enables Verus to service clients worldwide. Our manufacturing facilities, machines and services are tailored to respond to each of our global client's individual metrology requirements.
For more information on our expert, in-house manufacturing facilities contact Colm Taylor on +353 71 91 43506 (ext. 213). Be sure to subscribe to our NEWSLETTER to receive our technical blogs, customer updates, and all the latest developments.