Verus Metrology is delighted to announce a partnership deal that will see Verus supplying all metrology fixtures to OGP UK.
OGP specialises in the supply of world-leading multi-sensor metrology solutions setting a new quality control standard in British manufacturing. Verus Metrology Partners supports global clients with world-class bespoke and modular metrology fixtures and services.
A Match Made in Heaven
While the two companies have worked closely together over the past four years, this new agreement formalises the relationship.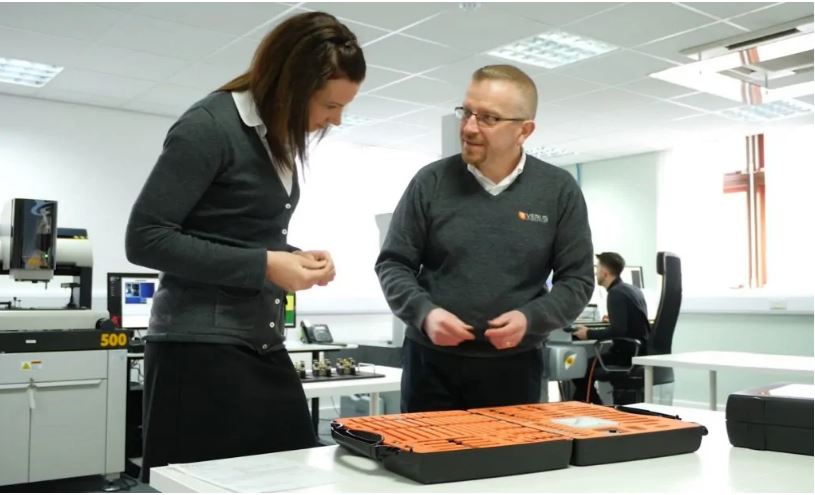 Above all, the agreement will see all bespoke Jigs and Fixtures for OGP supplied by Verus Metrology Partners. It also includes an agreement to supply only Verus' modular metrology fixture product – V-FIX – for non-bespoke fixture solutions.
V-FIX a patented product is an off-the-shelf product that allows for fast, interchangeable pre-assembled holding solutions.  Additionally, it allows customers to build multiple modules offline and drop them into the V-FIX4 frame when needed. In other words, VFIX is the perfect solution for companies in the design and development phase with new products.
"We have signed an agreement which makes us OGP UK's exclusive supplier of metrology Jigs and Fixtures. For both parties, it solidifies the relationship that we have had for a number of years," says Jon Banner, Verus UK Operations Director. "This means, it's yet another vote of confidence for Verus, in the excellent metrology Jigs and Fixture services we provide. It also demonstrates to our clients and potential clients; the level at which we are operating. For OGP, it gives their clients the reassurance that they dedicate themselves to only using the best metrology fixtures available worldwide."
OGP UK
Housing superior optical, laser and tactile sensors, OGP systems automatically select the right tools for even the most complex measurement task in one routine, working with speed and absolute precision to eliminate the need for multiple traditional measuring systems.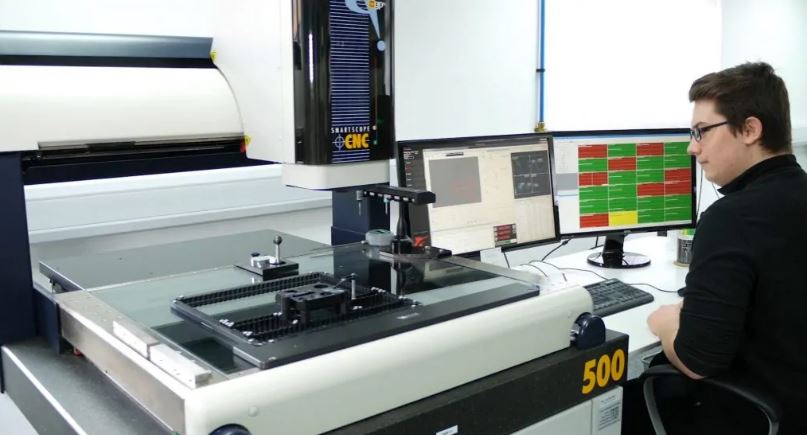 Collecting detailed data and gauging the characteristics of even the most demanding components and features, and doing so faster and more reliably than anything else around, come as standard.
Therefore, facilitating seamless interaction between operatives and their measurement systems leads to reduced scrap, minimal rework and increased throughput. It also leads to a reduction in factory downtimes with parts turning our right first time.
Chris Fulton, Managing Director of OGP's parent company, the Carfulan Group said: "At OGP UK, we have a passion for working with customers on innovative solutions that will help them to make the best products they possibly can, with maximum efficiency. "We've found that Verus shares many of our values in this regard and that's one of the reasons our work together has been so positive. "We are proud that our partnership has now been formalised and we look forward to passing on the benefits to manufacturers across the length and breadth of the UK."
A Trusted Metrology Solution That Works
Verus Metrology Partners started out in 2008 with a team of three people. We are now one of the top independent metrology service providers in the world, with a global client base. We now have more than 20 dedicated and knowledgeable employees located at our two sites in Ireland and the UK.
Our passion is metrology and our focus is on supporting our global clients with a team of experienced design engineers, metrology engineers and toolmakers to create robust and trusted metrology solutions.
To find out more about the services we provide contact, Jon Banner, UK Operations Director on +44 (0)115 7841934.