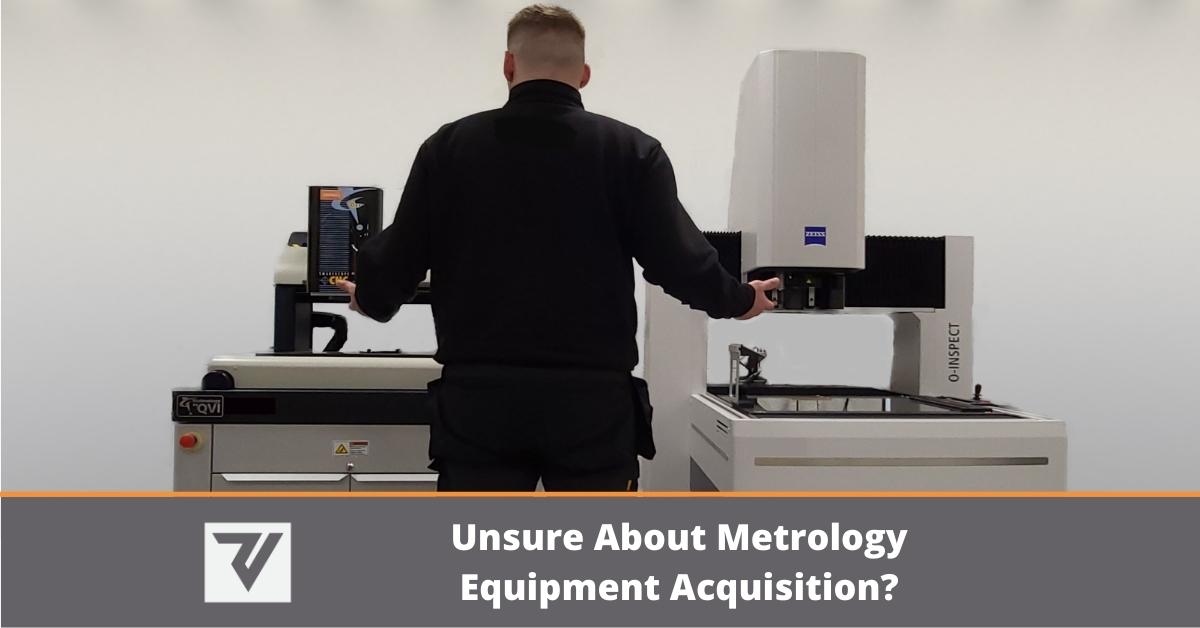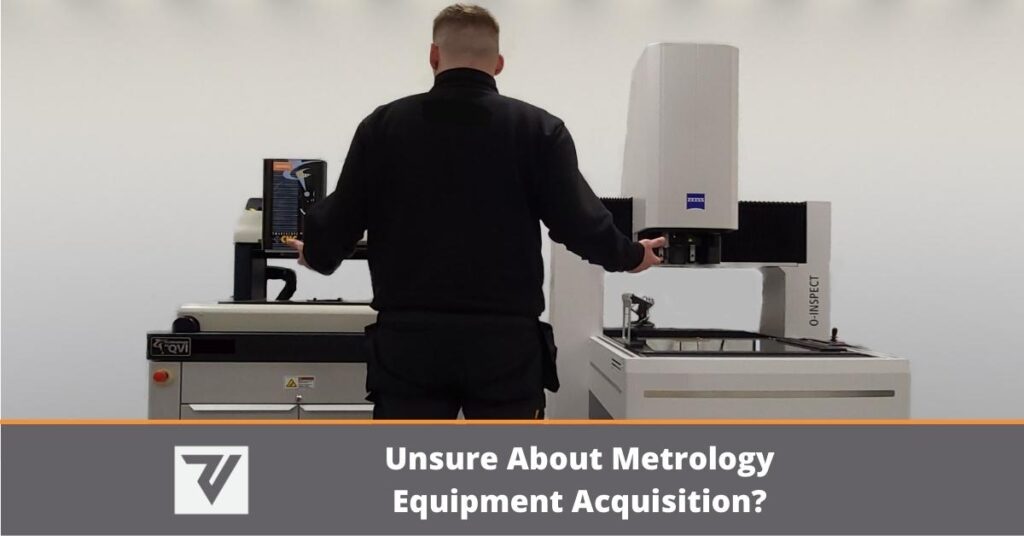 With the increased value the MedTech industry is placing on high-quality metrology, many companies are considering upgrading their metrology equipment. Given the size of the investment and the challenges of vendor bias and over-specification, it's essential to clearly define your requirements and get independent advice. The last thing you need is to spend money on a function your metrology team will never use.
If you are looking to purchase a new metrology machine, the following four essential considerations will help maximise your investment.
1. Understand Common Metrology Equipment Acquisition Challenges
Investing in fit-for-purpose metrology equipment can benefit inspection processes and production lines more generally through, for example, faster inspections and increased automation. However, there are challenges, including:
Vendor bias – more on this in Step 3
The over-specifying of metrology equipment – it is common for medical device facilities to only use a fraction of the capabilities of their CMMs and other inspection equipment
Not considering future requirements – looking only at the measurement and inspection needs of today without considering potential future scenarios
Not considering advanced metrology and inspection solutions – alternative approaches to metrology and inspection often delivers enhanced benefits over traditional methods
The following steps will help you avoid these challenges and ensure you get the right solution for your requirements.
2. Define Your Metrology Equipment User Requirements
Whether investing in new metrology equipment to improve a measurement process or developing an inspection workflow for a new component, you will need to define the user requirements and decide on the right machine specification.
The question is, how do you do this? Just looking at the potential solutions that are available, there are multiple CMM solutions and vision systems. There are also alternative inspection solutions, including bespoke inspection systems that can be automated or supplied as a standalone solution.
To get the best results for your facility, you should take into account the following essential considerations when defining the specifications and user requirements of metrology equipment investments:
Component Requirements
This point has already been highlighted above in relation to obtaining impartial advice on the best metrology solution for your needs. Component requirements should also be the starting point when considering a new metrology solution.
What elements need to be measured? How accessible are those elements of the component? What materials are used to manufacture the component? What are the tolerance ranges? These are just some of the questions you should consider.
The Technical Capabilities of Your Metrology Team
When specifying a metrology machine for your facility, it is also important to take into account the capabilities of your metrology team. In the medical device industry, metrology capabilities can vary considerably, and they are subject to change.
One option is to look at your current capabilities to identify a solution that matches your level of resource availability and skills. This approach could even include implementing a plug-and-play solution that requires an absolute minimum level of metrology skill to operate.
The above option is effective, but it is not always the best approach for optimising your metrology and inspection processes, or for maximising business value. An alternative is to specify a solution that exceeds your current capabilities, while also implementing training to bridge the skills gap. This will help ensure you get the best possible solution for your needs.
It is important to highlight a critical point in relation to training. Much of the metrology training that is currently available for the medical device industry is generic. In other words, training on the main principles of metrology or training on how to use a specific machine.
While this type of training does have benefits, the best approach is to implement training that is tailored to your specific requirements, i.e., your (new) machine, metrology fixture, in-house capabilities, and components to be measured.
Manufacturing and Operational Requirements
The metrology and quality control departments in your manufacturing facility have a direct impact on manufacturing performance. At the simplest level, manufacturing performance is impacted when measurement anomalies are found during metrology and inspection processes.
The efficiency of metrology and inspection processes can also have an impact on manufacturing performance. When metrology and inspection processes fail or suffer delays, for example, risks increase, targets can be missed, and costs can spiral.
Therefore, it is also beneficial to consider the manufacturing and operational requirements of your facility and how metrology and inspection processes fit in.
For example, is a traditional metrology workflow using a CMM sufficient, or would your facility benefit from the time and resource savings that multi-station fixture solutions can provide? Or can you go even further with an automated in-process gauging solution?
Other Practical Considerations
There are other highly practical considerations that are relevant in the decision-making process when defining metrology and inspection user requirements and machine specifications:
Budget – how much do you want to invest and how are you going to measure business value and/or return on investment?
Space – how much space is available for the machine?
Environment – what are the environmental conditions where metrology and inspection processes will take place?
3. Be Aware of Vendor Bias
Machine vendors might try to match one of their machines to your requirements, despite the fact there might be a better solution available. While this reality is understandable, it doesn't help you maximise return on investment or inspection process productivity.
Furthermore, metrology and inspection machine vendors are often focused on heavy industries like aerospace and automotive. Those are industries that have significant metrology and inspection requirements, but the needs of the aerospace and automotive industries are very different from the needs of the medical device industry.
Components in the medical device industry are not only smaller than those in heavy manufacturing industries, but they are also more intricate and complex. They are also typically made with different materials, as polymers are critical in the medical device industry but play a peripheral role in aerospace and automotive manufacturing.
This brings us to our next step – getting the right advice.
4. Get the Right Advice
In most medical device facilities, there is very little time to do much beyond the essential day-to-day requirements. This makes it difficult to stay on top of best practices in metrology, the latest technical developments, and the machines, equipment, and solutions that are available.
Equipment vendors can help in some ways, but there is the issue of vendor bias mentioned above.
Selecting the right metrology and inspection solution for your facility involves having a deep understanding of the component as well as the materials used, in addition to knowledge of the inspection machines and solutions that are available. To get this level of expertise, you need independent advice.
Closing: Making Effective Metrology Equipment Acquisition Decisions
Investing in new metrology equipment is an opportunity for process improvement, workflow optimisation, and productivity gains. By working with the right partner, you can get fully customised advice and support to ensure the solution you invest in meets the needs of your business today and in the future.
This is where we can help at Verus Metrology, as we support companies across the medical device industry in their metrology equipment acquisition decisions. Get in touch to speak to a member of our team.