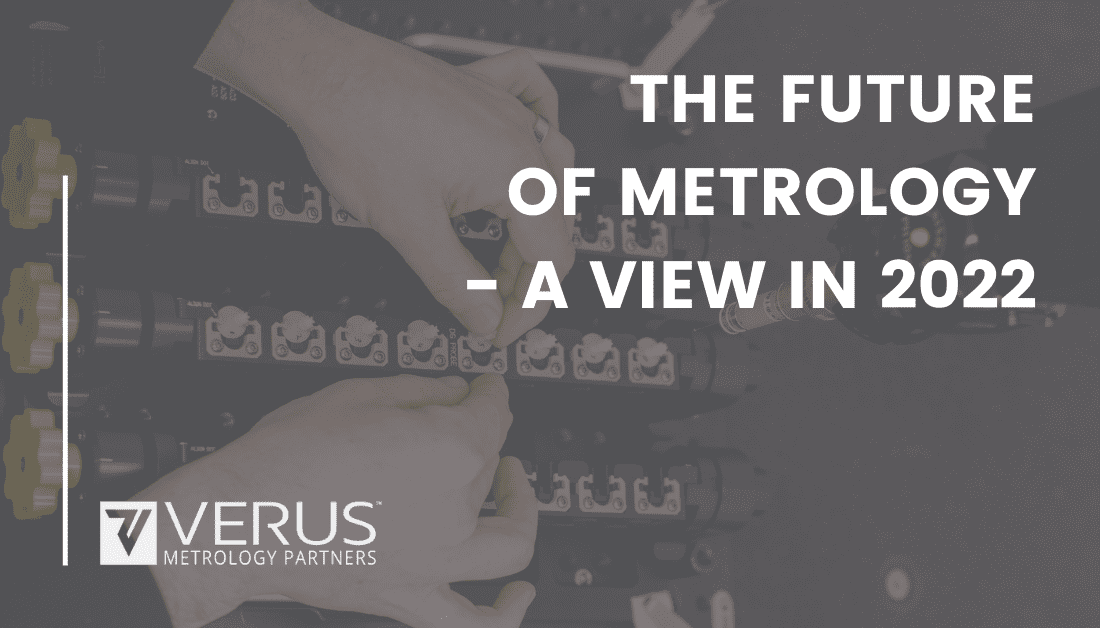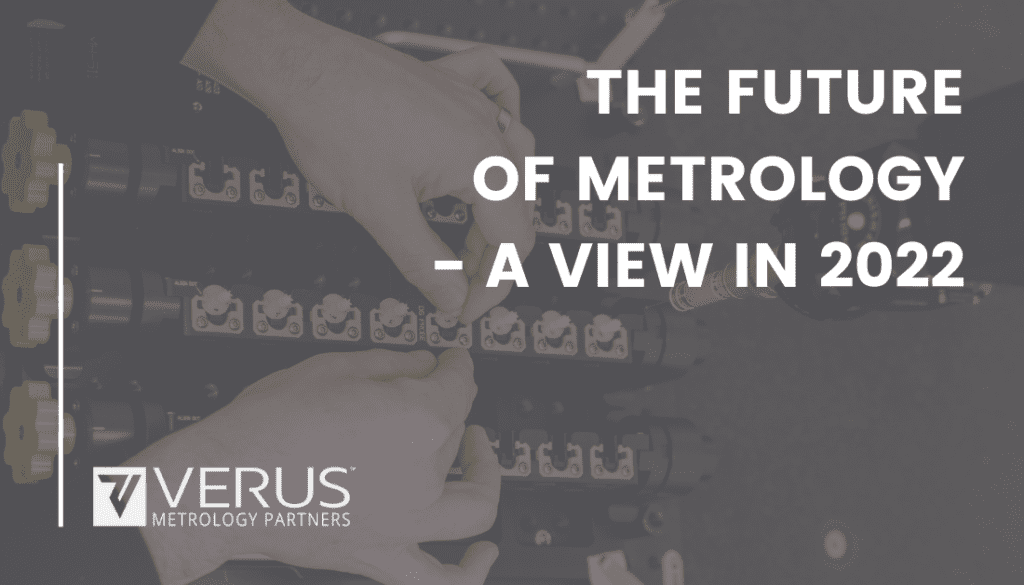 Metrology is an industry that has advanced significantly over recent years, from technologies, machines, and equipment to services, solutions, and knowledge. In terms of the future of metrology, that pace of change is only going to increase with the ongoing push towards Industry 4.0 and digitally transformed business models.
Other drivers of change include the ever-increasing emphasis on sustainability, technology advances, and the necessity to continuously improve productivity, competitiveness, and profitability.
So, what does the future of metrology look like?
The Increasing Emphasis on Quality Control Across Multiple Industries
Customer demands and expectations continue to increase, as customers now want more, they want it faster, and they want it personalized. They also want quality, reliability, and durability. As for safety, it is non-negotiable.
Manufacturers are reacting to these changing customer demands with an increased focus on repeatable quality.
Given the ability of measurement and inspection to cost-effectively achieve high levels of repeatable quality, metrology products and solutions are being increasingly implemented, extended, and enhanced by manufacturers.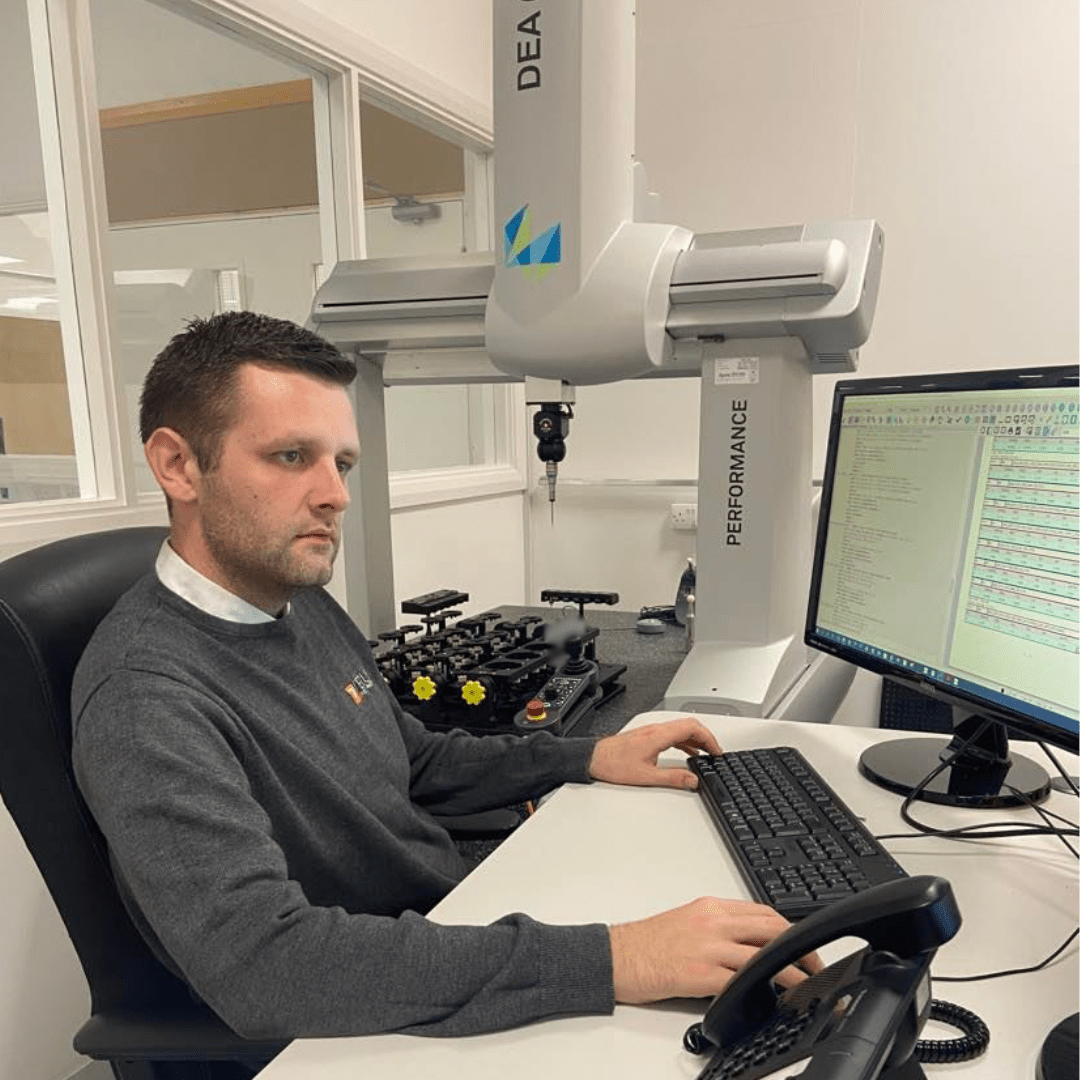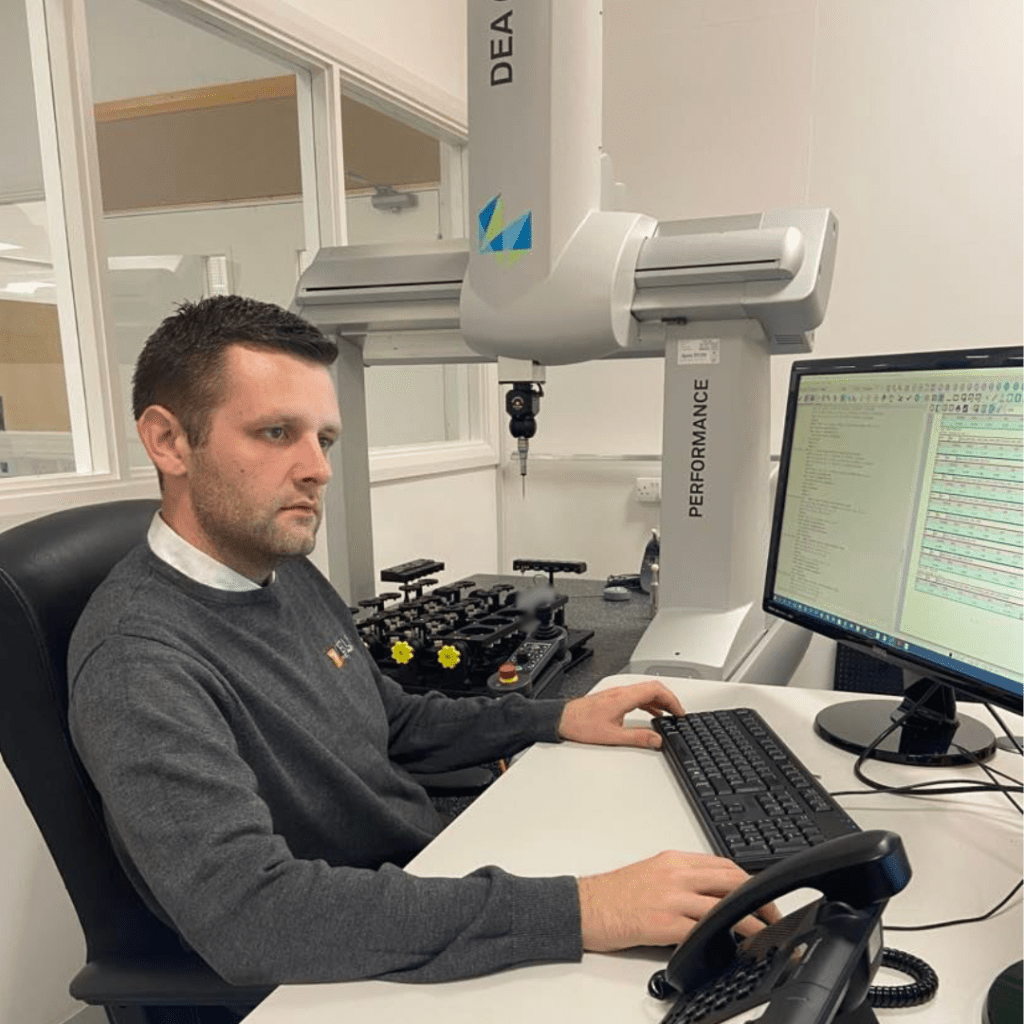 Continuous Measurement and Product Verification in Manufacturing
Manufacturing is becoming a more complex process across all industries. It is also becoming more automated and data-driven, and supply chains are becoming more integrated.
As a result, manufacturers need to be responsive, agile, and efficient. Metrology is playing a key role in this development with continuous measurement and product verification solutions within manufacturing processes and throughout the supply chain.
---
Helping Manufacturers Benefit from Industry 4.0 Opportunities with Automated Metrology Solutions
Traditional metrology methods are offline. Hence, involve taking parts away from a production line to a quality control department for measurement. The purpose is to identify QA failures. Therefore, it is not always easy to frame metrology as a value-adding process.
This is now changing because of Industry 4.0 manufacturing technologies working alongside automated, 3D, non-contact, in-line metrology solutions.
Metrology solutions that are in line operate on the production line as it runs. This enables the measurement and inspection of parts without human intervention.
Data is captured by the in-line, non-contact metrology equipment and is then analyzed automatically and/or by a quality control team. Adjustments are then made to the manufacturing process as necessary. Again, those adjustments can be manual, automated, or a combination of the two. The aim being to increase production and QA efficiency.
Other outcomes include zero or near-zero failure rates with zero re-working or quality-related production downtime.
This type of automated solution elevates metrology from being just a quality assurance process to a value-added process that enhances manufacturing efficiency and, ultimately, profitability.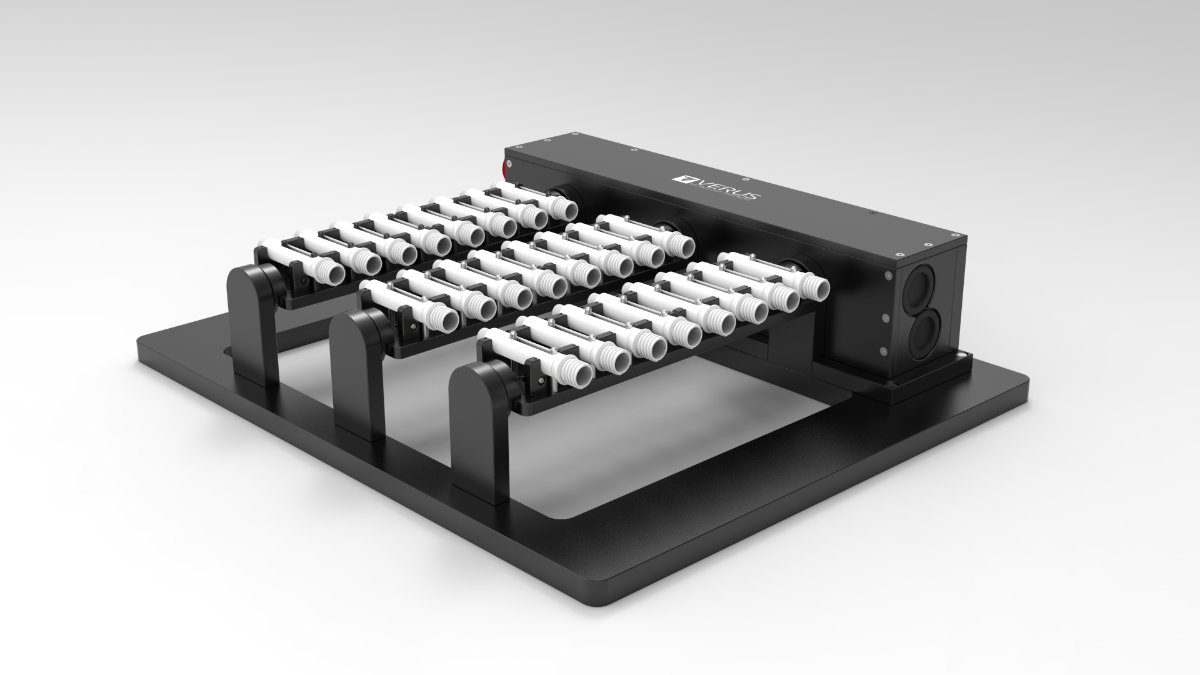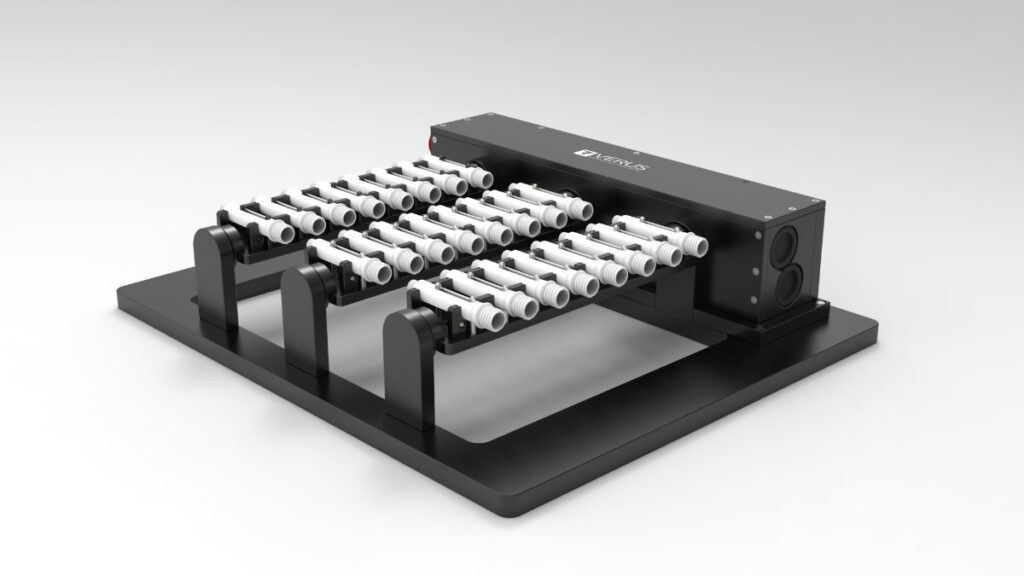 The Future of Metrology – Exciting Technology Developments
The increasing use of automation and 3D measurement is only one aspect of metrology technology that is rapidly developing. From the big players in CMM and inspection equipment to the energetic and innovative smaller companies in the industry, new innovations are constantly being introduced.
Some areas that are important today and will continue to be important in the future of metrology include:
Making metrology easier – most of the time in manufacturing organizations, metrology processes are completed by people who are not metrology experts. Therefore, there is an ongoing emphasis on making metrology solutions easier to learn, use, understand, and assess.
Measuring faster – manufacturing in the 21st century certainly isn't slowing down, so QA processes need to get quicker. That means measuring faster with no loss of accuracy or precision.
The autonomous frontier – machine learning technologies are being developed that will be able to detect that a manufacturing process is about to fall outside a pre-set tolerance range before the event happens. This will make it possible to take corrective action before there is any impact on product quality or throughput. One possibility will be for the machine learning algorithm to implement the corrective action with minimal or zero input from a user.
---
Facilitating Full Digital Design
Metrology can help virtualize the full design process, with design, modeling, measurement, and refinement all taking place digitally.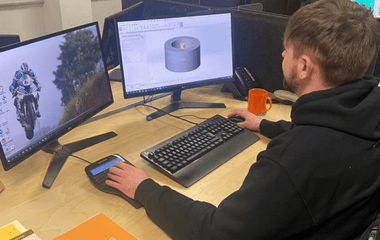 Digital design solutions have been available for many years now with CAD and 3D modeling applications and technologies.
The increasing availability and use of virtual measurement solutions will complete this picture, making it possible to develop products with zero physical testing.
---
Industry in Focus
Multiple industries are finding increasing requirements for metrology, although there are three that stand out: aerospace, automotive, and medical device.
Aerospace
Most industries are working towards a more sustainable future. The push for a more sustainable aerospace industry is largely due to the expectations of customers. However, in many cases, it also makes good business and financial sense to operate more sustainably.
This move towards sustainable operating practices is resulting in manufacturers switching to materials that are more sustainable. One example is the aerospace industry. Here, manufacturers are increasingly moving away from materials like steel and aluminum in favor of composite materials.
Composite materials are lighter, longer-lasting, and more robust than the traditional alternatives. This makes aircraft more sustainable and cheaper to operate.
That said, composite materials also impact the production process, as manufacturing with composite materials is more expensive. This is primarily because the materials themselves are more expensive.
Metrology will play a crucial role in minimizing the cost of production with composite materials by ensuring quality, safety, and performance through measurement and inspection.
Metrology can also ensure accuracy and repeatability, and it can eliminate scrapped or re-worked parts.
Automotive
The automotive industry is going through a period of change with the move to electric and hybrid vehicles. Such change sees the introduction of new manufacturing processes and materials on a more frequent basis today.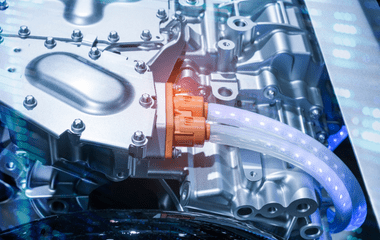 Metrology will play a crucial role in helping the automotive industry make the transition to electric.
The precision-led validation method will help the ever-evolving industry develop sustainable business models based on quality and accuracy.
Medical Device
Advances in the medical device industry are progressing at an astonishing pace, as new technologies in medical devices enhance patient outcomes. Plus, the devices themselves are getting smaller and smaller. These realities put ever-increasing pressures on achieving the required levels of tolerance and precision.
The metrology industry is stepping up to this challenge with solutions that are enabling the medical device industry to set new standards of patient care.
The Future's Bright, the Future's Metrology
The reality is there are too many exciting developments, innovations, and opportunities in metrology to include in this blog. Examples of those that missed the cut include the way metrology can facilitate mass customization manufacturing strategies or the opportunities that exist in the remote delivery of metrology services.
In terms of the future of metrology, it is an industry that is certainly growing, and it will continue to develop and improve the metrology solutions and services that it offers to customers.
---
Be the first to receive our technical blogs, exclusive promotional offers, exciting upcoming events and all the latest Verus developments. Be sure to subscribe to our NEWSLETTER to instantly receive updates as and when they happen. Don't forget to subscribe to our SOCIALS also!
Have a query? Speak to a Verus expert today