Since our foundation, we have adopted a continuous investment approach at Verus Metrology Partners to enhance capacity and improve the services we offer to customers. As our business has grown, these investments have increased, particularly over the past two years. 
Even during the pandemic, we continued to expand our operations by increasing staff numbers, upskilling our team, and purchasing new equipment. This means we can continue delivering on your metrology requirements with improved standards of service. 
The investments we have made in our business will deliver benefits for yours. Those benefits include: 
Shorter lead times for new fixtures as our manufacturing process has been streamlined 
More efficient and effective metrology services as we have invested in staff training and purchased additional CMM machines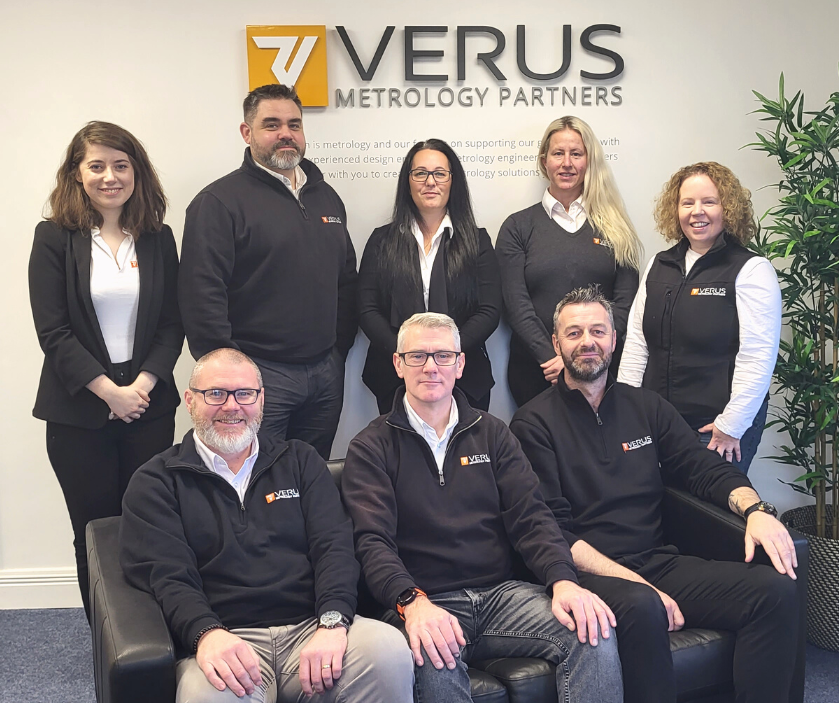 We have also streamlined our internal processes, delivering additional benefits for your business. For example, we have invested in our Business Development team and have assigned each customer a Client Account Lead. This means you will now have a single point of contact for all your requirements. Your Client Account Lead will also keep you fully informed throughout all stages of your projects. 
Investing in Our Metrology Services 
We have added two new CMMs to our metrology labs over the past two years: 
OGP Flash 200 CMM 
Zeiss O-inspect 543 
We now have 13 different machines across our two metrology labs, giving us expansive capabilities across CMM and measuring equipment systems from multiple vendors. 
Offline programming is another area we have invested in, enhancing our ability to create fixtures and/or measurement routines before you have manufactured a product. With the additional vendor software licences that we have purchased, our metrology technicians and engineers now have greater scope to design fixtures and create programs purely from CAD drawings.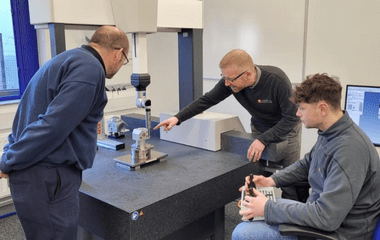 Our metrology team has also grown over the past two years, with staff numbers up 45 percent compared to 2020. We also continue to invest in both internal and external training to enhance the skills of our metrology team. For example, members of our metrology team have completed external training with Zeiss this year to advance their skills in Zeiss software. 
Investing in Our Metrology Fixture Manufacturing Capabilities 
At Verus Metrology, we take pride in the quality of metrology fixtures that we manufacture. We also know it is important to never stand still, particularly as demand for our cCustom fixturing solutions increases. 
Therefore, we have expanded our production capabilities with the purchase of an additional four Hurco CNC machines, taking the number of Hurco CNCs that we have on our manufacturing floor to 14. 
We have also increased the number of Manufacturing and Assembly Technicians on our team by 25 percent.  
These investments and the boosting of our manufacturing team will enable us to meet your future requirements for metrology fixturing solutions.   
We have taken our continuous improvement strategy a stage further by also implementing new workflows and processes on our manufacturing lines. This has streamlined the fixture manufacturing process, resulting in shortened lead times for your orders. 
Investing in R&D 
Research and development is another core principle of the Verus Metrology approach. Over the past two years, we have invested in R&D to develop new and improved metrology solutions that meet the needs of medical device manufacturers today as well as in the future.  
A particular area of focus for our R&D efforts over recent years is in the areas of automation and Quality 4.0. 
Ongoing Investment in Our Metrology Capabilities 
This article has reflected on the investments we have made over the past two years and how those investments will benefit your business. This is not the end of the process, though, as we will continue making investments in our staff, equipment, systems, and processes. 
With Industry 4.0 and the opportunities that exist with digitalisation technologies, the medical device industry is modernising. Advanced metrology solutions are an essential component of this transformation, and Verus Metrology is committed to being at the cutting edge.