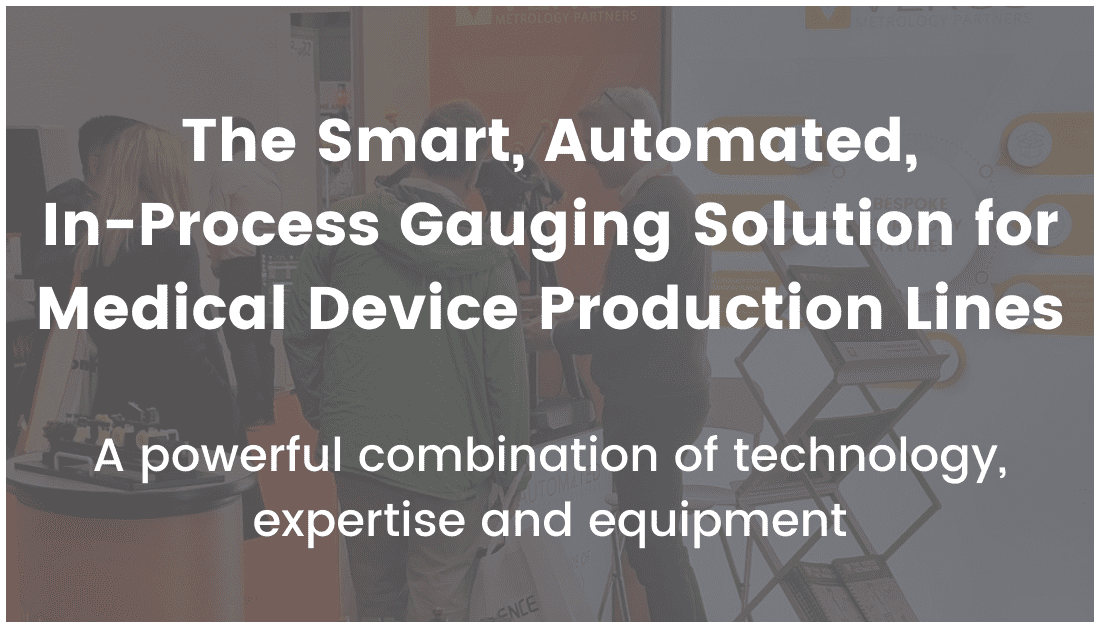 For medical device manufacturers, in-process gauging can deliver productivity, QA efficiency, and throughput benefits, among others. However, making in-process gauging work is a challenge given the unique characteristics of medical device manufacturing, where plastics are a core component material.
At Verus Metrology, we have developed an in-process gauging solution specifically for medical device manufacturers. It is an inspection system that can be fully automated and customized to the requirements of your production line.
Highly cost-effective compared to other methods of inspection, the system stringently meets QA and regulatory calibration requirements.
The in-process gauging solution will be on display at the Control international trade fair for quality assurance from 3 to 6 May. We are in exhibition hall 4, booth 4213. If you are going to be in Stuttgart for the trade fair, drop by the booth to see the solution in action and meet our team.
Developing the Solution
Michael Nugent, Verus Metrology Chief Operations Officer, gives an overview of our automated inspection solution for medical device manufacturers:
At Verus Metrology, we understand the challenges of measurement and gauging in medical device manufacturing facilities. Particularly in terms of the material characteristics of the various polymers that are commonly used, as well as the requirements of regulators.

In most cases, these challenges result in medical device production lines implementing measuring solutions that are costly and inefficient. This could include a complex and expensive multi-sensor measurement machine or vision system that is only being used to a fraction of its capability to produce the small section of dimensions required by the line's QA procedures.
This type of solution is also resource-intensive, as it requires an operator to complete the highly repetitive task of loading the fixture so the machine can take the measurements. This is a slow process plus it is susceptible to the biggest challenge faced by quality professionals – human error.
Our solution solves these challenges by using specialist equipment and advanced fixturing technologies that have been adapted specifically for the MedTech manufacturing industry.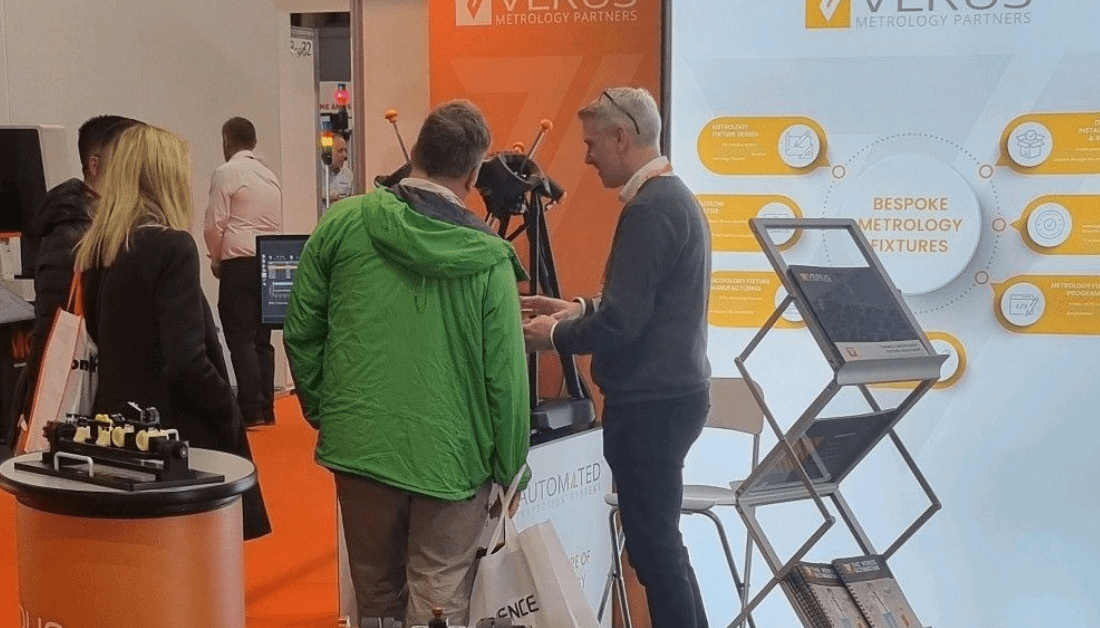 The Automated In-Process Inspection System for Medical Device Production
Our solution combines the following technologies, expertise, and equipment:
The Renishaw Equator
The Renishaw Equator is a smart gauging system, which is adaptable to a range of manufacturing sectors and industries. Michael Nugent explains more:
At Verus Metrology, we have focused on the suitability of the Renishaw Equator for medical device manufacturers. Specifically, manufacturers who are looking for a cost-effective, reliable, and automated in-process inspection system.

The Renishaw Equator works using the golden sample quality assurance method. Commonly used in many medical device manufacturing facilities, the golden sample quality assurance method includes the use of physical probes, sensors, and other equipment to measure things like temperature, humidity, or the pressure of a weld.
With the Renishaw Equator, a golden sample is measured on a CMM machine. As the CMM machine goes through annual calibration, the golden sample or master is traceable to international standards. The Renishaw Equator then inspects each part on the production line, comparing it to the golden master.
The machine is easy to operate and highly customizable. Further enhancements can include the addition of automation. This is where parts are automatically placed on the machine for inspection against the golden master.

It can operate at speeds of 200 mm/s. So, it won't slow your line. Plus, your operators will know instantly if parts are moving close to the tolerance limits and implement corrective measures before parts start to fail.
Verus Metrology Fixtures
Andrew Hodson, Verus Metrology Chief Executive Officer, explains how Verus fixturing technologies enhance the Renishaw Equator:
The Renishaw Equator is an impressive and well-engineered piece of equipment. However, it does have some limitations. This includes the fact it is a fixed-head system. Our advanced fixturing technologies enhance the machine's capabilities, making it even more effective in medical device manufacturing environments.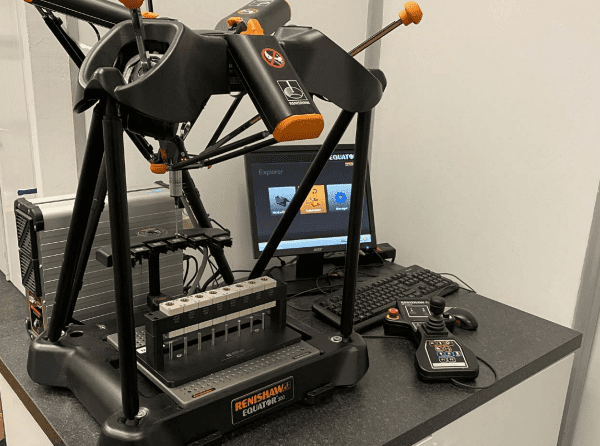 "Firstly, we can measure in four stations with a master part for each station. Our multi-station fixtures can hold components of any size, complexity, or shape."
We can then further automate the process using auto-rotational fixtures that ensure the required measurements can be taken without operator intervention.
Verus Metrology Expertise
Andrew Hodson also outlines the expertise that Verus Metrology has in this area of inspection and quality assurance.
We also bring our extensive knowledge and experience to every project we work on, including our programming capabilities on the Renishaw Equator to ensure the solution is fully customized and operational on your production line.
We have experience in the medical device industry, too, delivering solutions for international corporations as well as SMEs. This experience means we can provide you with more than just equipment or applications. At Verus Metrology, we provide end-to-end solutions.
You'll also benefit from the industry-leading support that we offer here at Verus.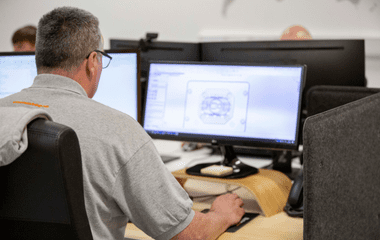 ---
Find Out More
As mentioned, we can demonstrate our solution in person if you are attending Control in Stuttgart. Simply book a meeting with one of our experts at the tradeshow by filling out the form below and we will be in touch to arrange a day and time to suit you.
If that is not possible, we can arrange a demonstration at your facility or virtually, where we can explain the solution in more detail. Please get in touch with us today to speak to a member of our team.
Be sure to subscribe to our NEWSLETTER to receive our technical blogs, customer updates, and all the latest developments.